Donald Trump was briefly interrupted by demonstrators during an interview on MSNBC's "Morning Joe" Friday.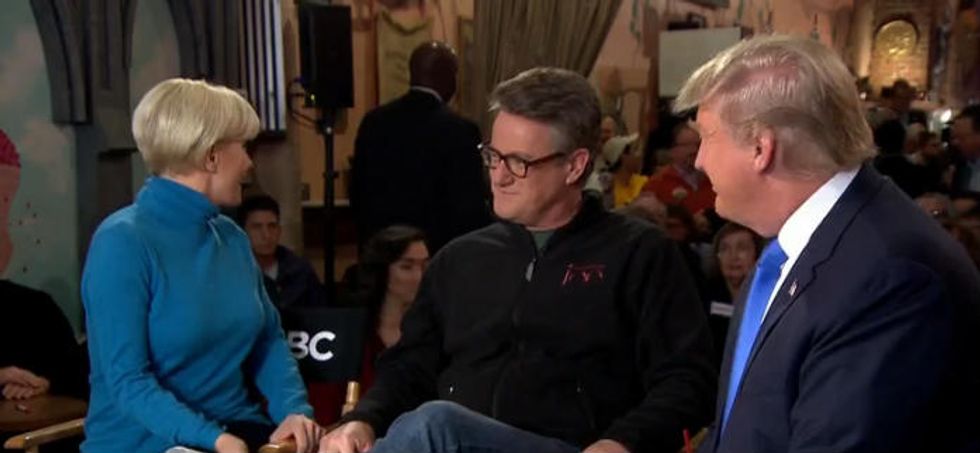 Image source: Screengrab
The Republican presidential candidate was speaking with Joe Scarborough and Mika Brzezinski in Iowa, fresh off his debate performance just hours before in Charleston, South Carolina, when he was asked about his fiery exchange with Texas Sen. Ted Cruz.
"That wasn't very nice, was it? When you think of it?" Trump said of one of Cruz's comments.
Moments after Trump made that remark, protesters in the Iowa coffeehouse, where the show was being recorded, began shouting "Donald Trump, stop the hate."
Brzezinski used the moment to impersonate Trump, who at a rally in Burlington, Vermont, last week asked for demonstrators to be thrown out into the cold without their coats.
"Get 'em out," Brzezinski said, jokingly. "Don't give them their coats."
Watch the live TV moment below: