An internal letter circulated among Swedish police instructed officers to refrain from informing the public about the key identifying details of criminal suspects — including their skin color, ethnicity and nationality —  in order to avoid being labeled racist, a Swedish newspaper reported.
The letter, circulated internally among police in the capital of Stockholm in September, came to light last week in a report by the Swedish newspaper Svenska Dagbladet.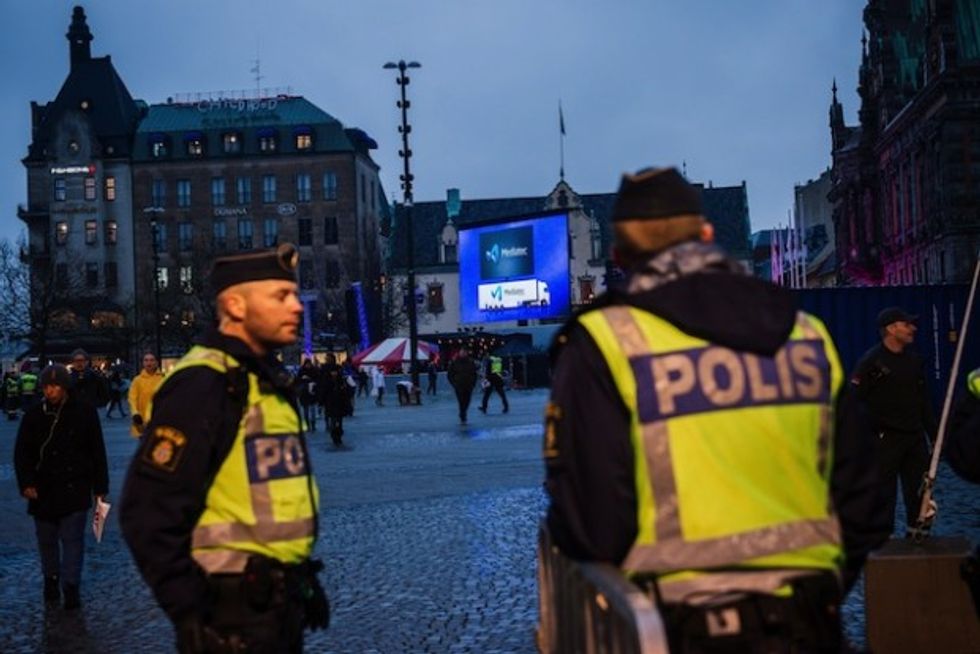 Swedish police were instructed to refrain from providing the public key details about suspects including skin color and ethnicity to avoid being labeled racist, a Swedish newspaper reported. (Photo: Jonathan Nackstrand/AFP/Getty Images)
According to a translation by the British newspaper the Independent, the instructions on withholding a suspect's identifying characteristics applied to "everything from lighter traffic accidents to serious crimes like muggings, beatings and murder."
The Independent noted that the letter was written by Stockholm police press officers Wolf Gyllander and Carina Skagerlind, who advised that crimes reported on the police website should avoid the ethnic descriptions. The letter also advised police against disclosing to the public the height of suspects, according to the report.
"We want to avoid pointing out ethnic groups as criminal," Gyllander said.
The website Speisa reported that the letter read in part: "Criticism is sometimes made against police regarding information about people's skin color. It is perceived as racist. As police are not racist, nor shall be constructed as so, this directive now applies."