(TheBlaze/AP) — David Bowie's last album, "Blackstar," has debuted at number one on the Billboard charts, Billboard announced Sunday.
"Blackstar" is the first chart-topper for the late musician.
Bowie released "Blackstar" on his 69th birthday - two days before losing a secret battle with cancer.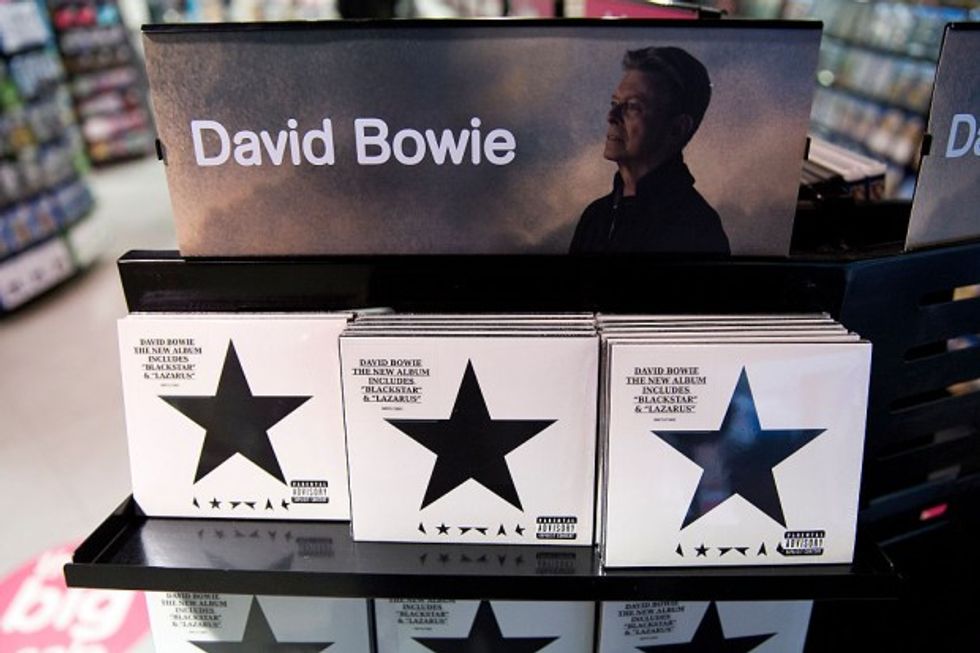 Copies of 'Blackstar' the latest album by British musician David Bowie are on sale in a branch of HMV in central London on January 11, 2016. British music legend David Bowie has died at the age of 69 after a secret battle with cancer, drawing an outpouring of tributes for one of the most influential and innovative artists of his time. AFP PHOTO / JUSTIN TALLIS / AFP / JUSTIN TALLIS (Photo: JUSTIN TALLIS/AFP/Getty Images)
"Blackstar" has sold 174,000 copies, according to Nielsen Music. It's the best sales week for Bowie since Nielsen began electronically tracking music purchases in 1991.
Bowie's album unseated the previous No. 1 album, Adele's "25," which slipped to No. 2 after seven weeks on top.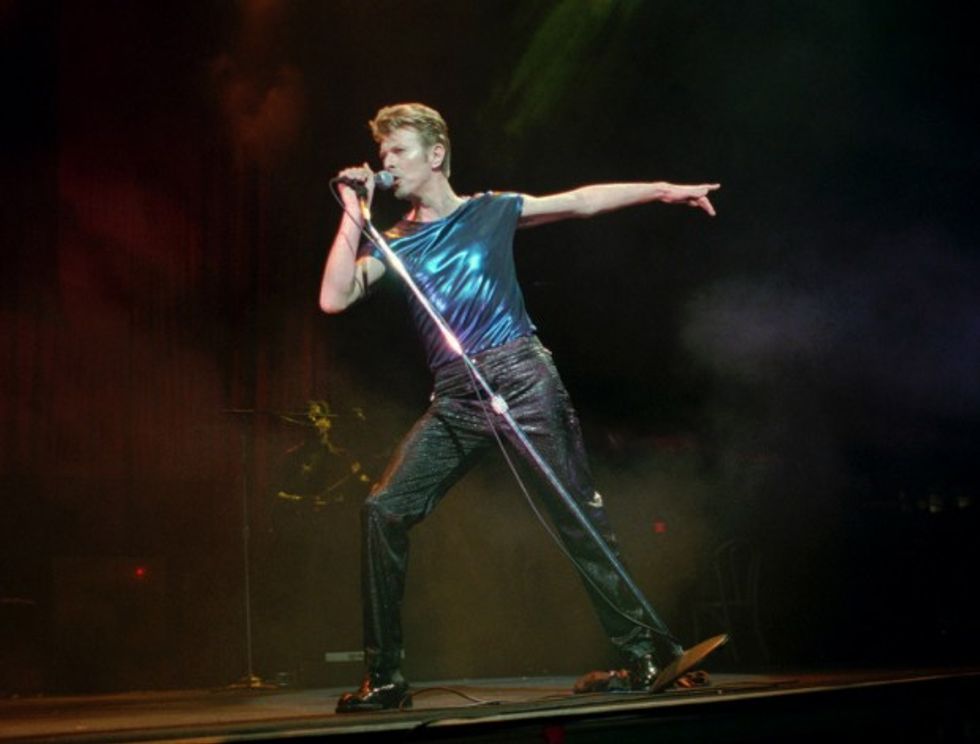 FILE - In this Sept. 14, 1995, file photo, David Bowie performs in Hartford, Conn. Bowie, the innovative and iconic singer whose illustrious career lasted five decades, died Monday, Jan. 11, 2016, after battling cancer for 18 months. He was 69. (AP Photo/Bob Child, File) 
The 2002 compilation "Best of Bowie" also climbed up the charts to No. 4 with 94,000 units sold. Ten of Bowie's albums have landed on the Billboard 200 since his death, which measures sales and streams. The 1972 classic "The Rise and Fall of Ziggy Stardust and the Spiders From Mars" rose to No. 21.