Overwhelmed by the arrival of more than one million migrants last year, the German government is now looking for a way to get rid of some of them, including threatening to cut off aid to North African countries that won't take their citizens back.
"You can't receive development aid and not accept your own citizens back when they have no right to asylum," German Vice Chancellor Sigmar Gabriel told Germany's ARD television Monday.
"Germany is more than willing to give economic aid to North Africa, but only when the governments there reciprocate by allowing people whose asylum applications have been rejected to travel back into the country," he said.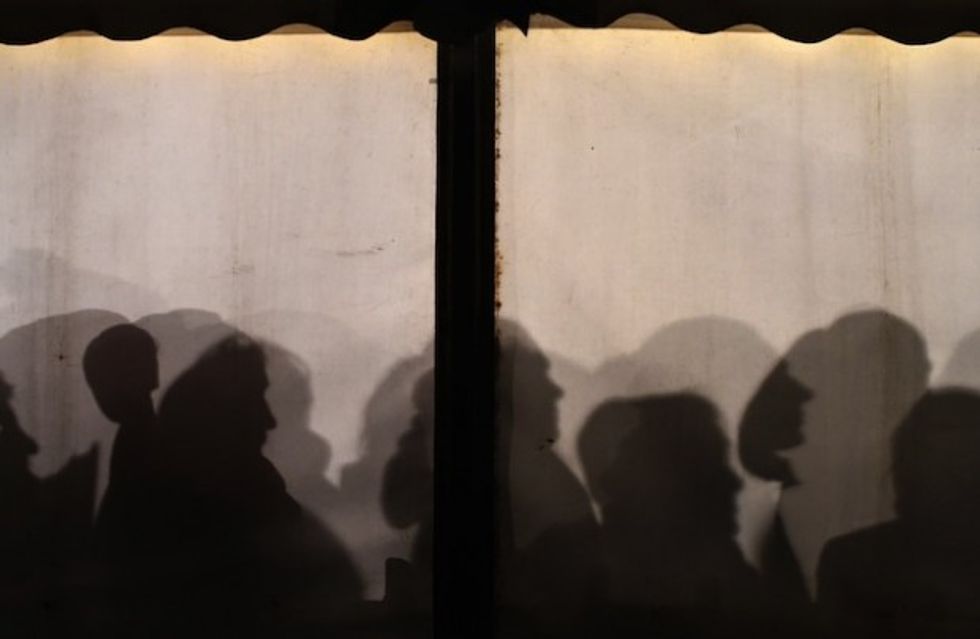 Migrants queue up at a waiting tent to register at the State Office of Health and Social Affairs (LAGeSo) center in Berlin on January 5, 2016. (Photo: Tobias Schwarz/AFP/Getty Images)
The English-language website The Local noted that the fate of North African migrants gained wide attention following numerous group sexual assaults reported on New Year's Eve in the German city of Cologne that were described as being perpetrated by "men of North African appearance."
The BBC reported on other crimes for which North African men are being investigated:
Police detained 40 North African men in Duesseldorf on Saturday.

Police in the city, about 50km (30 miles) from Cologne, targeted North African gangs suspected of pickpocketing, mugging and drugs offences.

Nearly 300 people had their documents checked during the six-hour police operation, focused on the "Maghreb" quarter near the main railway station.

Police stressed that the operation was not connected to the Cologne New Year crimes, more than half of which were sexual assaults.
Germany has faced challenges expelling Algerian and Moroccan migrants, because their countries have been unwilling to accept them without proper identifying documents, according to German media reports.
Even if North African countries agree to take some of their citizens back, the process for repatriation is lengthy. The BBC noted that it takes more than a year for German authorities to decide if to accept or reject an asylum application, by which time the migrant may have settled into the new country and may have gotten a job.
Germany's vice chancellor Gabriel said the government aimed to "get the numbers down and secure the EU's external borders."
News reports last year documented how some non-Syrian migrants were dumping their passports and other ID cards to raise their chances of posing as war refugees and gaining asylum in Europe.