Many people take pride in being prepared to survive in any unforeseen situation — and one of the most important things to have in a true survival scenario is the ability to create a fire. If you're only prepared to conjure the flames under dry conditions, you are asking for trouble.
Roland Villarreal, owner of Survivor Firestarters, conducted a live demo for TheBlaze during SHOT Show at the Sands Expo and Convention Center in Las Vegas on Tuesday.
"If you can get a spark flint into anything dry, you've got a fire," he explained. "Now, if it's wet or raining outside, your matches or lighters won't work."
Villarreal said the Survivor Firestarter is waterproof, but also includes another tool ensuring the ability to start a fire under wet conditions.
"If you turn it over, that silver side is a solid bar of magnesium," he said. "This is a metal they use for underwater welding on submarines, ships and oil rigs. It doesn't matter if it gets wet once it's started, it'll burn under water."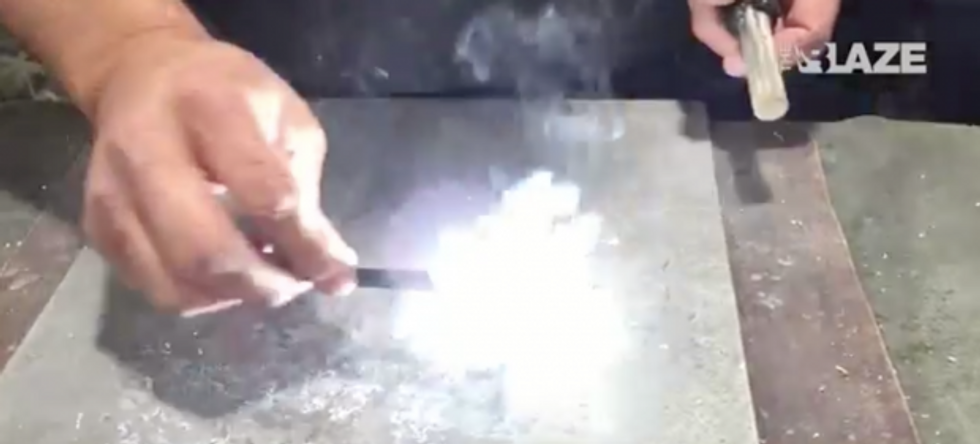 TheBlaze
Magnesium also runs at over "5000 degrees white hot," he added.
The Survivor Firestarter also includes a glow-in-the-dark compass, thermometer and a signal mirror to signal aircraft.
Watch the cool SHOT Show demo below:
---