A pregnant Carolina Panthers fan in Charlotte, N.C., says she is expecting the team's next biggest fan because her unborn son is already "dabbing" in the womb, according to WBTV-TV.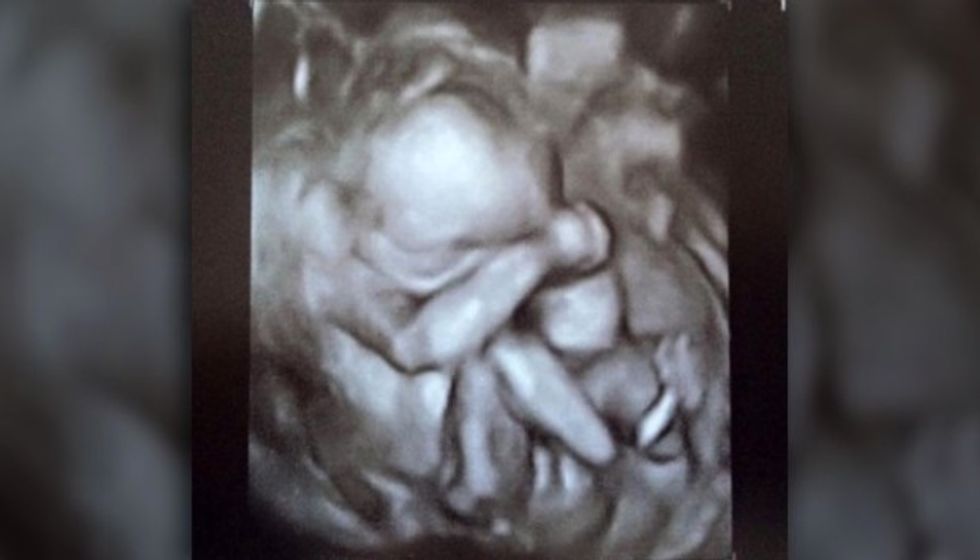 Hagan Lee does "the dab" in this ultrasound image provided by his mother, Kat McKee. (Image source: Kat McKee/WBTV-TV)
Kat McKee and her fiancé went to the doctor Tuesday to have an ultrasound to see her unborn son — and it caught him doing "The Dab," a pose Carolina Panthers' quarterback Cam Newton often does after making a touchdown.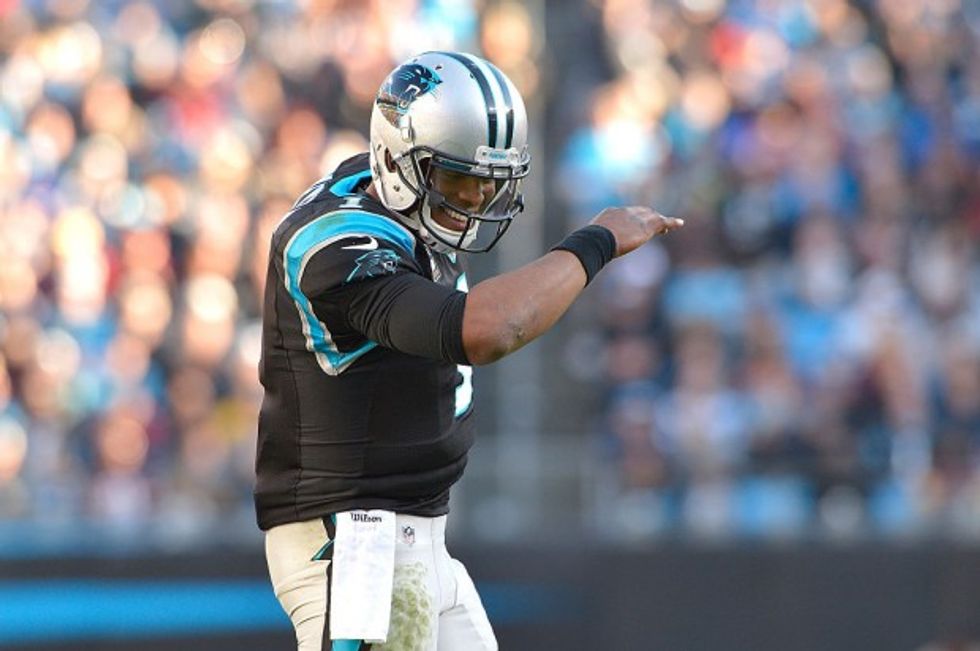 Carolina Panthers quarterback Cam Newton does "The Dab" after a touchdown Nov. 22 in Charlotte, North Carolina. (Grant Halverson/Getty Images)
McKee told WBTV that she and her family members are huge Panthers fans — they watch every game, and try to tailgate for all of their home games. She added that Newton and linebacker Luke Kuechly are her favorite players.
WBTV speculates that McKee' son, Hagan Lee, will be "the life of the tailgate next season."
—
Follow Kate Scanlon (@kgscanlon) on Twitter