Texas Republican Sen. Ted Cruz vowed Thursday that he would not be participating in continued back-and-forth attacks with GOP presidential front-runner Donald Trump, saying Trump has belittled himself to that of "schoolyard child."
Speaking on Boston Herald Radio's "Morning Meeting," Cruz said he doesn't think the American people want their party's candidates to keep exchanging such low insults, after referring to comments Trump made Wednesday, when he said Cruz is "worse than Hillary."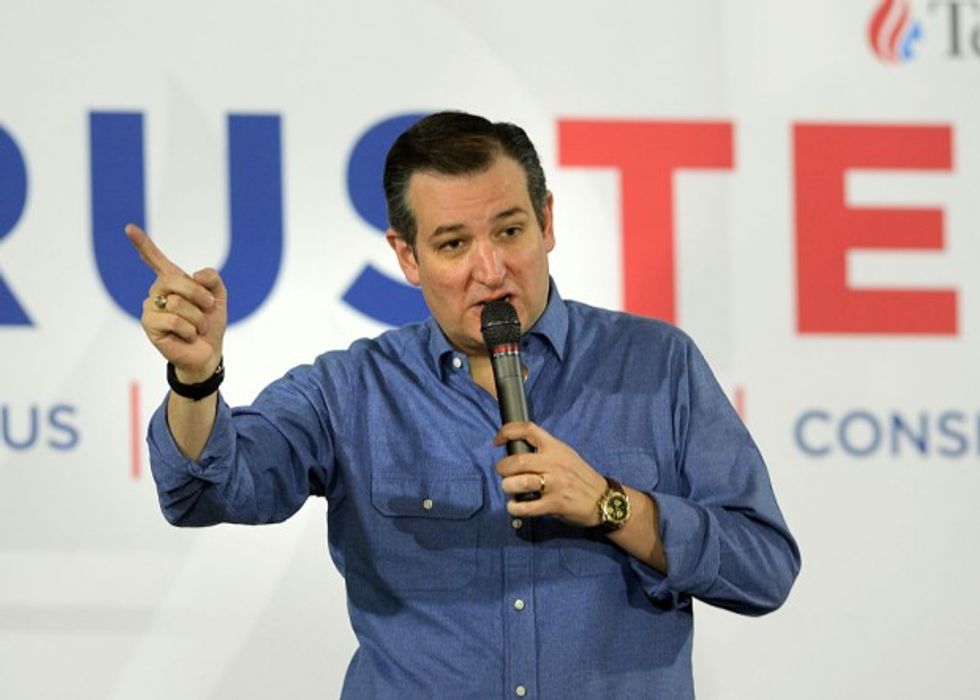 Texas GOP Sen. Ted Cruz speaks at Exeter Town Hall Jan. 20. (Getty Images/Darren McCollester)
"In recent days he's gone to launching nastier and nastier personal insults, directed at me — just the other day he said I was now 'worse than Hillary,' which was quite an interesting statement to hear him say," Cruz said. "My response: I do not intend to reciprocate. I like Donald Trump. I respect him. And I'm not gonna behave — I don't think the American people want to hear politicians behaving like schoolyard children throwing taunts at each other."
The senator added that presidential candidates should be participating in substantive discourse while discussing the issues that matter to Americans.
Cruz went on to reaffirm comments he made Tuesday night, when he said that the Republican establishment is rallying behind Trump.
Speaking to Buzzfeed News in New Hampshire, Cruz said that the Republican establishment is choosing Trump as their candidate because he has "promised to make deals and to continue the cronyism and corporate welfare of Washington."
Trump confirmed Tuesday that establishment politicos are vying to be part of his campaign.
Listen to Cruz's comments below:
—
Follow the author of this story on Twitter and Facebook:
[facebook //www.facebook.com/plugins/like.php?href=