Republican presidential hopeful Ted Cruz suggested Tuesday night that the Republican establishment is beginning to rally around front-runner Donald Trump, all in a concerted effort to squash the Texas senator's chance at the White House.
Cruz told Buzzfeed News in New Hampshire that it's no surprise the "Washington Cartel" — Cruz's famous label for the Washington status quo — is in "full panic mode."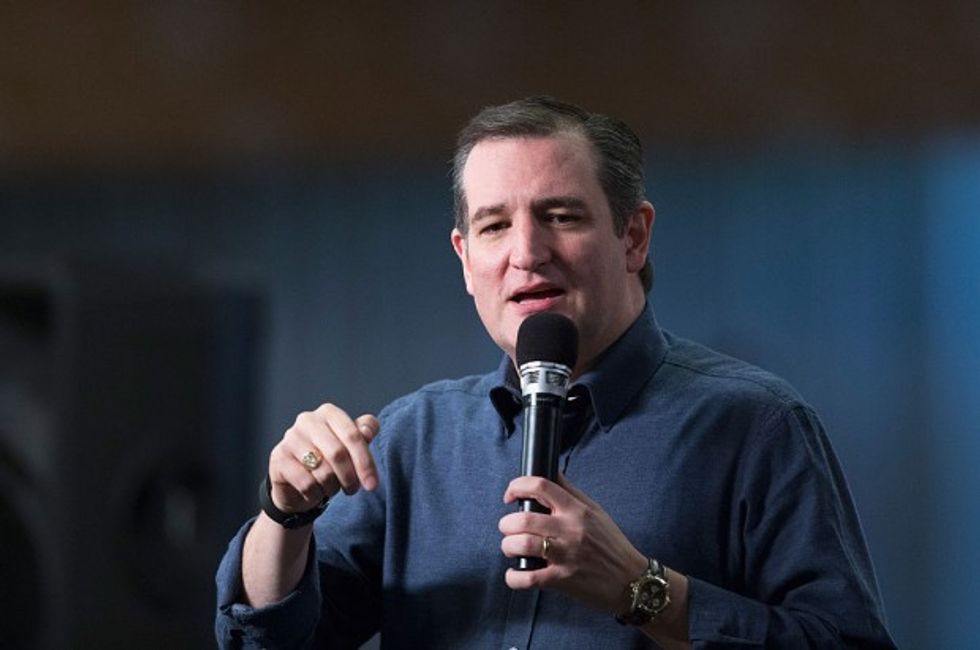 Texas Republican Sen. Ted Cruz speaks to guests at the 2016 South Carolina Tea Party Coalition Convention Jan. 16. (Getty Images/Scott Olson)
"We predicted from the very beginning that the Washington cartel would fire every tool in its arsenal to prevent a conservative victory in this primary," he said.
To that end, Cruz said that because the cartel chooses the "winners and the losers" through "cronyism and corporate welfare," it's no surprise that they are supporting a man like Trump, because the real estate mogul has "promised to make deals and to continue the cronyism and corporate welfare of Washington."
"That's what the cartel does," Cruz added. "They make deals with Democrats."
He also addressed Trump's claim that Cruz has a "rough temperament." Trump made the claim in Iowa on Tuesday, citing the one time Cruz labeled Senate Majority Leader Mitch McConnell a "liar" on the Senate floor.
"Donald Trump said just yesterday that the problem with me is that I wouldn't go to Washington to make a deal and go along to get along with the Democrats," Cruz said. "If you're looking for someone who's a dealmaker, who'll capitulate even more to the Democrats who'll give in to Chuck Schumer, Harry Reid, and Nancy Pelosi, then perhaps Donald Trump is your man."
—
Follow the author of this story on Twitter and Facebook:
[facebook //www.facebook.com/plugins/like.php?href=