Fox News host Andrea Tantaros made quite the quip during "Outnumbered" Friday afternoon.
Her quip came during a segment of the show when the group of five were discussing the sexual harassment manual that has been handed out to refugee men from the Middle East in Europe.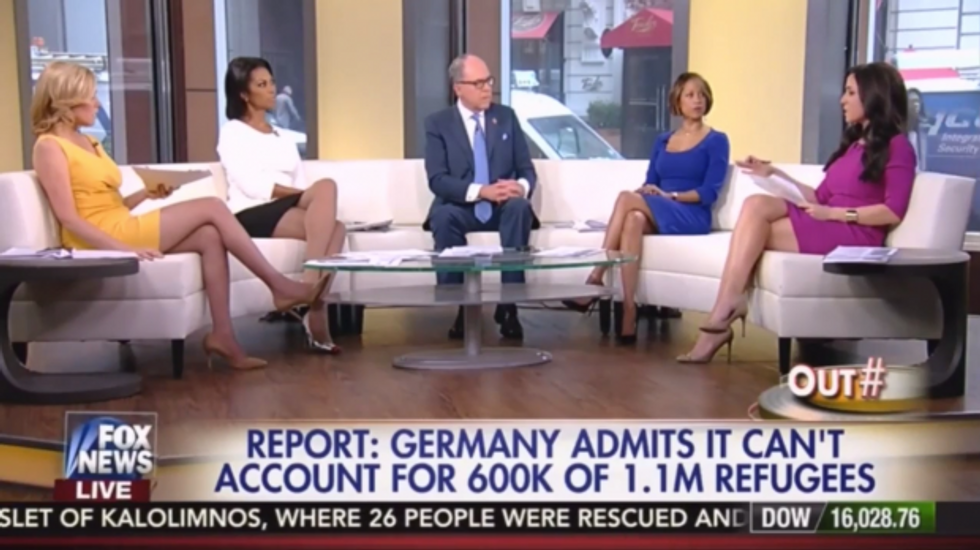 Image source: Youtube/screenshot
The manual, which was created in Germany, was intended to educate the refugee men on the proper way to treat women, children, and others in Western culture. Its design comes after thousands in Europe have been sexually assaulted by refugees.
"We could get a copy [of the manual] for the Clinton household," Tantaros joked. "Maybe they could use it there."
Watch how the panel reacted to the joke below:
However, fellow show host Harris Faulker, followed up Tantaros' joke to say that the issue was a serious one that shouldn't be joked about.
"I don't take light of this story," Tantaros replied. "I'm never gonna miss an opportunity to take a shot at the Clintons, though."
(H/T: Mediaite)
—
Follow the author of this story on Twitter and Facebook:
[facebook //www.facebook.com/plugins/like.php?href=