A California woman supporting Donald Trump for president has had enough with being told what it really means to be "conservative."
In a 10-minute video uploaded to YouTube Thursday, Kambree Nelson says she was watching "The Kelly File" on Fox News as pundits were discussing the Republican presidential front-runner and his positions, questioning whether he is "conservative enough" for the GOP nomination.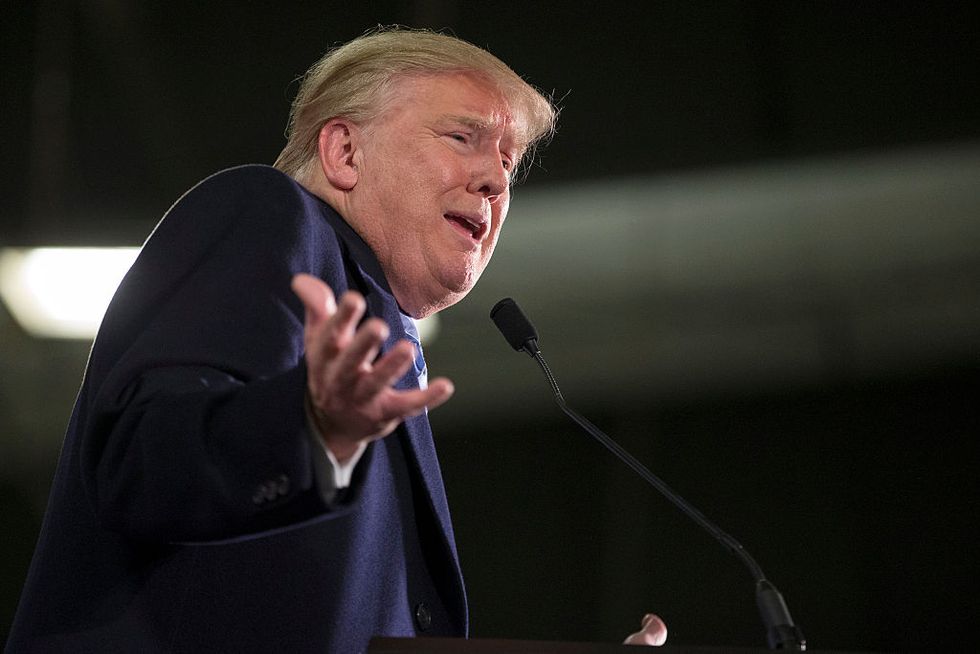 Donald Trump speaks at Hansen Agriculture Student Learning Center at Iowa State University, Jan. 19, 2016. (Getty Images/Aaron P. Bernstein)
"I am livid at the GOP," Nelson says. "I never knew that there was a handbook that we had to abide by to be considered conservative to vote in this next election. Do I have to come to a Tea Party to be able to be considered considerate and to be conservative?"
Nelson says it was "astonishing" to her that Republicans are even having the elections "based upon what you guys say." She says that to listen to others go on TV and try to define conservatism "based on their values" is "offensive."
"I am one of the noisy majority, and I am one of the people that is voting for Donald Trump," Nelson continues. "And guess what GOP, and guess what Tea Party, I am a conservative."
Nelson's comments came on the same night that National Review released a cover editorial slamming Donald Trump as a "menace to American conservatism."
Trump responded to the latest attack in a series of tweets Thursday night, calling the magazine a "failing publication" that "only knows how to criticize, but not how to lead."
(H/T: Gateway Pundit)