Amid ongoing international interest in the hit Netflix documentary "Making a Murderer," Steven Avery, the subject of the 10-part series, penned a letter to WITI-TV reporter Ted Perry, responding to his ex-fiancee's claims and proclaiming his innocence in the 2005 killing of 25-year-old photographer Teresa Halbach.
The three-page letter was a direct response to Perry, who had written to Avery to ask for his opinion on "Making a Murderer," considering the viral discussion that has been raging over the past month.
Avery, who has yet to see the series due the fact that Netflix is inaccessible from prison, closed the letter by saying that he's truly innocent in Halbach's death.
"I am really innocent of this case, and that is the truth," he wrote. "This is from Steven A. Avery. The truth will set me free."
The first page of the letter — written in cursive — said that Avery would grant an interview to WITI-TV if the outlet agrees to investigate the Manitowoc County sheriff. The second page, which is typed, goes on to respond directly to recent claims from Jodi Stachowski, his ex-fiancee.
As TheBlaze previously reported, Stachowski, who was prominently featured in "Making a Murderer" defending Avery, shockingly changed her story in an exclusive HLN interview that aired earlier this month, saying that she believes that the convicted murderer is guilty of killing Halbach and that he once threatened to murder her as well.
When directly asked if she believes that Avery is guilty, Stachowski answered affirmatively and went on to share some troubling claims about her own two-year relationship with Avery.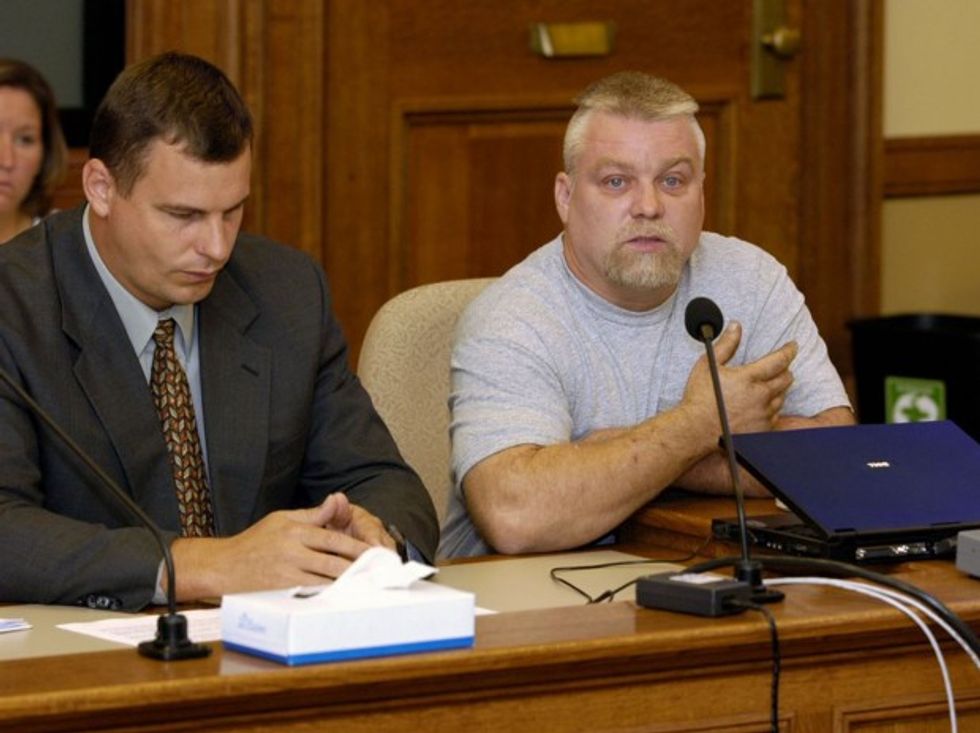 This image released by Netflix shows Steven Avery, right, in the Netflix original documentary series "Making A Murderer." (Netflix via AP)

"He threatened to kill me and my family and a friend of mine," she said, explaining that she was once in a bathtub when he said he would "throw a blowdryer in" and allegedly told Stachowski that he believed he could get away with it.
But Avery pushed back against these claims, saying that any threats against Stachowski and her family "are totally untrue."
"Jodi must have been pressured by the state to change her story. She would never have said anything bad about me, due to the fact that she wanted to marry me," he wrote. "Why would Jodi now made accusations contrary to what she said on my 10-hour documentary unless Jodi was threatened in some way by the state of Wisconsin."
Read more about the letter here.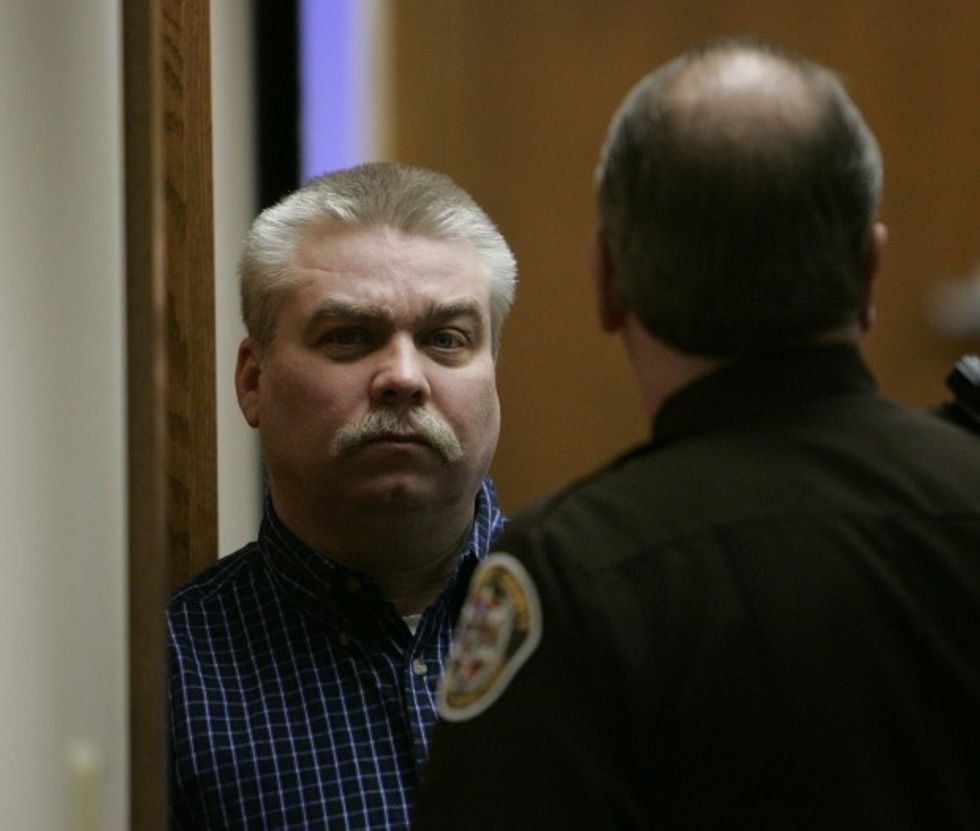 Steven Avery, left, exits the courtroom after closing arguments in his trial, Thursday, March 15, 2007 at the Calumet County Courthouse in Chilton, Wis. (AP Photo/Dwight Nale, Pool)

Without spoiling too many of the documentary and case details, let's briefly recap the key events in the case: Avery was originally convicted of sexual assault in 1985, serving 18 years until he was exonerated in 2003 based on DNA evidence.
Two years after his exoneration and release, Avery sued the Manitowoc County sheriffs department for $36 million over his false imprisonment. But in 2005, just weeks after depositions of local cops who were associated with the case and subsequent lawsuit took place, Avery was, again, arrested — but this time on an entirely different charge: murder.
In a shocking twist of events, Avery went from a well-known exoneree in a sexual assault case to an accused killer, as prosecutors claimed that he murdered Halbach, a photographer who had come to his house on Oct. 31, 2005, to photograph a van for Auto Trader magazine.
Avery and his nephew — then-16-year-old Brendan Dassey — were eventually convicted of the crime in 2007; both men are currently serving life sentences, with the former having no chance of parole, as the New York Times reported.
Listen to Dean Strang, one of Avery's former defense attorneys, telling The Church Boys podcast why he believes Avery is innocent below:
And you can hear WISN radio reporter Dan O'Donnell, who was in the courtroom during Avery's now-infamous murder trial, detail exactly why he believes Avery is guilty below:
(H/T: WITI-TV)