A successful businessman who never held public office and had been a longtime supporter of Democrats — and is even antithetical to some Republican ideas — rallies enough backing to win the Republican nomination.
It's not Donald Trump  — though it is what the billionaire real-estate mogul wants to do. And he has a precedent to look to.
Just as much of the conservative movement issued warnings against supporting Trump — a longtime supporter of various progressive causes and Democratic candidates — Republicans in 1940 had a tough time warming up to Wendell Willkie. After all, he had been a registered Democrat until late 1939.
Following the Indiana-born businessman's pre-election-year conversion before running for president, Indiana Republican Sen. James Watson told Willkie:
If the town whore truly repented and wanted to join the church, I'd welcome her. I would greet her personally and lead her up the aisle to the front pew, but I'd be damned if I asked her to lead the choir the first night.
The comparison is getting considerable buzz in Indiana, largely as a trivia factoid, veteran Indiana Republican operative Jake Oakman told TheBlaze.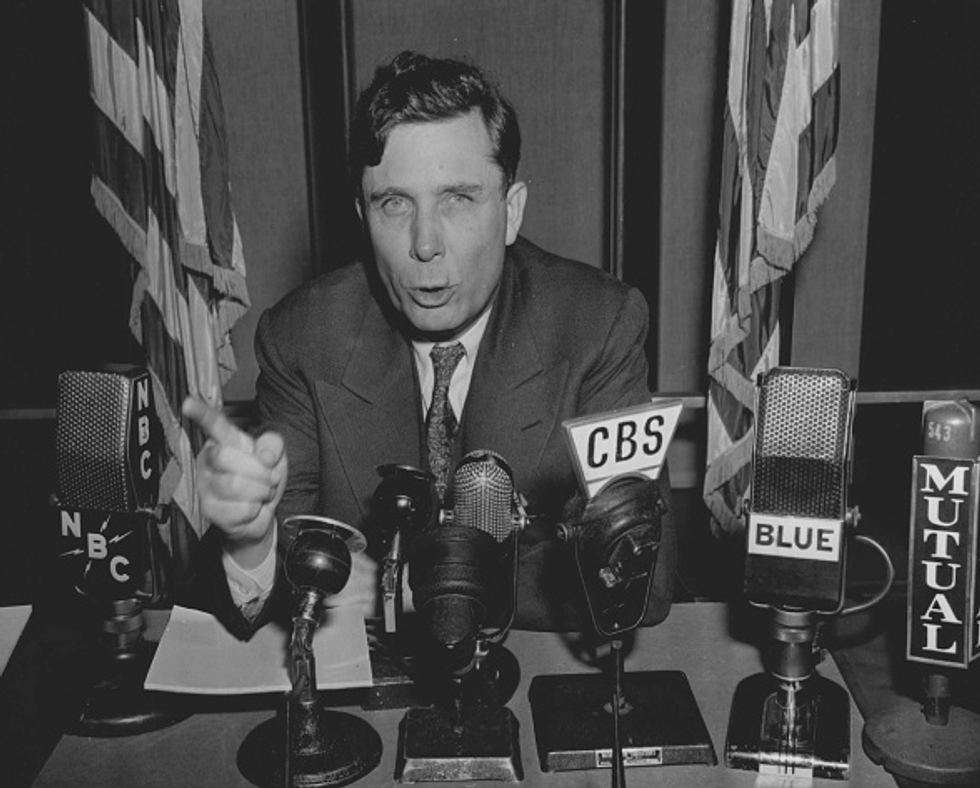 Wendell Willkie (Seattle Times/JR Partners via Getty Images)
"It is an interesting comparison, one that gets talked about in Indiana more and more often as Trump rises in the polls," said Oakman, who cited a plaque dedicated to Willkie in the Indiana state Capitol rotunda, and a dorm named for the former presidential candidate at Indiana University. "I don't feel it impacts Trump's standing among the Hoosier electorate one way or the other."
Willkie was a Wall Street attorney and a utility executive described by Fortune magazine as having a "clever bumpkin, homespun" charm that appealed to the public. That's perhaps not that different from Trump's New York straight talk that appeals to a public tired of politicians.
"Wendell Willkie had a folksy, middle-America appeal that the brash New York billionaire cannot match," Republican Party historian Michael Zak told TheBlaze. "Willkie's long-standing opposition to Ku Klux Klan influence within the Democratic party left him unburdened by allegations of bigotry such as what Trump faces."
Willkie supported most of the New Deal, but rose to national prominence when he sued the Roosevelt administration over regulation that hurt his utility company. He also belonged to the hawkish internationalist wing of the Republicans.
Zak, author of "Back to Basics for the Republican Party," added that should Trump win the nomination, he could learn a similar lesson to Willkie about discarding the GOP's base and the party's establishment.
"Just as Willkie learned the cost of distancing himself from the Republican Party during the general election campaign, after months of bashing the GOP establishment, Donald Trump would find it very difficult to motivate the immense array of local office-holders and party officials and volunteers so critical to winning in November," Zak said.
During the lead-up to the June 1940 Republican National Convention (where nominations were decided then) in Philadelphia, the contest was expected to be between Ohio Sen. Robert Taft, the son of a former president, and the youthful New York District Attorney Thomas Dewey — much the way a son of a former president, Jeb Bush, and a handful of youthful governors and senators were initially expected to be the biggest players in the GOP primaries in 2016.
But "Willkie Clubs" were starting across the country months before the GOP nominating convention to secure his nomination, giving a grassroots aspect similar to the Trump frenzy. Unlike Trump, Willkie's nomination was being pushed by major media at the time, including Time magazine and several major newspapers, as well as New York bankers.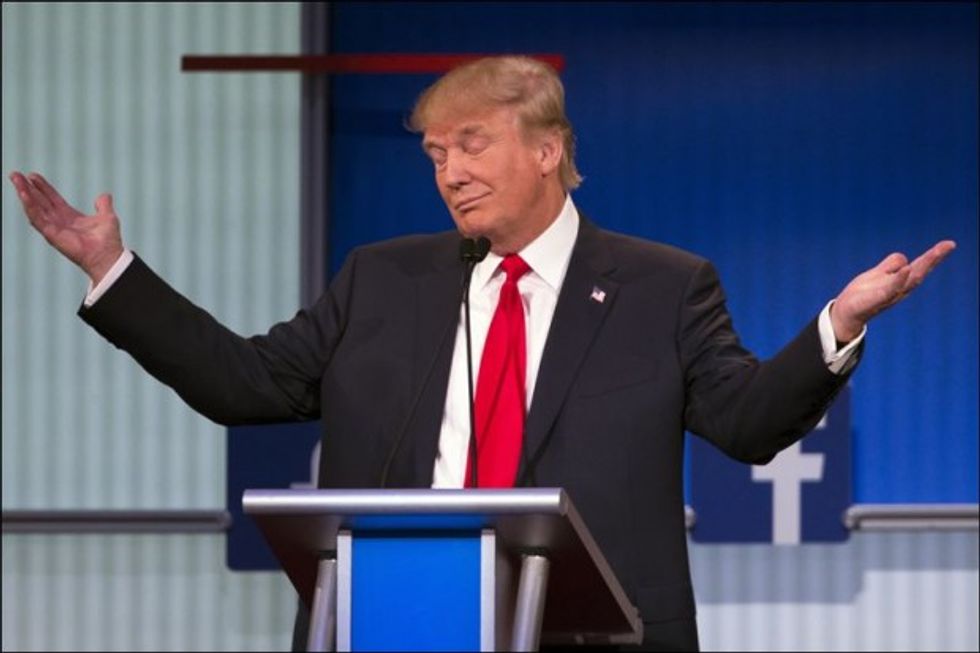 Image source: CNN
"Both [Willkie and Trump] are businessmen from New York with high public profiles but no elected political experience, both are taking advantage of uncertain times and general unrest with the ruling class, both are charismatic and were initially considered long-shot candidates," Oakman, now the communications director for Indiana Office of Tourism Development, told TheBlaze. But there's one big difference, he notes. "Willkie's rise to the nomination, it can be argued, was a victory for the establishment, especially that of the Northeast, so in that respect it is in stark contrast to Donald Trump's rise."
Trump has been somewhat ambiguous on his own voting history and has reportedly never voted in a Republican primary.
In somewhat familiar wording, after Willkie's victory at the Republican National Convention, Newsweek reported:
Nothing exactly like it ever happened before in American politics. Willkie had never held public office or even sought it. Virtually a neophyte in politics, he had entered no primaries, made no deals, organized no campaign. ... His backers were uninitiated volunteers, as strange to the ways of the ward bosses and state chairmen as their hero.
But the uncertain times that helped spur his nomination — an anemic economy and questions of how the United States would respond to the war in Europe — made voters cautious about electing a "neophyte" and President Franklin D. Roosevelt was elected in an electoral landslide.
As first reported in December by the Washington Post, the Republican Party noted the similarities in a memo by National Republican Senatorial Committee Executive Director Ward Baker:
Not since liberal Republican businessman Wendell Willkie won the GOP nomination in 1940 had another dark horse candidate stood as its nominee for president. And Willkie and Trump have a lot in common. Both were seen as fresh-faced outsiders. Each had the backing or received the promotion of major news media outlets, and both were outside the established political order.
The memo was to prepare Republican Senate candidates for the scenario of Trump being nominated. Baker suggested Trump could have a better shot at winning the presidency than Willkie.
"Willkie would go on to lose to wartime President Franklin Roosevelt, but this time, it's harder to predict an outcome because of the volatility of the electorate," Baker wrote.