Glenn Beck on Saturday endorsed Republican Ted Cruz for president of the United States during a rally for the Texas senator in Iowa.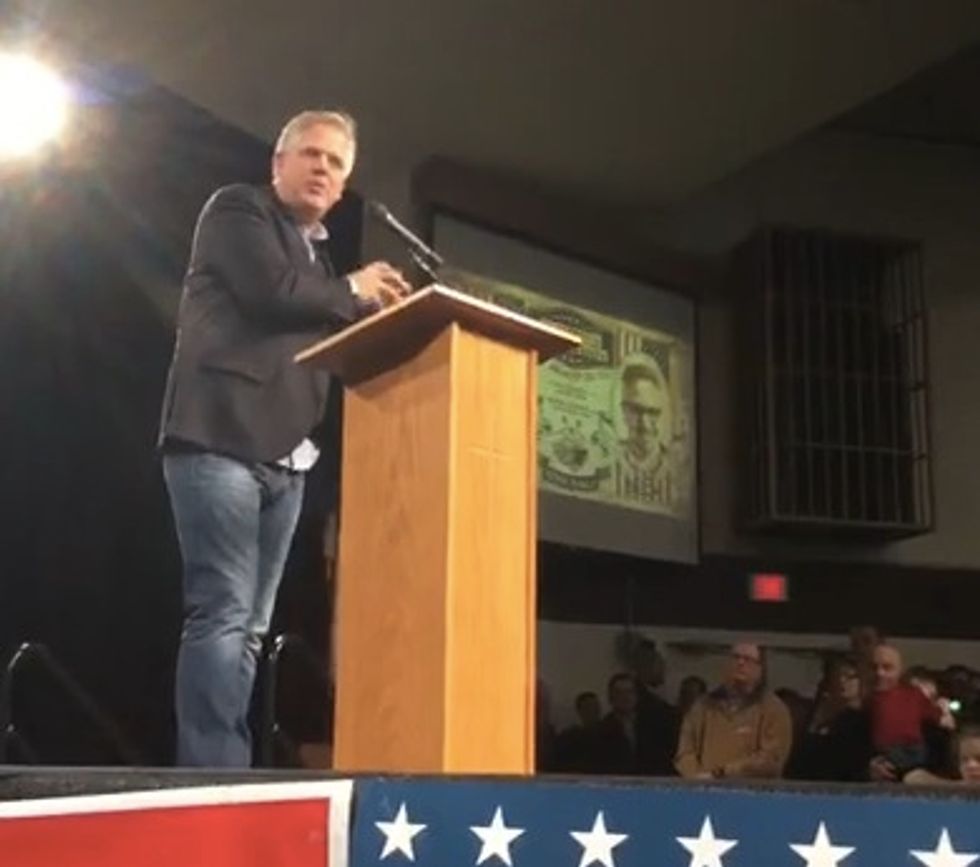 Glenn Beck speaks at a rally for Republican presidential candidate Ted Cruz in Iowa on Saturday, Jan. 23, 2016. (Image source: Facebook)
"I am here to announce that I am endorsing Senator Ted Cruz as the next President of the United States!" Beck said to wild cheers from crowd at Faith Bible College in Ankeny.
Beck said Cruz is the candidate who will "repoint the cornerstones" in Washington.
Beck also highlighted Cruz's many accomplishments — from winning landmark court cases to standing on principles grounded by the U.S. Constitution.
The iconic radio talk-show host recalled a moment after he became acquainted with Cruz: "If you're not who you say you are, I'm going to be your worst nightmare," Beck said he told Cruz, adding that he's watched the conservative candidate "relentlessly" and that Cruz is indeed who he says he is.
Just before Beck officially made his endorsement, he brought Cruz onstage and handed him his George Washington compass, a symbol of radio host's pursuit of truth.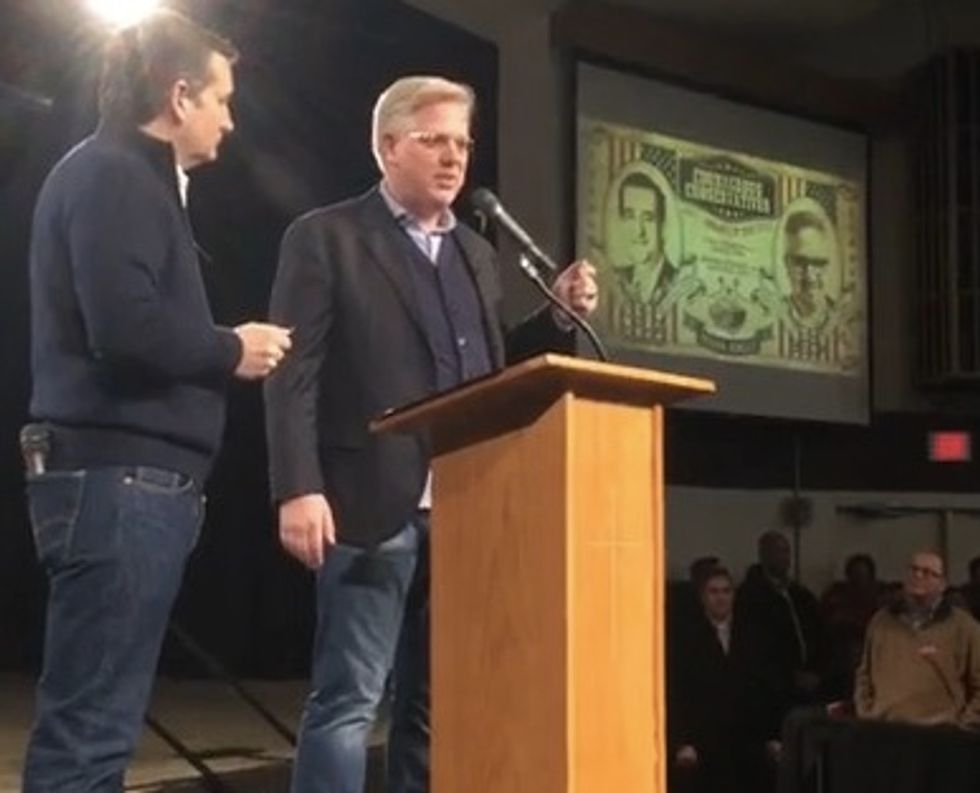 Image source: Facebook
Beck said Cruz will fight for religious liberty, citizens' Second Amendment rights and nominating Supreme Court justices who won't tilt the balance toward liberalism.
"Iowa, I beg you," Beck said as the state's caucus approaches. "My children's future depends on what you do a week from Monday."
Beck underscored that it's a "two-person race" with Cruz locked in a battle for votes with GOP frontrunner Donald Trump.
"We have to start raising the bar," Beck said.
This story has been updated.