The star of "13 Hours: The Secret Soldiers of Benghazi" is accusing presidential candidates of politicizing the movie, which follows a private security team on the night of the Sept. 11, 2012, attacks on the U.S. consulate in Benghazi, Libya.
John Krasinski, who plays security contractor Jack Da Silva in the film, said in an interview Monday that the 2016 Republican hopefuls who are using the movie against former Secretary of State Hillary Clinton, as well as the Democratic operatives who dismiss it outright as anti-Hillary propaganda, are missing the point.
"I don't care if you're Ted Cruz, Marco Rubio or Hillary Clinton herself," Krasinski told The Daily Beast, "all of them can safely say that if the movie succeeds in portraying these guys as heroes, then that's an important thing that we should all acknowledge."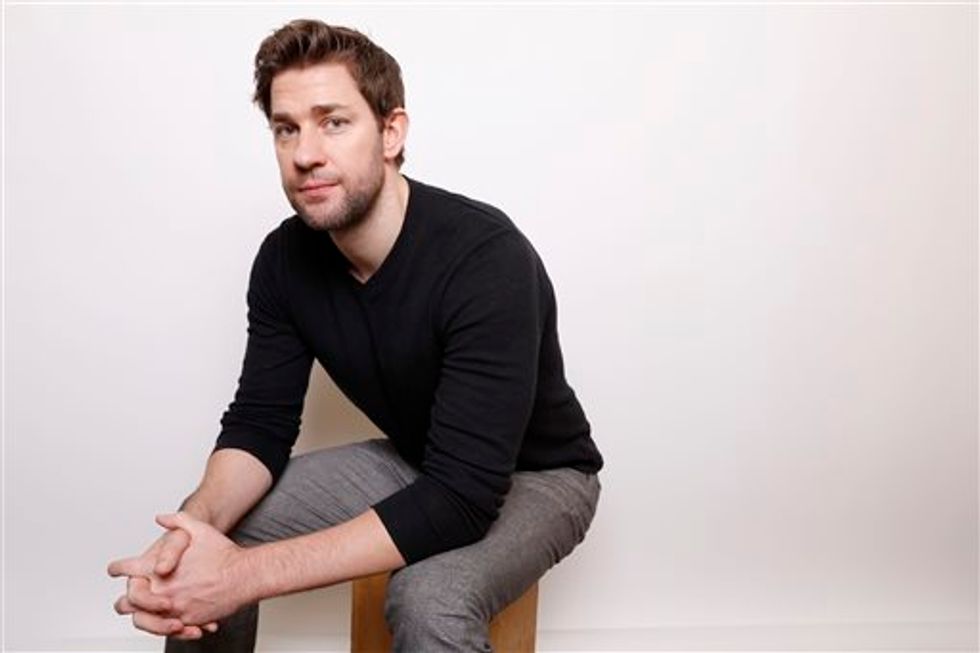 John Krasinski poses during the Sundance Film Festival. (Matt Sayles/Invision/AP)
"Now here comes my political spin on it: even Ted Cruz, for him not to say it acknowledges our heroes but to make it about that night and connecting it to Hillary, you're allowed to do that, just say how heroic these guys are first," he said. "Give them their due. And then say, 'And now I'm going to talk to you about how it relates to Hillary Clinton.' But for the most part, that's not what's happened."
Krasinski said that he's not surprised that people have viewed the movie through a political lens — especially in an election year.
"I think it's a shame that a movie like this would be used so much as a political football," he said, according to The Daily Beast. "Now, I'd be naïve to say that people weren't going to take this politically. If that was your agenda, and you wanted to see this movie politically through your own lens, you were going to do that whether we want you to or not. And that's your right.
[sharequote="center"]"What I think is a shame — and actually I'll go so far as to say a total dishonor — is to not at least acknowledge what this story is: acknowledging these six guys."[/sharequote]
"What I don't think is fair, and what I think is a shame — and actually I'll go so far as to say a total dishonor — is to not at least acknowledge what this story is: acknowledging these six guys," Krasinski said. "These six guys need that acknowledgement, and they represent the men and women who serve all around the world. So by just taking this as a political football or 'this movie is a total propaganda piece,' you are robbing people of the ability to see what these men and women are actually going through."
—
Follow the author of this story on Twitter and Facebook:
[facebook //www.facebook.com/plugins/like.php?href=