As obsession over the hit Netflix documentary "Making a Murderer" continues to rage, Ken Kratz, former district attorney of Calumet County, Wisconsin, has revealed that he will pen a tell-all book about the 2007 convictions of Steven Avery and Brendan Dassey.
Kratz told TheBlaze in an email on Monday that, as lead prosecutor in both the Avery and Dassey cases, he is perfectly positioned to offer rebuttals to the defense's claims surrounding 25-year-old Teresa Halbach's death — claims that he believes are mirrored and parroted in "Making a Murderer" — a 10-part docu-series that has led to calls for new trials for Avery and Dassey, as well as executive-level pardons.
"At the Avery trial, the defense suggested a far-reaching conspiracy and planted evidence led to his prosecution, similar to the allegations presented in the Netflix documentary series, 'Making a Murderer,'" Kratz wrote. "I was able to meet the planting defense at trial with direct evidence, convincing the jury [that] the conspiracy theory was nonsense."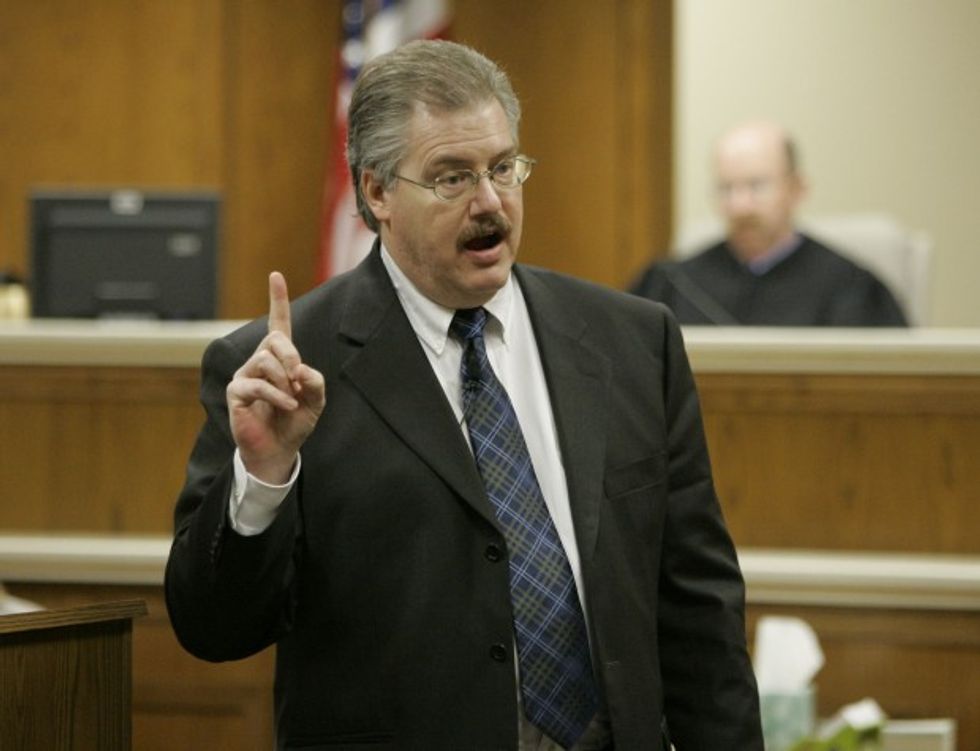 Former Calumet County District Attorney Ken Kratz gives his rebuttal argument in the trial of Steven Avery, Thursday, March 15, 2007 at the Calumet County Courthouse in Chilton, Wis. (AP Photo/Morry Gash, Pool)
He continued, "Unlike the trial, however, the documentary gave the prosecution no real opportunity to rebut the incendiary claims of police and DA corruption, and the viewers are left to believe an unconscionable miscarriage of justice has occurred."
Kratz said that his motivation for writing the book is to "stand up" for cops, the justice system and Halbach by laying out all of the evidence that he believes proves Avery to be guilty beyond a reasonable doubt.
"The validity of the conviction is being challenged. The reputations of law enforcement, prosecutors, judges, and others in the criminal justice process are being trashed," he said. "The overall trustworthiness of the justice system is under attack."
Kratz, who eventually resigned his post in 2010 following a sexting scandal, repeated a claim that many have echoed since the release of "Making a Murderer" — that the filmmakers omitted key evidence against Avery.
"My book will set the record straight," he said. "I want to bring a three-dimensional view of this murder mystery to life. I want people focussed on the one and only true victim of this crime, Teresa Halbach, and not the perpetrators."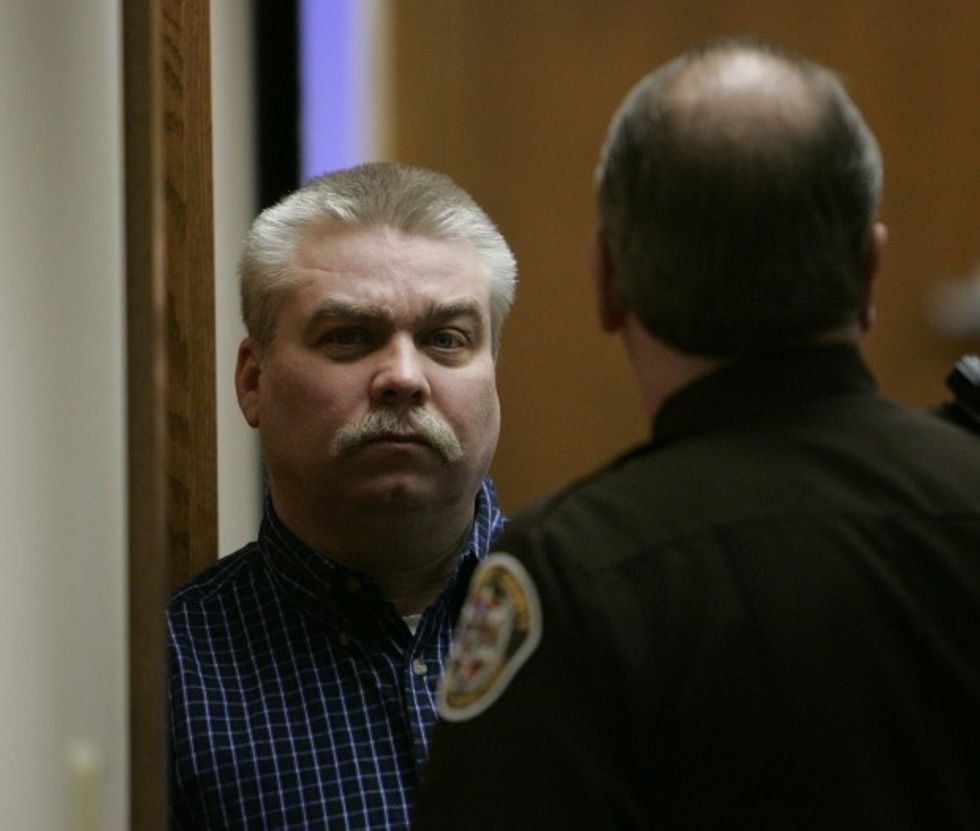 Steven Avery, left, exits the courtroom after closing arguments in his trial, Thursday, March 15, 2007 at the Calumet County Courthouse in Chilton, Wis. (AP Photo/Dwight Nale, Pool)
Kratz, who currently runs a small law firm, will be writing the book over the next four months, with its release likely coming in fall 2016. He told TheBlaze that he also wants to show that the criminal justice system does work, while restoring his own reputation in the field of law.
"I'm honored to share a portion of the proceeds of this book honoring the memory of Teresa Halbach," he concluded.
The book announcement comes just days after Avery penned a letter to WITI-TV reporter Ted Perry, proclaiming his innocence in the 2005 killing of Halbach. The three-page letter was a direct response to Perry, who had written to Avery to ask for his opinion on "Making a Murderer," considering the viral discussion that has been raging over the past month.
"I am really innocent of this case, and that is the truth," Avery wrote. "This is from Steven A. Avery. The truth will set me free."
Without spoiling too many of the documentary and case details, let's briefly recap the key events in the case: Avery was originally convicted of sexual assault in 1985, serving 18 years until he was exonerated in 2003 based on DNA evidence.
Two years after his exoneration and release, Avery sued the Manitowoc County sheriffs department for $36 million over his false imprisonment. But in 2005, just weeks after depositions of local cops who were associated with the case and subsequent lawsuit took place, Avery was, again, arrested — but this time on an entirely different charge: murder.
In a shocking twist of events, Avery went from a well-known exoneree in a sexual assault case to an accused killer, as prosecutors claimed that he murdered Halbach, a photographer who had come to his house on Oct. 31, 2005, to photograph a van for Auto Trader magazine.
Avery and his nephew — then-16-year-old Brendan Dassey — were eventually convicted of the crime in 2007; both men are currently serving life sentences, with the former having no chance of parole, as the New York Times reported.
Listen to Dean Strang, one of Avery's former defense attorneys — and Kratz's opposition in the courtroom — telling The Church Boys podcast why he believes Avery is innocent below:
And you can hear WISN radio reporter Dan O'Donnell, who was also in the courtroom during Avery's now-infamous murder trial, detail exactly why he believes Avery is guilty below:
(H/T: WITI-TV)
--
Follow the author of this story on Twitter and Facebook: