Pastor Robert Jeffress of First Baptist Church in Dallas, Texas, isn't endorsing a candidate in the 2016 election cycle, but he did tell the Christian Post on Monday that he doesn't believe that a Christian "has to sell his soul to the devil to vote for Donald Trump."
Stopping short of endorsing the businessman, Jeffress explained why he appeared at Trump events over the weekend in Iowa.
"I am not officially endorsing any candidate but I was happy to pray at Mr. Trump's events on Saturday in Iowa and also to introduce him," the pastor said. "And frankly, I would not have done that if did not believe that Mr. Trump could be a very effective President of the United States."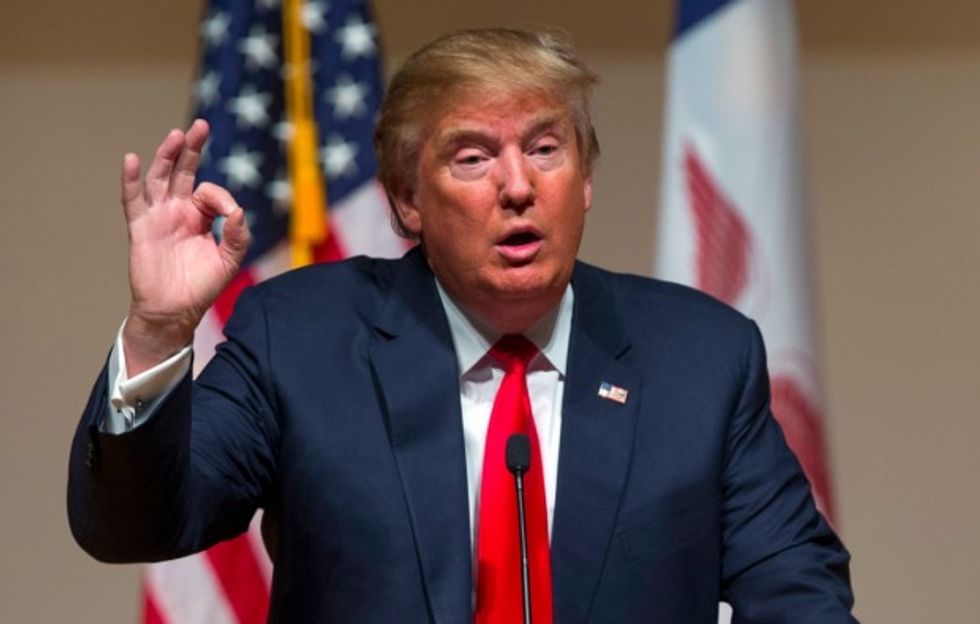 Republican presidential candidate Donald Trump speaks during a campaign rally at Dordt College, on Saturday, Jan. 23, 2016, in Sioux Center, Iowa. (AP Photo/Evan Vucci)
Jeffress said that, despite potentially not being the strongest Christian in the field, there are many believers who see Trump as having the capability to take on Democratic candidates Hillary Clinton and Bernie Sanders.
"There are many Christians who would say that while Donald Trump may not be the best candidate to lead Bible studies in the Oval Office he very well may be the candidate that has the best chance of beating [them] in November," the pastor told the Post. "I don't believe a Christian has to sell his soul to the devil to vote for Donald Trump."
Jeffress continued, "I think electability is a very important issue because quite frankly, I don't believe our nation can survive either Bernie Sanders or Hillary Clinton."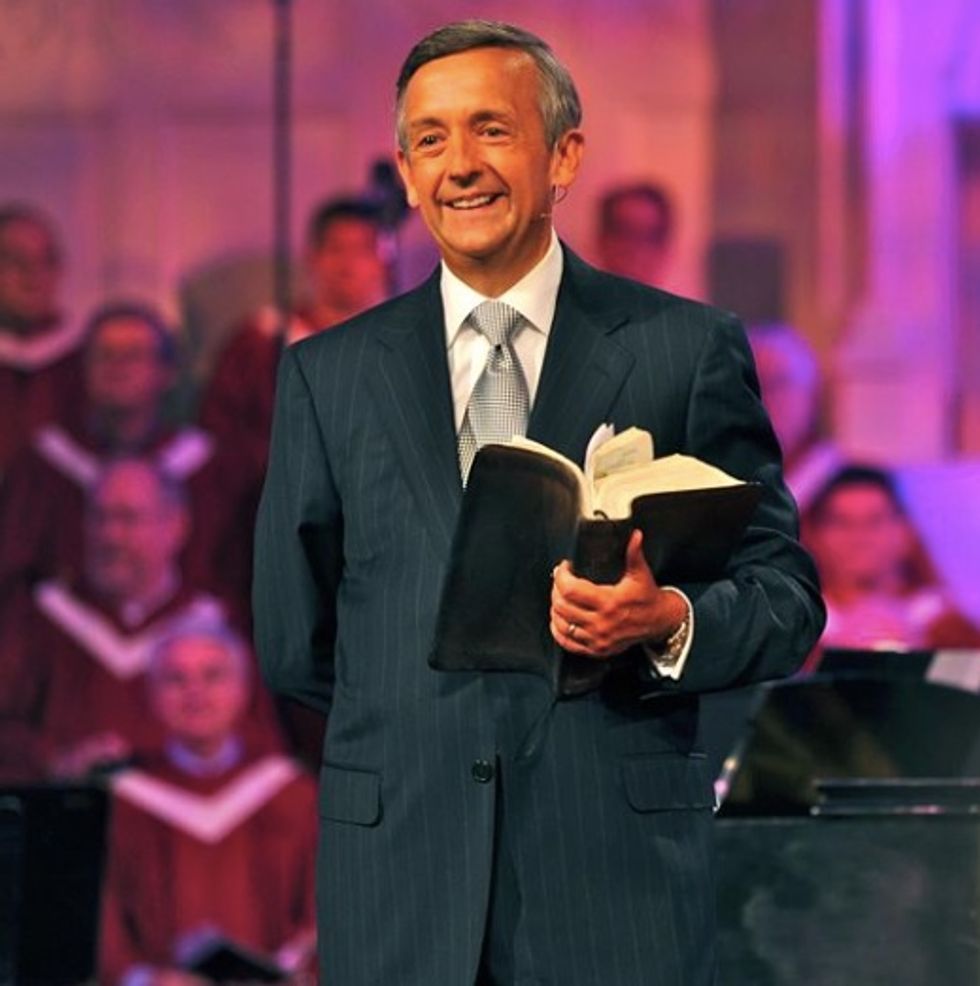 Dr.Robert Jeffress (Facebook)
A recent New York Times/CBS News poll found that Trump by far has the largest share of evangelical supporters — 42 percent — out of any other candidate, with Ted Cruz coming in second with 25 percent, despite some flaps surrounding his commentary on the Bible and his claim last summer that he wasn't sure he had ever sought forgiveness.
Jeffress most recently landed in the headlines following a controversial sermon that he delivered in November, during which he dubbed Islam a "false religion" that "is inspired by Satan himself"; he called his words "intensely biblical."
(H/T: Christian Post)
--
Follow the author of this story on Twitter and Facebook: