A new study shows how residents up and down the East Coast might have spent their time as officials urged the public to stay inside during last weekend's blizzard.
Pornhub.com reported a spike in traffic in four major cities – Washington, D.C., Philadelphia, New York City and Boston – during "Snowzilla." However, the website reported a significantly larger spike in traffic from residents in one of those cities, in particular.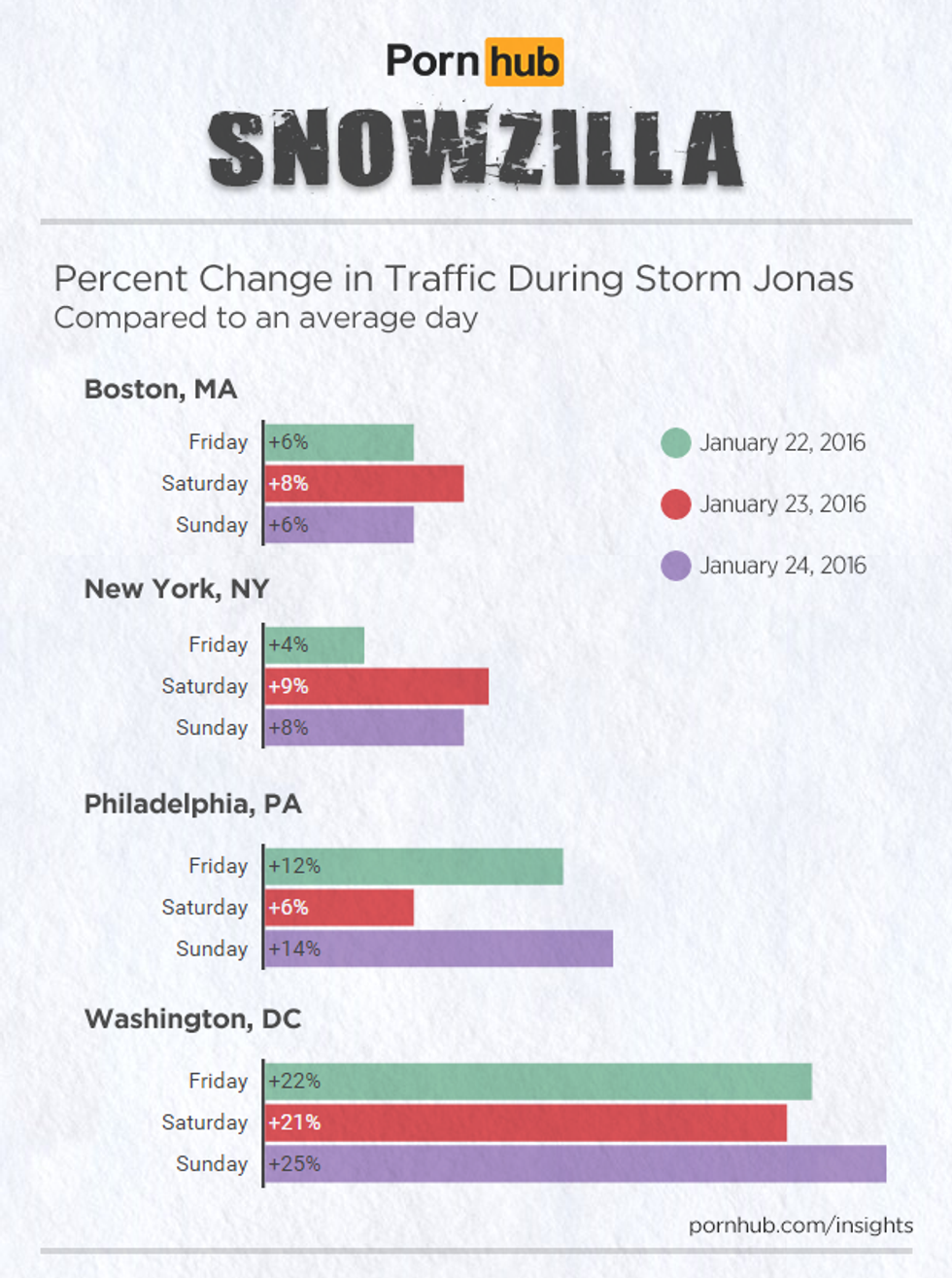 Image source: Pornhub
On the day the storm began, the website said it had 22 percent more traffic from people in the nation's capital compared with the average day – 21 percent more on Saturday and 25 percent more traffic on Sunday.
That's compared with Philadelphia, New York City and Boston, which saw spikes of as high as 14 percent, nine percent and eight percent over the weekend.
Pornhub released its findings the same day that Alaska Senator Lisa Murkowski noted that every senator who showed up to work in the Senate chamber in Washington, D.C. on Tuesday had one thing in common.
"As we convene this morning, you look around the chamber, the presiding officer is female. All of our parliamentarians are female. Our floor managers are female. All of our pages are female," Murkowski said, the Washington Post reported. The Republican senator added that she didn't plan the all-women session, and that it must have been a coincidence.
The Senate convened a day later than expected this week due to the severity of the snowstorm, the New York Times reported.
(H/T: GQ)
–