A satanic group will deliver the opening prayer at a Feb. 12 meeting of the Phoenix City Council in a controversial move that has sparked debates about religious freedom.
Michelle Shortt and Stu de Haan, members of the local Satanic Temple in Phoenix, have been tasked to administer the invocation at the upcoming meeting following their group's request that it be allowed to take part in the City Council meetings, according to Arizona Republic. The council's decision to allow them to publicly pray before the proceedings generated immediate backlash from several council members.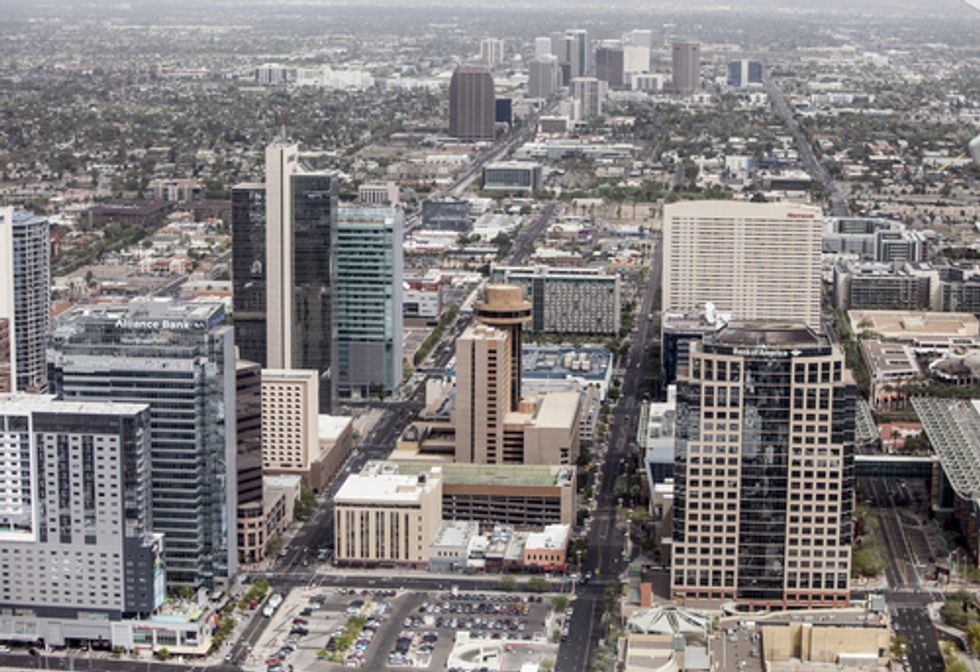 Photo credit: Shutterstock
"Well, it's definitely going to be making a mockery of everything; they want to mock the City of Phoenix, the taxpayers, and the people who want to take this stuff seriously," Councilman Sal DiCiccio said, according to Fox News.
DiCiccio make his thoughts clear on Twitter, calling it a "dumb idea."
Another dumb idea by the City of #PHX. Satanists are set to deliver the invocation at the Feb 17th Council meeting. @CityofPhoenixAZ

— Sal DiCiccio (@Sal DiCiccio) 1454022622.0
Councilman Jim Waring stated that he thought the Phoenix City Council should have given the Satanic Temple a firm "no" and let them take the issue up in court, adding that he believed the group's members merely want to make a mockery of the council's prayer and offend the city's residents.
"Frankly, I don't know that we should be capitulating so readily to this," Waring said, Fox News reported. "I do think standing on principle has merit. I'll probably just leave."
De Haan rebutted Waring's claims, insisting that his group does not intend on "doing anything offensive," adding that the local Satanic Temple does "not believe in a literal Satan," but instead views the biblical Satan as "a metaphor for rebellion against tyranny."
"We're citizens of this government, and we would like our voices to be heard," de Haan said, according to the Republic. "If they don't want to accept, constitutionally what must happen is that all voices must be taken down from the public forum. It's basically all voices must be heard or none at all."
Phoenix City Attorney Brad Holm defended the city's decision to allow the satanists to deliver the invocation, saying that the council both includes and welcomes members from different faiths, including Christianity, Judaism, Islam and Sikhism.
"Consistent with the U.S. Supreme Court's direction, the city cannot dictate religious viewpoints or the content of a prayer," Holm said, according to the Republic. "In addition, government may not exclude a denomination or a religion from praying under these circumstances."
—
Follow Kathryn Blackhurst (@kablackhurst) on Twitter