A Christian organization in the U.K. has joined frustrated parents in lambasting a government-created survey that asked schoolchildren to choose their self-identified gender from a list of more than 20 potential options, including "tri-gender" and "intersex."
Teens between the ages of 13 and 18 were recently encouraged to take the online survey, which was created by the Children's Commissioner for England, a government-run office that supports the rights of youths, according to the Christian Institute, a faith-based advocacy group.
Question 13 on the survey read, "How do you define your gender? The young people we talked with used the following terms. Which one of these best describes how you define your gender? Choose as many as you want."
Some of the other options included: "trans-boy," "genderqueer," "gender non-conforming" and "in the middle of boy and girl."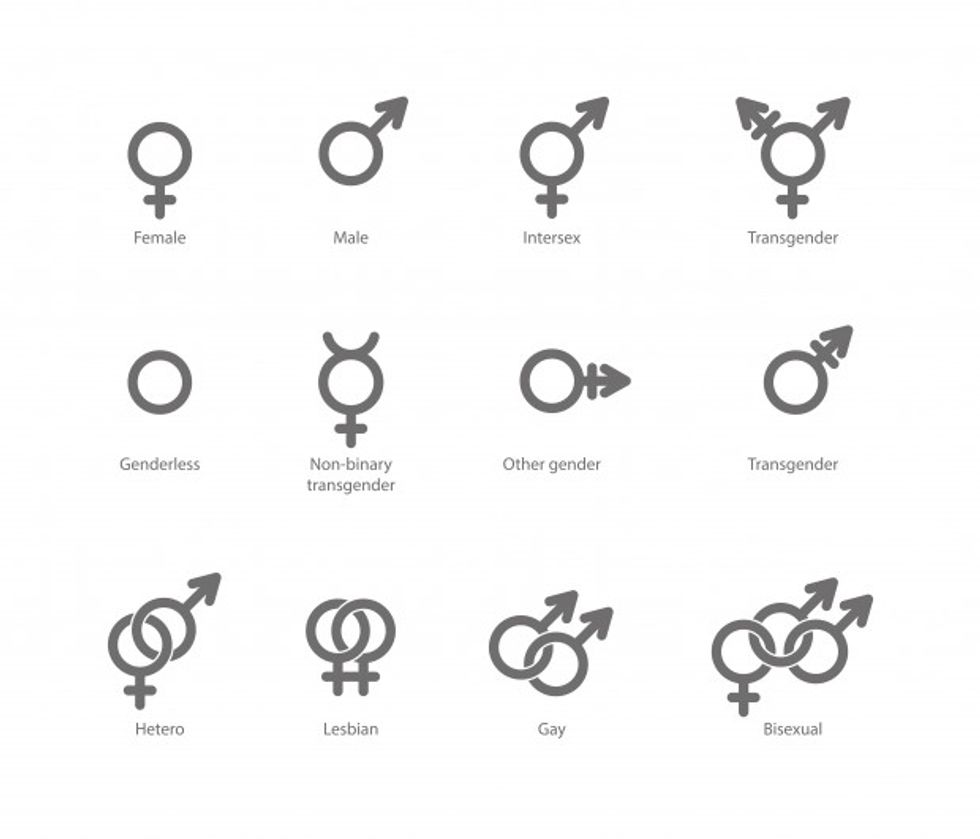 Photo credit: Shutterstock
The Christian Institute joined others in speaking out against the survey, calling it "totally misleading," and questioning whether it was asking kids to improperly question their identities, according to a statement from the organization.
"We must not intrude on childhood by deliberately confusing schoolchildren about what makes a boy a boy or a girl a girl just to satisfy adult political agendas," Christian Institute spokesman Simon Calvert told the Press Association. "We must protect children from being made to feel that passing phases of confused feeling about themselves, which many go through, must be turned into life-changing moral and political decisions.
The survey, which was originally slated to be available through Feb. 9, was later taken offline amid controversy, though a post advertising it is still available on the Facebook page of Anne Longfield, the current Children's Commissioner for England.
"We want to know how gender matters to young people: what does gender mean to them; how does it affect their lives; what do they want to change?" her post reads. "To explore these important questions, we have constructed an online survey, and hope to hear from as many young people (13-18 years old) as possible."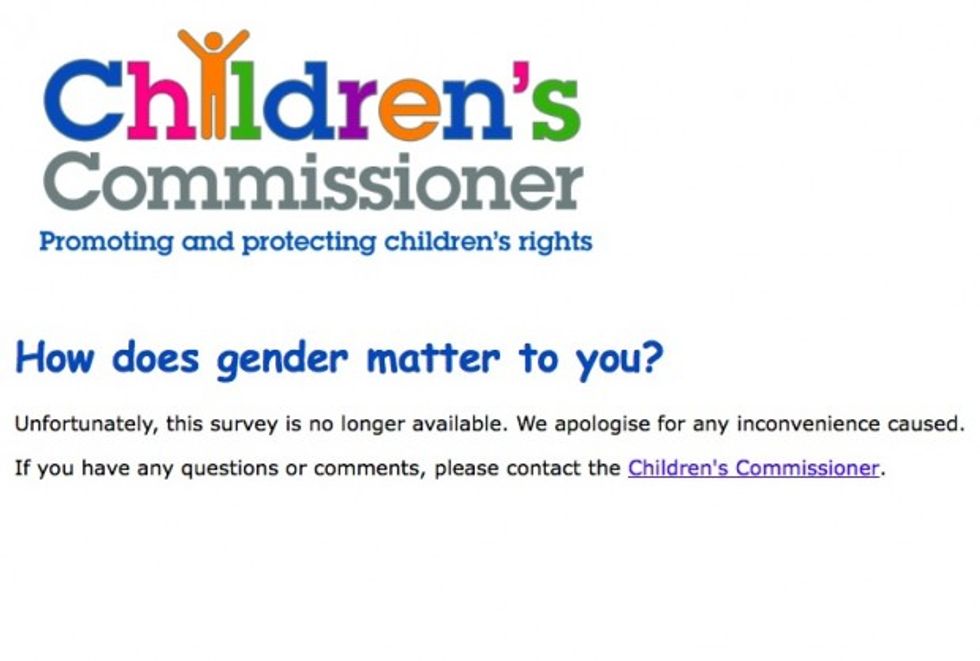 Screen shot from the survey website
The question about gender will reportedly not be included in future versions of the survey, according to the Christian Institute.
The survey was reportedly also sent to every school in Brighton and Hove, England, with students at Blatchington Mill School being sent home with the questionnaire to complete as a homework assignment, the Argus reported.
While some parents protested, trans rights groups defended the question as offering kids questioning their sexuality and gender an opportunity to explore the available options.
‪
Stonewall, a LGBT charity, defended the survey question in a statement to Huffington Post U.K., saying that the group welcomes "all efforts to support young people on trans and gender identity issues and ensure that they feel happy, welcome and accepted at school."
"Young people may describe and express their gender identity in many different ways and clearly that is what this survey aims to capture," the statement continued. "We believe that exercises like this are best delivered as part of a school's wider work on gender and trans issues, to ensure that young people understand the questions they are being asked, feel comfortable answering them and know staff will be there to support them."
(H/T: Huffington Post UK)
--
Follow the author of this story on Twitter and Facebook: