Swimmer Michael Phelps, the most-decorated Olympic athlete of all time, donned his Speedo swimsuit, swim cap and goggles to help the Arizona State Sun Devils basketball team beat the Oregon State Ducks 86-68 last night.
Phelps, the new assistant coach for the Arizona State swim team, lent his fame to distract the Ducks' Stephen Johnson Jr. as he stepped to the free throw line to shoot a pair of foul shots.
It was all part of a gimmick ASU calls the "Curtain of Distraction." When playing at home, the Sun Devils deploy the curtain directly behind the basket where their opponents shoot free throws.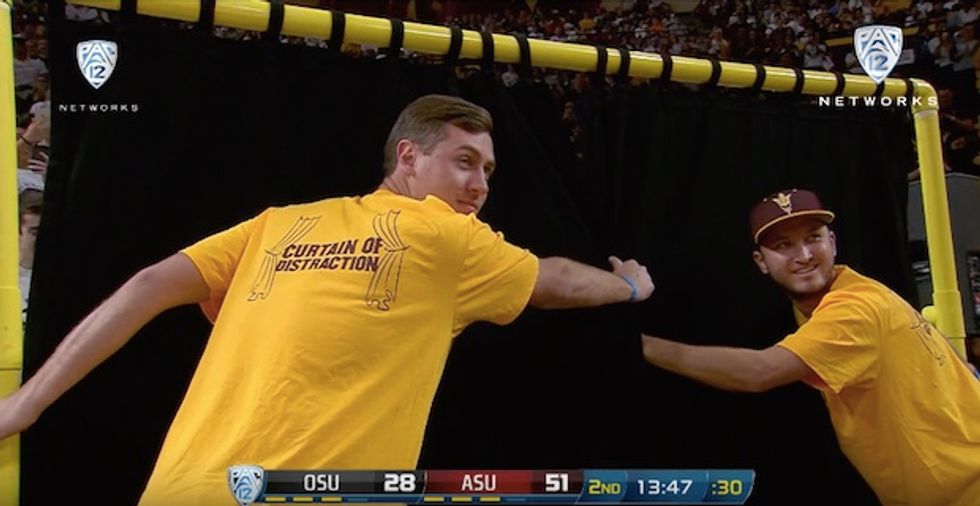 Image source: YouTube
As an opposing player steps to the line, the curtain is opened, revealing something meant to distract the shooter.
In this case, it seemed to work perfectly as the Oregon player missed both shots.
Watch.
__
Follow the author of this story on Twitter and Facebook: