DAVENPORT, Iowa (TheBlaze/AP) — Democrat Hillary Clinton is highlighting rival Bernie Sanders' votes against tougher gun regulations in the remaining days before the Iowa caucuses.
Her presidential campaign says Clinton will appear Saturday morning in Ames with former Arizona congresswoman Gabby Giffords. She was critically wounded in a mass shooting five years ago and has become a prominent advocate of gun control.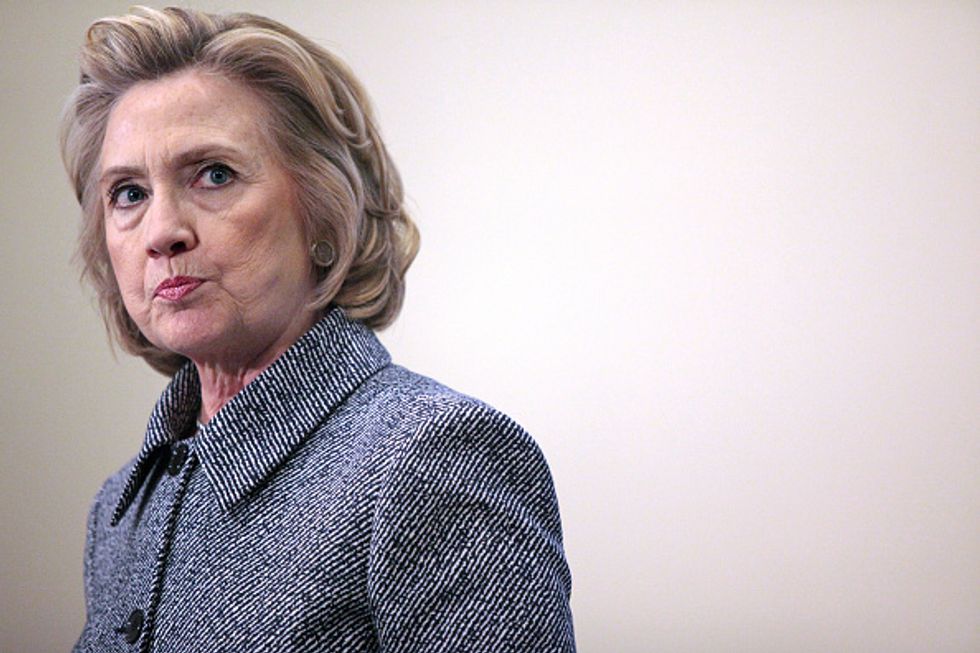 Former Secretary of State Hillary Clinton. (Photo by Yana Paskova/Getty Images)
Clinton will urge caucus-goers to make gun control a "voting issue." She has already cast Sanders as an ally of the National Rifle Association, pointing to his votes against the Brady bill and for a 2005 regulation granting gun manufacturers legal immunity.
"Clinton is committed to supporting sensible actions to address gun violence, including comprehensive background checks, cracking down on illegal gun traffickers, holding dealers and manufacturers accountable when they endanger Americans, and keeping guns out of the hands of domestic abusers and stalkers," the campaign said in an email earlier this week.
Sanders now backs efforts to repeal that law and says he's been a tough opponent of the pro-gun lobby.
According to Real Clear Politics' aggregated polling data, Clinton has only a 2.5 point lead over Sanders in Iowa.