GOP presidential contender Marco Rubio apparently struck gold as he's garnered the endorsement of Todd Hoffman, star of Discovery's "Gold Rush" reality show.
In a public Facebook post, Hoffman said he spoke to the Florida senator as well as Sen. Ted Cruz (R-Texas), but it was Rubio who impressed the reality star the most. Hoffman is known for his role on the Discovery show that follows the lives of several gold miners.
"I came from humble means as did Marco," Hoffman said. "I believe Marcos faith is deep and he speaks from the heart. I feel like the blue collar guy will get a fair shot with him."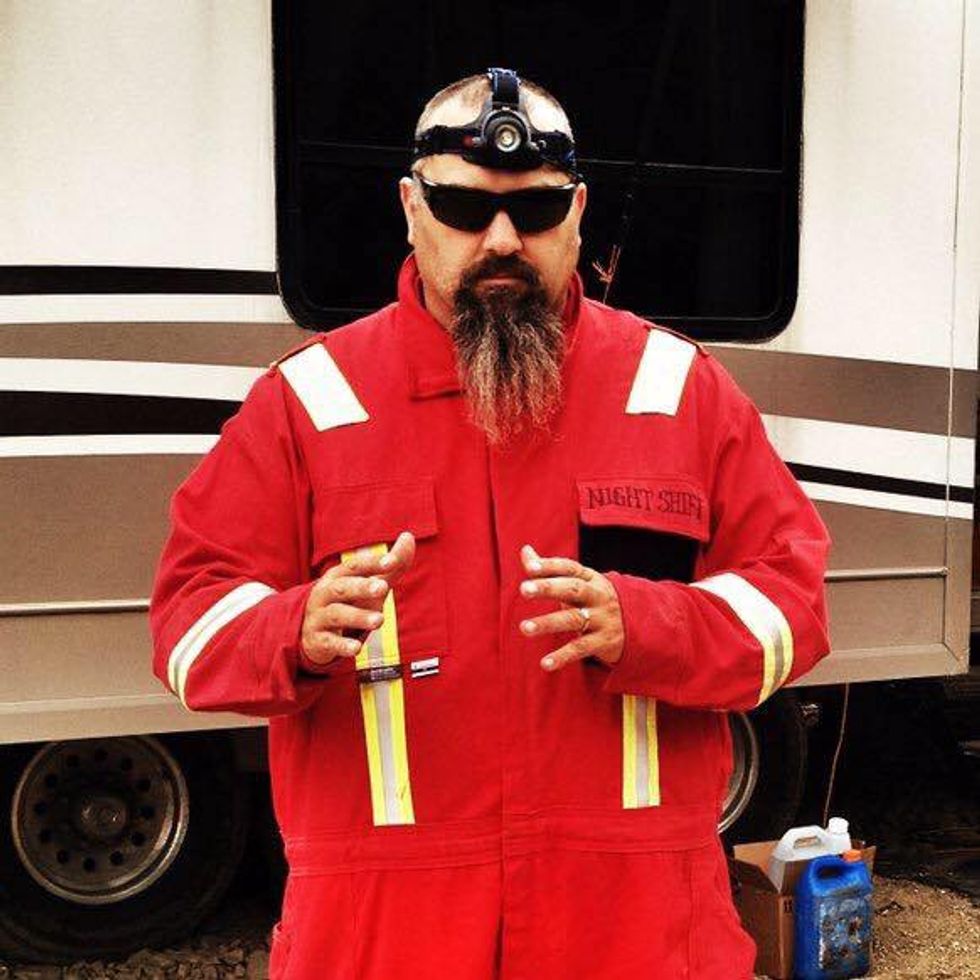 Image via Facebook/Gold Rush Todd
"Normally I will not weigh in on political things but our country is so far in debt, drugs running free on the streets, taxes are so high and will go higher. Freedoms are being taken and the small business man is under attack," he continued. "Bernie is a socialist and Hillary is similar to Obama that doubled our national debt during his 7 years after Bush a republican ran it up as well. Both parties have contributed to our national debt which eventually be our downfall as a country if we don't deal with it."
On Hoffman's Facebook post, Rubio commented, saying, "We're glad to have you on the team, Todd! Thanks so much." It is unclear if Rubio posted the message or a staffer.
"We greatly appreciate Todd's support. Our campaign is gathering momentum as more people learn about Marco and his vision for a new American century," Alex Conant, a spokesperson for Rubio's campaign, told TheBlaze Saturday.
Hoffman said he "admires" what former neurosurgeon Ben Carson and what he "has brought to the race." He also said that he has "nothing against" Donald Trump. Yet while he supports his business savvy, he said Trump could pick a Supreme Court replacement that does not align with his beliefs.
Hoffman said he identifies the most with Rubio as he's "not a silver spoon kid."
According to Real Clear Politics' aggregated polling data, Rubio is behind both Trump and Cruz with 10.2 percent. Trump is polling at 35.8 percent, and Cruz is polling at 19.6 percent.