Some of the highly classified information on Hillary Clinton's private unsecure server potentially put lives at risk, Fox News reported Monday.
On Friday, the State Department asserted it would not release 22 email messages to the public because of their high sensitivity. The Clinton campaign immediately objected and called for the messages to be released.
However, the intelligence community and the State Department determined the messages contained "operational intelligence" and the presence of such information on the unsecure server jeopardized "sources, methods and lives," a government official told Fox News.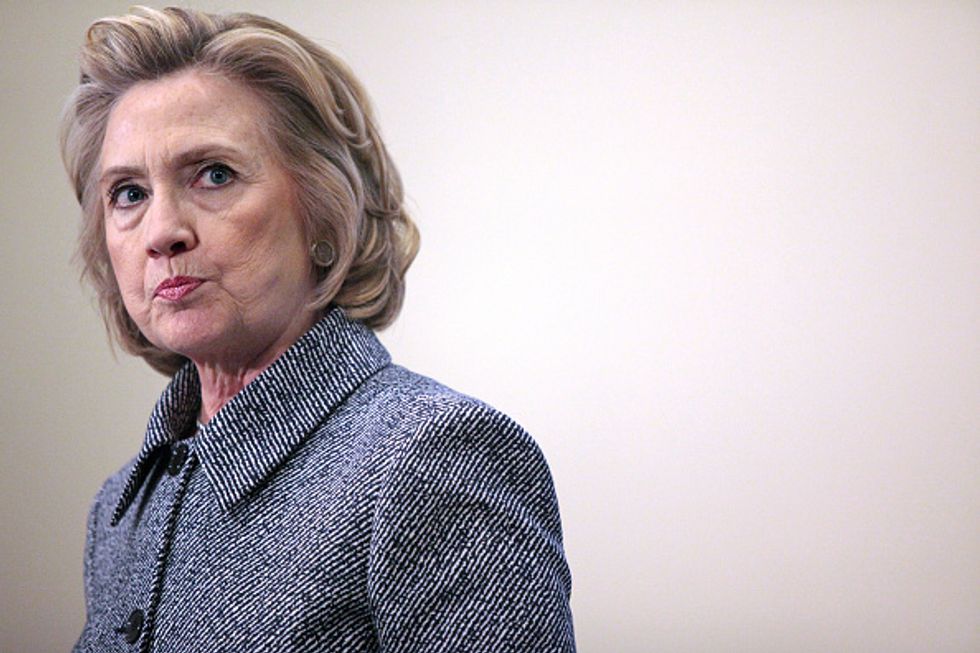 (Yana Paskova/Getty Images)
From Fox News:
The official, who was not authorized to speak on the record and was limited in discussing the contents because of their highly classified nature, was referring to the 22 "TOP SECRET" emails that the State Department announced Friday it could not release in any form, even with entire sections redacted…

The official emphasized that the "TOP SECRET" documents were sent over an extended period of time -- from shortly after the server's 2009 installation until early 2013 when Clinton stepped down as secretary of state.
On ABC's "This Week" Sunday, Clinton said, "There is no classified marked information on those emails sent or received by me."
House Intelligence Committee member Mike Pompeo (R-Kan.) said that Clinton should have known the information was classified given her experience in government.
"There is no way that someone, a senior government official who has been handling classified information for a good chunk of their adult life, could not have known that this information ought to be classified, whether it was marked or not," Pompeo said. "Anyone with the capacity to read and an understanding of American national security, an 8th-grade reading level or above, would understand that the release of this information or the potential breach of a non-secure system presented risk to American national security."