As France continues its state of emergency following the Islamic State's deadly November attacks in Paris, French school administrators have offered a proposal for preventing deadly terrorist attacks on students: allow students to smoke on school grounds.
Their logic is that while on cigarette breaks outside school grounds, high school students gathered in large groups are at risk of being targeted by terrorists who could easily figure out the fixed recess times. And that, they said, is more dangerous than tobacco.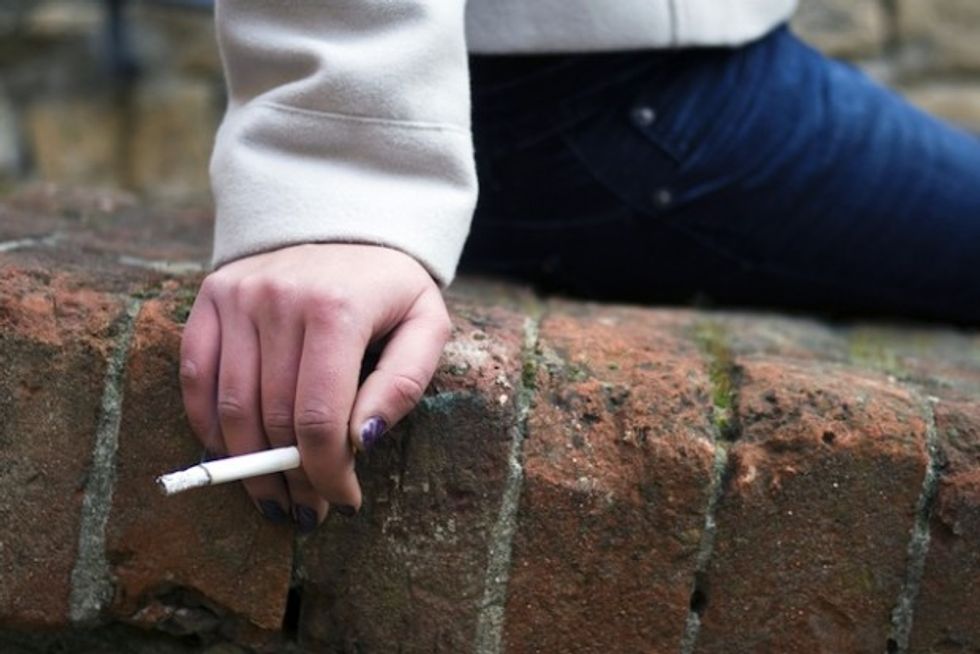 French school administrators have suggested that the risk of students being targeted by terrorists while standing outside school grounds on cigarette breaks is greater than the dangers of tobacco. (Photo credit: Shutterstock/Surkov Dimitri)
"Students massing on the street constitutes a very high risk, one that is certainly greater than that posed by the consumption of tobacco," Michel Richard, deputy secretary-general of the SNPDEN administrator's union, told France Info, the BBC reported.
Richard added that it was "necessary in this particular context to protect against the biggest risks."
The Associated Press reported that the SNPDEN administrator's union made the request to the French government to ease school smoking rules five days after the attacks in the capital that killed 130.
"During each recess, in more than 2,000 schools in France, dozens of youth or even hundreds at the largest establishments form static and compact groups in a predictable way for 15 to 20 minutes," the Nov. 18 letter from the SNPDEN union read, the AP reported.
The idea was swiftly dismissed by the French health ministry; however, the educators' union last week made a new call for lifting the school smoking ban.
The AP reported that the health ministry wrote in its rejection letter to the union, "The state of emergency changes nothing" regarding anti-smoking laws.
Michel said that some schools have defied the government rejection and have begun allowing teens to smoke on school grounds.
A whopping one third of French high school-age students smoke, according to government statistics.
School directors face a fine of between $147 and $815 if they are caught allowing students to smoke in the courtyard.