A U.S. Customs and Border Protection agent spoke out Thursday, saying that the agency has received orders to release illegal immigrants and no longer order them to appear at deportation hearings, the Washington Examiner reported.
The new orders are a significant change from what the agency's former policy has been, especially in the past few months.
But there's more: The recent orders, according to agent Brandon Judd, president of the National Border Patrol Council, included a requirement that the whereabouts of illegals released not be tracked.
"We might as well abolish our immigration laws altogether," Judd said.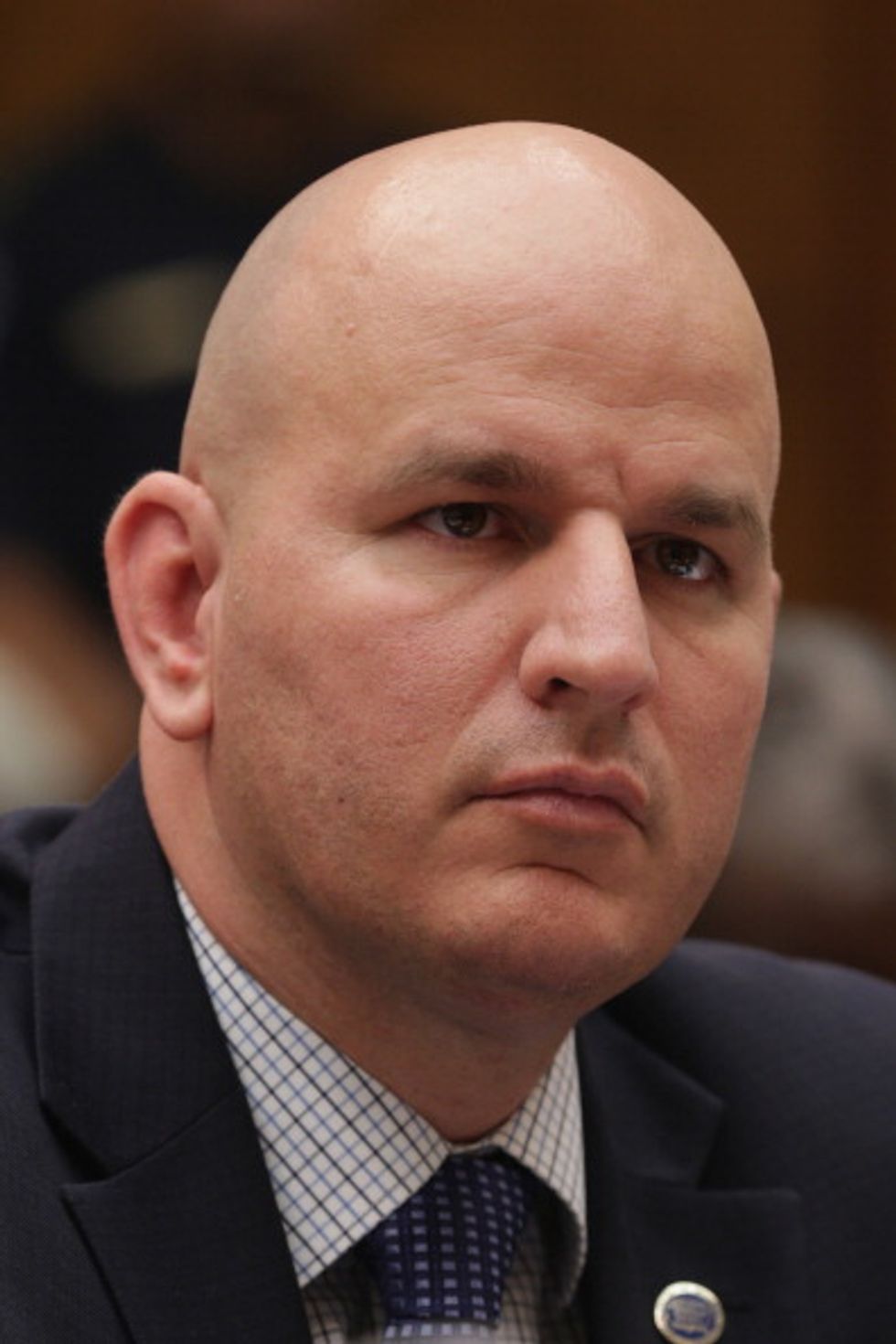 National Border Patrol Council President Brandon Judd (Chip Somodevilla/Getty Images)
Judd claimed that the radical policy shift emerged as the result of "embarrassment" the Obama administration experienced after learning that just over half of illegal immigrants ordered to appear in court actually show up.
"The willful failure to show up for court appearances by persons that were arrested and released by the Border Patrol has become an extreme embarrassment for the Department of Homeland Security. It has been so embarrassing that DHS and the U.S. Attorney's office has come up with a new policy," he said, testifying on the two-year rise in immigrant youths before the House Immigration Subcommittee.
Undocumented immigrants will no longer be given a "notice to appear" order, since apparently most simply ignore them. According to Judd, Border agents jokingly refer to the NTA letters as "notices to disappear."
He added that the the new protocol "makes mandatory the release, without an NTA, of any person arrested by the Border Patrol for being in the country illegally, as long as they do not have a previous felony arrest conviction and as long as they claim to have been continuously in the United States since January of 2014."
"The operative word in this policy is 'claim,'" Judd continued. "The policy does not require the person to prove they have been here, which is the same burden placed on them during deportation proceedings. Instead, it simply requires them to claim to have been here since January of 2014."
And even then, he noted, the agency has been told not to track the illegal immigrants. This raises a few obvious concerns, according to Judd.
"Not only do we release these individuals that by law are subject to removal proceedings, we do it without any means of tracking their whereabouts," he said. "Agents believe this exploitable policy was set in place because DHS was embarrassed at the sheer number of those who choose not to follow the law by showing up for their court appearances. In essence, we pull these persons out of the shadows and into the light just to release them right back to those same shadows from whence they came."
According to Judd, the new relaxed policy has already prompted thousands of immigrants to cross the border, and according to other testimony, among them are hundreds of criminal foot soldiers.
Judd concluded:
Immigration laws today appear to be mere suggestions. There are little or no consequences for breaking the laws, and that fact is well known in other countries. If government agencies like DHS or CBP are allowed to bypass Congress by legislating through policy, we might as well abolish our immigration laws altogether.
(H/T: Drudge)