NASHVILLE, Tenn. (AP) -- Donald Trump's plane was diverted to the Nashville International Airport after the control tower received a report that the plane was experiencing engine trouble.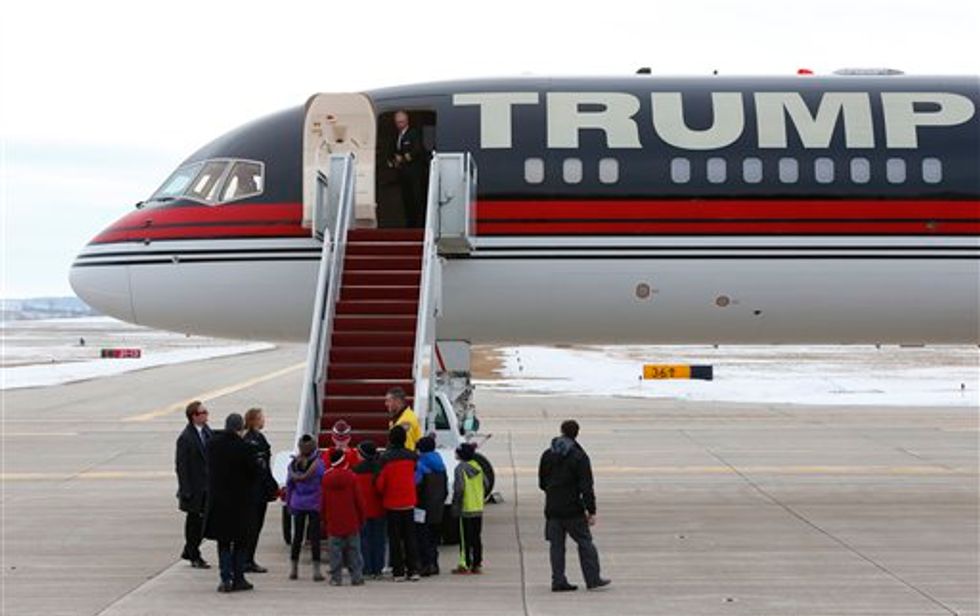 Children gather to tour the plane of Republican presidential candidate Donald Trump at a campaign event at Dubuque Regional Airport, Saturday, Jan. 30, 2016 in Dubuque, Iowa. (AP Photo/Paul Sancya)
News outlets report that the Republican presidential candidate made a brief stop in Tennessee on Wednesday afternoon as he and members of his campaign boarded a smaller aircraft to complete their trip from New York to Little Rock, Arkansas.
Federal Aviation Administration spokeswoman Arlene Salac says the FAA is investigating the incident. Officials haven't said how long Trump's Boeing 757 plane was on the ground.
Trump campaign spokeswoman Hope Hicks says the delay was caused by a "minor mechanical issue."