The Phoenix City Council voted 5-4 to cease including opening prayers during its meetings in the wake of the recent controversy surrounding the local Satanic Temple's bid to deliver a prayer on Feb. 17.
The trouble began when two members from Phoenix City's local Satanic Temple asked to be allowed to deliver the opening prayer during one of the council's meetings, the Arizona Republic reported. After the Satanic Temple members were placed in the prayer rotation for the Feb. 17 meeting, the deeply divided council's arguments for and against allowing them pray during the proceedings drew vast national attention.
On Wednesday, more than 100 people attended a council meeting, many of whom came to oppose the Satanic invocation, according to the Republic. The testimonies that followed went on for more than two hours as the council debated whether to reject the Satanic Temple's prayer bid while still accepting other religions or to ban opening prayers across the board. Ultimately, the council voted 5-4 to ban opening prayers entirely while instituting in their stead a "moment of silence."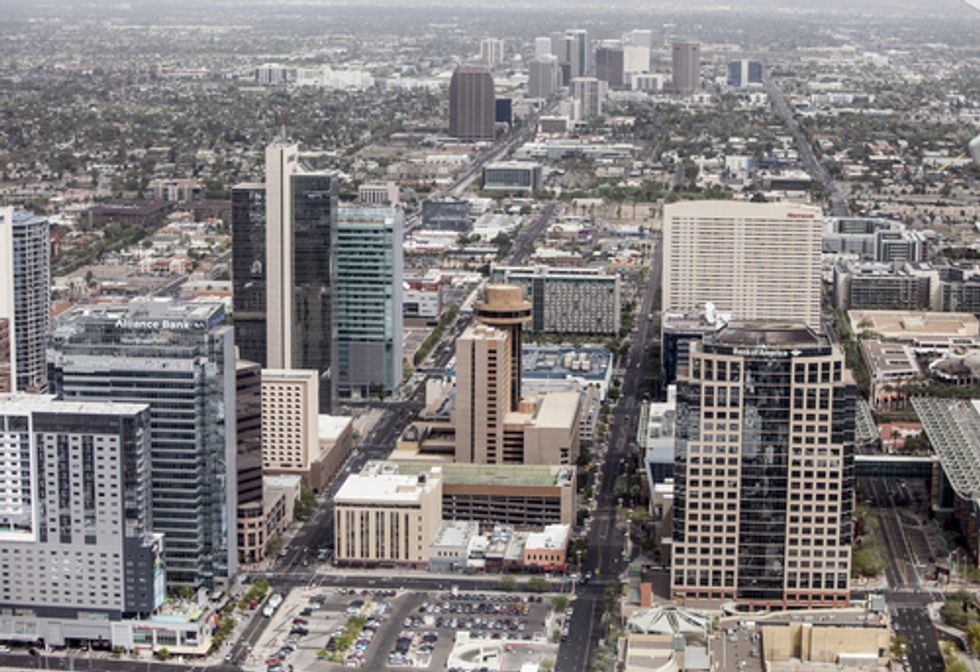 Photo credit: Shutterstock
"If they don't want to accept, constitutionally what must happen is that all voices must be taken down from the public forum," Stu de Haan, a Satanic Temple member who submitted the group's request, had said when the controversy first arose, according to the Arizona Republic. "It's basically all voices must be heard or none at all."
Many attendees ardently opposed the moment of silence.
"This is what that Satanist group wants," said Councilman Sal DiCiccio, adding that this decision was a "big win" for the Satanic Temple, according to the Arizona Republic. "A moment of silence is basically a banning of prayer. It's to agree to the Satanic goal to ban prayer."
"I am not for the silent prayer," Pastor Darlene Vasquez said while crying at the microphone, the Republic noted. "I want those who believe in the one true God to pray. It breaks my heart to hear what is going on."
But Mayor Greg Stanton, alongside four other council members, voted to institute the moment of silence in lieu of engaging in a lawsuit against the Satanic Temple members.
"The First Amendment to the Constitution is not ambiguous on this issue," Stanton said, the Arizona Republic reported. "Discriminating against faiths would violate the oath that all of us on this dais took. I personally take that very, very seriously."
—
Follow Kathryn Blackhurst (@kablackhurst) on Twitter