Former Lousiana Gov. Bobby Jindal endorsed Marco Rubio Friday evening.
Jindal, who dropped out of the 2016 race after failing to gain momentum, made the announcement on the Fox News Channel.
"I'm endorsing Marco Rubio to be our next president," he said, calling the Florida senator "a principled conservative."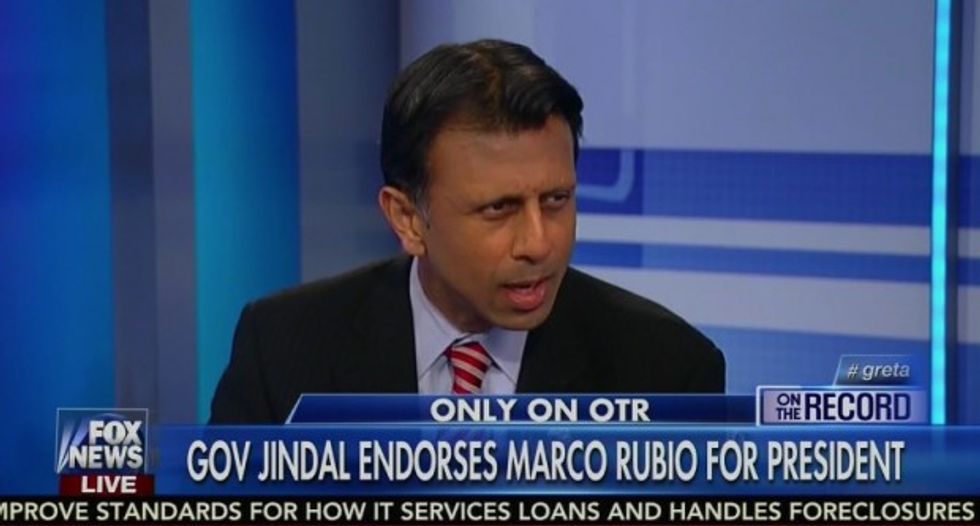 Image source: Screen grab
"He can unify the party," Jindal added. "He can win this election in November."
Rubio reacted, calling Jindal "one of the smartest people in American politics" and saying he was "incredibly excited" to have his endorsement.
The news comes days after former Pennsylvania Sen. Rick Santorum endorsed Rubio's candidacy. Rubio, who finished a strong third in the Iowa caucus, has seen a surge in his poll numbers in recent days.
—
Follow the author of this story on Twitter and Facebook: