Former Pennsylvania Sen. Rick Santorum suspended his campaign for president Wednesday and endorsed Florida Sen. Marco Rubio for the job.
Santorum made his announcement on Fox News after failing to perform well in Monday's Iowa caucus.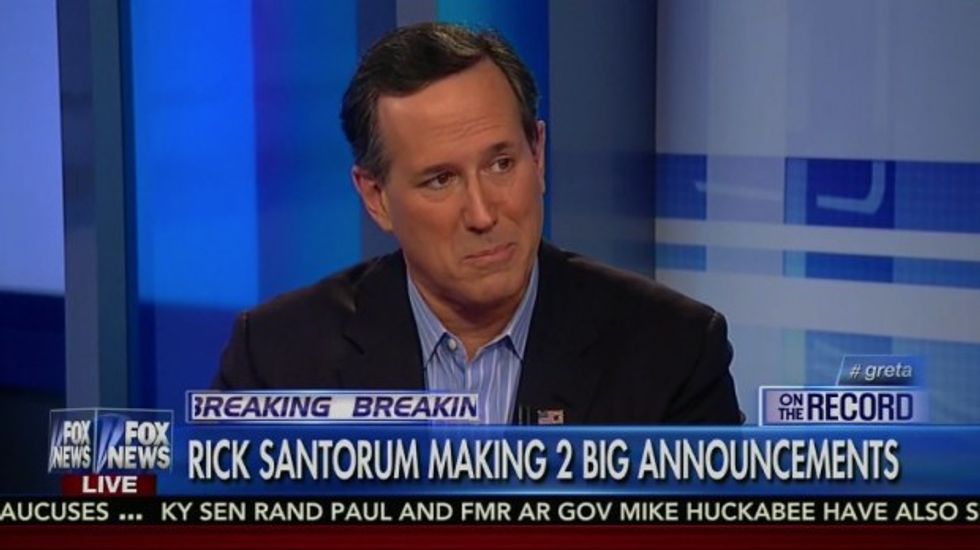 Image source: Screen grab
The former senator told host Greta Van Susteren he opted to endorse Rubio because of his family values and foreign policy experience.
"He's a born leader," Santorum added.
In a tweet Santorum said it was "just not our year" and encouraged his supporters to rally behind Rubio.
The announcement came the same day Kentucky Sen. Rand Paul announced he would suspend his campaign.
—
Follow the author of this story on Twitter and Facebook: