Former New Hampshire Gov. John Sununu has some tough words for Republican front-runner Donald Trump, just days before the New Hampshire primary.
"He's been a loser all his life," Sununu said in an interview with ABC News published Friday.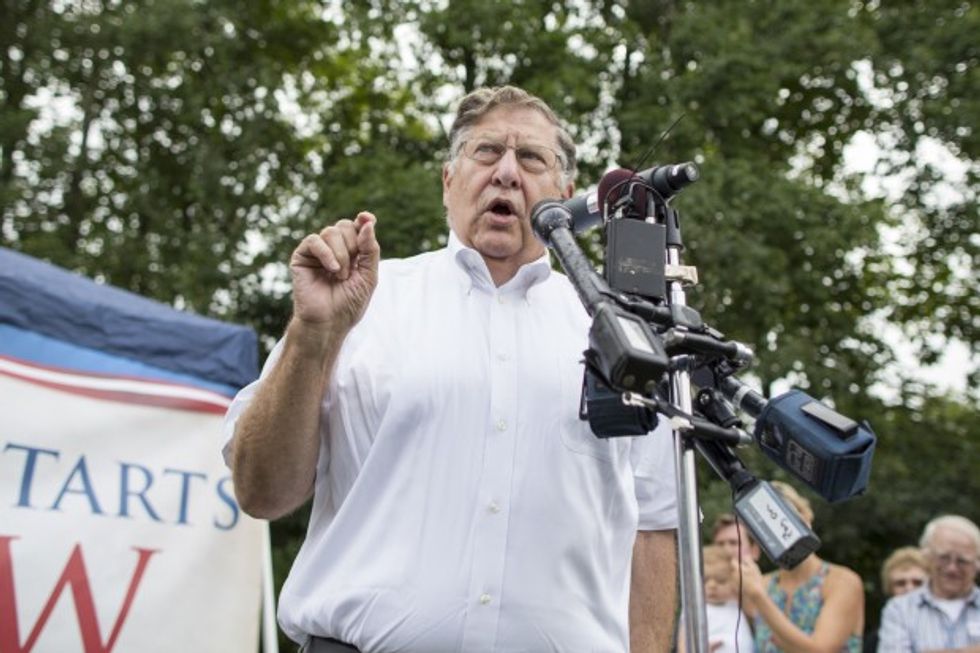 Former New Hampshire Gov. John H. Sununu (Getty Images/Scott Eisen)
Sununu was responding to an attack from Trump himself, who said on ABC's "Good Morning America" earlier in the week that Sununu was a "main loser" after GMA host George Stephanopoulos reminded Trump that Sununu was critical of his runner-up finish in the Iowa Republican caucuses.
"He's had four big bankruptcies. Trump Airlines went bankrupt, Trump Magazines shut down, Trump Steaks went out of business, and when he was the owner of New Jersey Generals, they also went out business," Sununu went on to say in his interview with ABC.
"This guy has a history of failure and losing," he added. "He's a perpetual loser."
However, Sununu, who was once the chief of staff to President George H.W. Bush, acknowledged the Manhattan mogul's appeal, citing angry voters nationwide.
Ahead of Tuesday's New Hampshire primary, which is the first in the nation, Trump leads his fellow Republican candidates by a wide margin, 16 points, according to the RealClearPolitics average.
—
Follow the author of this story on Twitter and Facebook:
[facebook //www.facebook.com/plugins/like.php?href=