PHILADELPHIA (AP) — A porn actress has dropped her $500,000 assault lawsuit against reality TV personality Josh Duggar amid evidence that her claims were fabricated.
Duggar's lawyer calls the accusations in Ashley Stamm-Northup's lawsuit "entirely fictitious."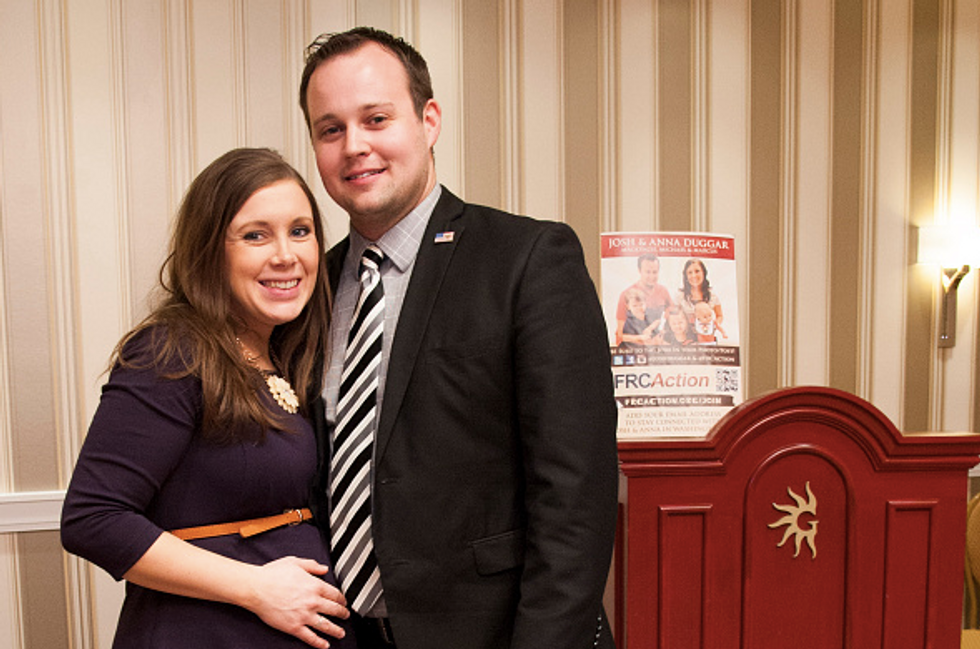 Anna Duggar and Josh Duggar at the 42nd annual Conservative Political Action Conference (CPAC) Feb. 28, 2015, at National Harbor, Maryland. (Kris Connor/Getty Images)
Stamm-Northup is a San Diego woman known as "Danica Dillon" in adult films. Her lawsuit claimed that she met Duggar while working at a Philadelphia strip club last spring and that Duggar assaulted her when they went to a hotel to have sex.
Evidence shows Duggar wasn't in Philadelphia at the time.
His family's wholesome reality TV show, "19 Kids and Counting," was pulled from the TLC network in May over revelations that he had molested four sisters and a baby sitter.
He has apologized for having a pornography addiction and for cheating on his wife.