A New Jersey law is preventing some retired police officers from applying for and receiving a concealed carry permit. The law in question excludes retired public university police officers from its provisions, according to a report that was published last week.
New Jersey statute 2C:39-6 (I) lists only federal, state, county or municipal officers, sheriff's officers, corrections officers, park police and county prosecutor investigators as eligible for a concealed carry permit, the Newark Star-Ledger reported. Although the law makes provisions specifically for any retired former "full-time member of a state law enforcement agency" to apply for and receive a permit, it remains unclear whether or not former public university police officers qualify under these provisions.
"There seems to be discrepancy in whether [state] university police are viewed as working for a state agency," attorney Thomas Roughneen told the Newark Star-Ledger.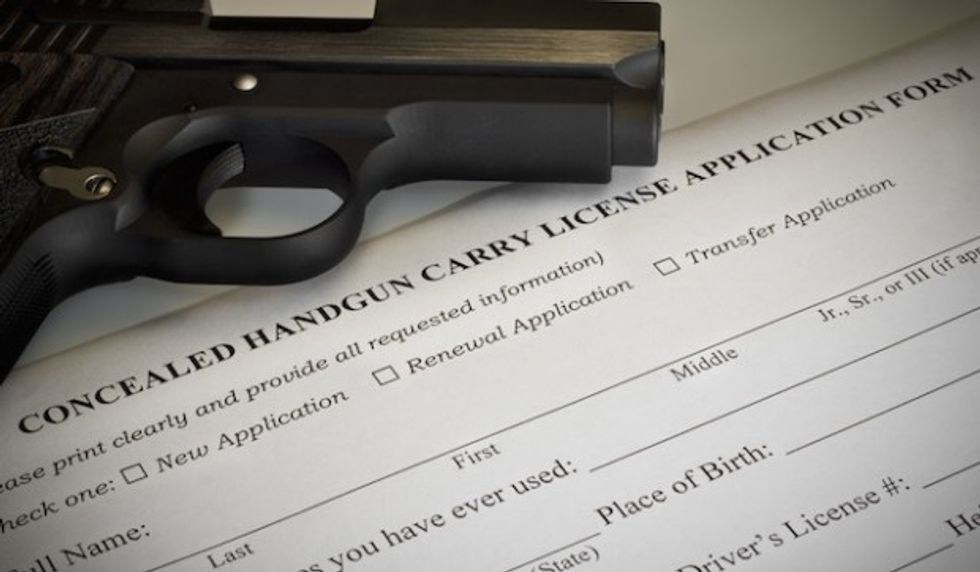 Photo credit: Shutterstock
Roughneen represents two former University of Medicine and Dentistry of New Jersey police sergeants, John Kotchkowski and Robert Dunsmuir, both of whom are retired and were denied concealed carry permits, according to Fox News. Last month, a judge denied Kotchkowski a permit on appeal, although Dunsmuir's appeal is set to be heard next month.
"It's made me feel like my whole career was a sham, like they're saying I wasn't a real cop," Kotchkowski told the the Star-Ledger.
Both Kotchkowski, 55, and Dunsmuir, 48, insist that they worked as officers for a state agency and thus hold the right to apply for concealed carry permits and receive them, Fox News noted. But because the New Jersey law's wording is not as clear as it could be, the New Jersey State Police, which oversees the permit process, is not convinced.
"How are UMDNJ police not a state law enforcement agency?" Roughneen told the Star-Ledger. "By that logic, that makes the entire Rutgers police force — which is one of the largest in the state — ineligible. And that flies in the face of the intent of the law, which is to increase public safety."
The New Jersey law was enacted in 1997 following the murder of a police chief who had attempted to thwart a Newark carjacking of an elderly couple, Fox News noted. Kotchkowski was one of the officers involved in the killers's pursuit.
"Carjackings. Armed robberies. Domestics," Kotchkowski told the the Star-Ledger. "We did everything city cops did."
—
Follow Kathryn Blackhurst (@kablackhurst) on Twitter
—
Front-page image via Shutterstock