Notorious drug lord Joaquin "El Chapo" Guzman is willing to plead guilty to drug charges with just one important condition — he does not want to go to a "maximum-security prison" in the U.S.
Guzman's demand was expressed through his lawyer last week during an interview with Univision. The drug kingpin was recaptured in January after he escaped from a Mexican maximum-security prison for the second time.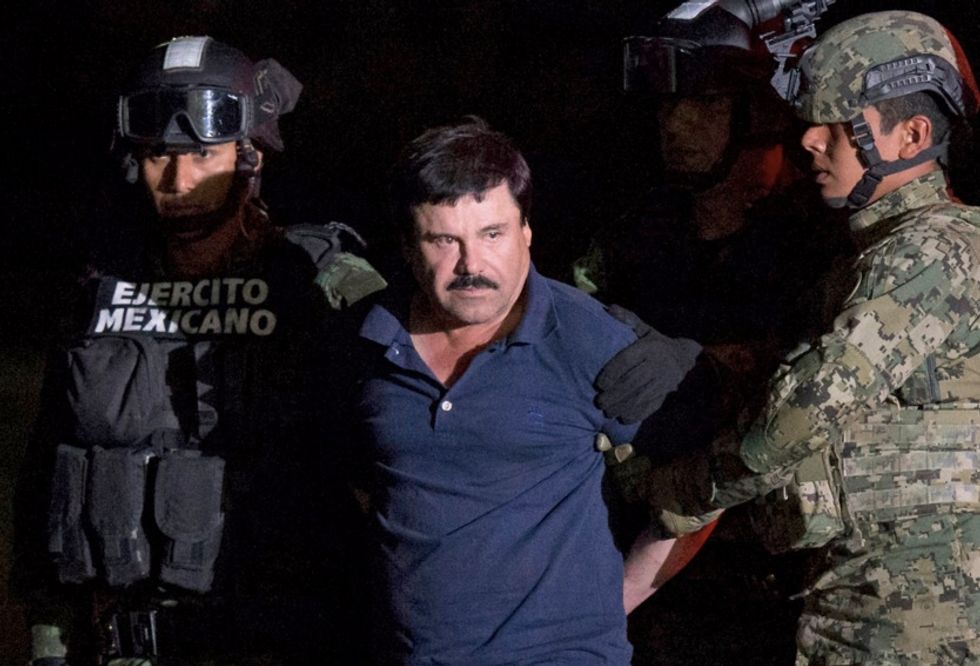 Mexican drug lord Joaquin "El Chapo" Guzman (AP Photo/Rebecca Blackwell)
Guzman "suggested to me the possible option of reaching an agreement with the United States government to consent to the extradition," Jose Refugio Rodriguez told the Spanish-language Univision, adding that Guzman would be "willing to accept his culpability for the charges [that] the United States seeks."
As Yahoo Finance noted, the on-camera interview was the first time Rodriguez had appeared on television in his 36 years as a litigator. 
"[We would ask for] favorable conditions in order to face legal proceedings in the United States ... Like? That he doesn't arrive at a maximum-security prison ... and [that he gets there] after the penalty is negotiated," Rodriguez said.
Rodriguez continued to express that in order for his client to "renounce [his] right to a defense in Mexico," he would want not to be "held in a maximum-security prison where he would not have contact with other inmates or where he would not see the light of the sun for more than an hour a day."
He also said that Guzman "would not be on his knees" while talking with U.S. prosecutors because he "has many resources to combat extradition."
(H/T: Yahoo Finance)