Emily Ratajkowski is feeling the Bern — and you just might too after seeing her model the candidate's sweater while campaigning for him in New Hampshire.
The actress and Sports Illustrated swimsuit model took a break from the campaign trail Monday to post a photo of herself donning a custom "Bernie" sweater in the freezing cold.
I'm happy to b in NH w/ @berniesanders & to speak at the rally tonight! I will be on approx 5:50 #votetogetherpic.twitter.com/7s9JDXSfxC

— Emily Ratajkowski (@emrata) February 8, 2016
Ratajkowski joined the Democratic socialist to stump for him at rallies one day before the all-important New Hampshire primary.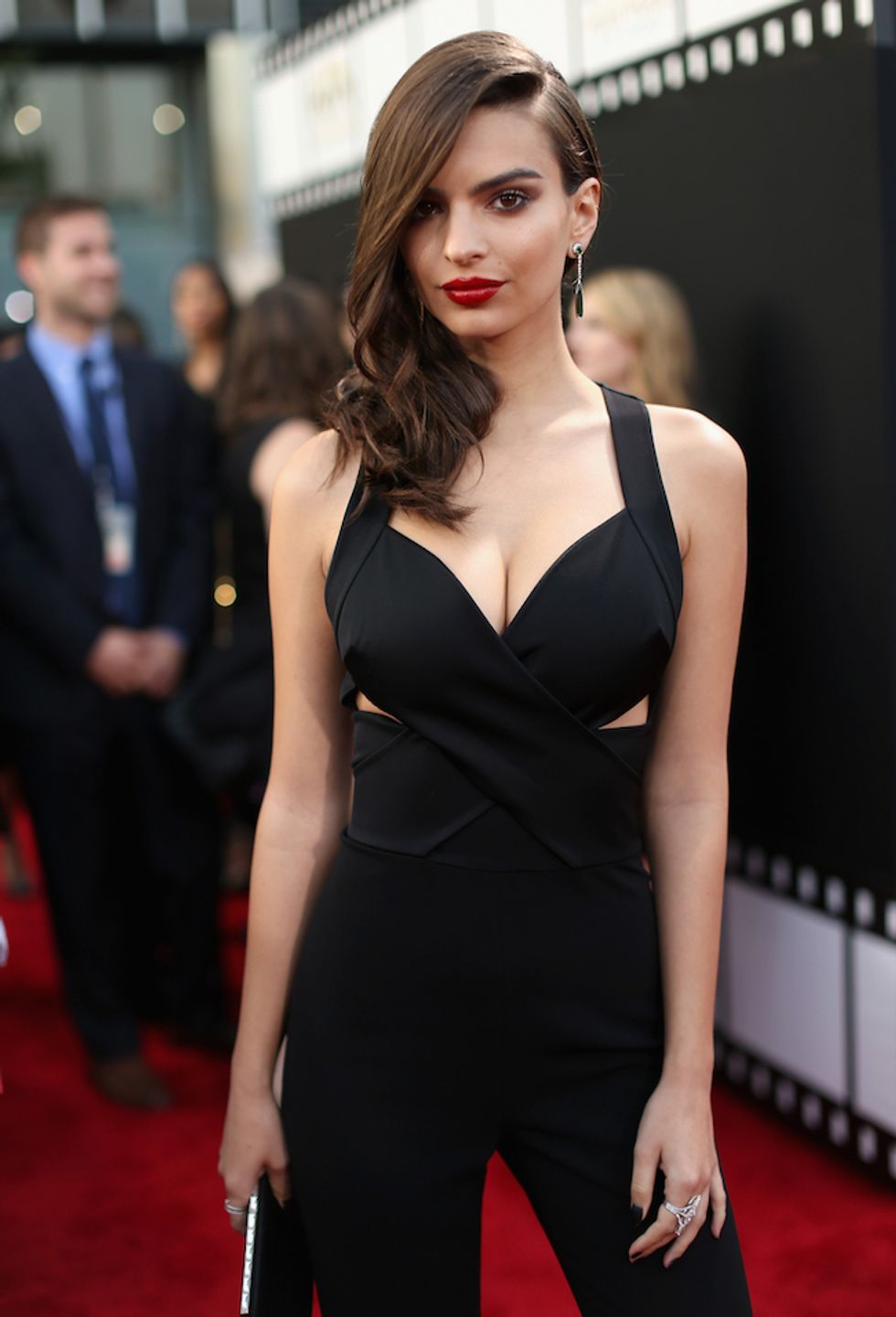 VALERIE MACON/AFP/Getty Images
On the stump, the 24-year-old took a shot at feminist icon Gloria Steinem who said recently that women supporting Sanders were only attending his events to meet "boys."
"So I am a young woman and um, well, just to make one thing clear: I'm here because I support Bernie Sanders... I'm not here for the boys," Ratajkowski said.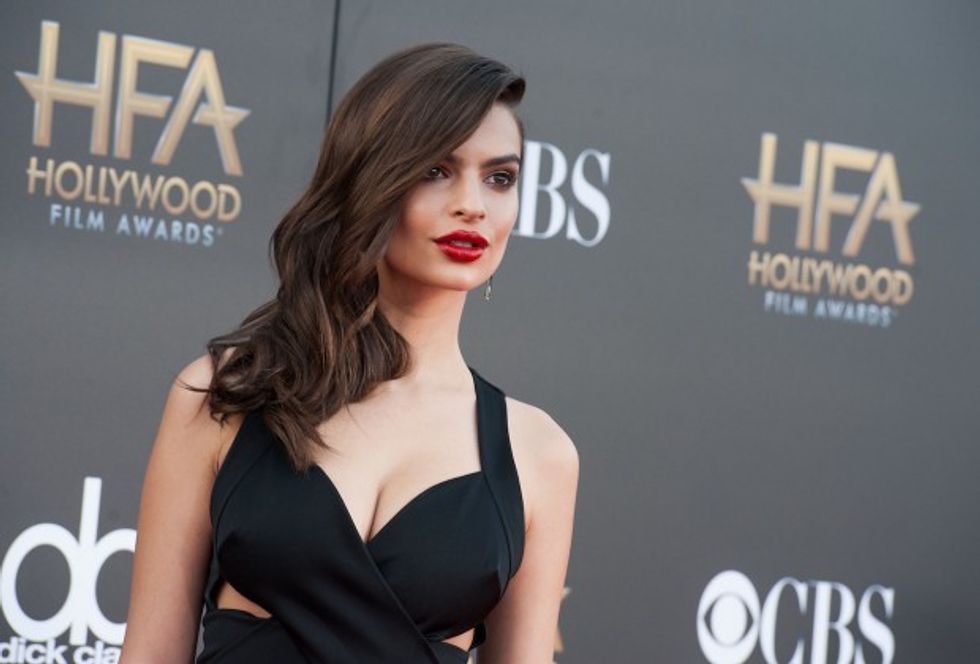 VALERIE MACON/AFP/Getty Images
The supermodel said she would like to see a woman president, but added, "I want my first female president to be more than a symbol, I want her to have politics that can revolutionize."
"Bernie Sanders is offering the ACTION we desperately need. His economic solution will provide for those who suffer from the oppression of a broken system, including women," Ratajkowski said.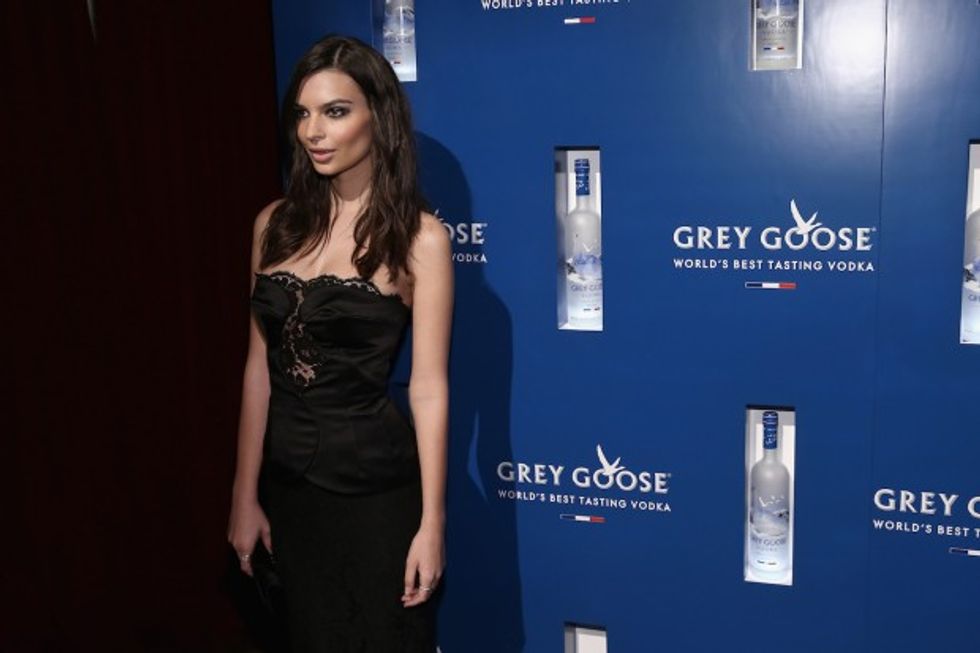 Neilson Barnard/Getty Images for GREY GOOSE
Ratajkowski is not new to the political scene.
Last year, she recorded videos for Planned Parenthood, saying the issue of women's health was "very near and dear to my heart."
—
Follow the author of this story on Twitter and Facebook: