The first votes of the 2016 race have officially been cast.
Three small towns in New Hampshire — Dixville Notch, Millsfield and Hart's Location — voted at midnight to kick off Tuesday's primary.
Donald Trump, Ted Cruz and John Kasich were the early winners on the Republican side, each receiving a total of nine votes across the three towns. On the other side of the aisle, Bernie Sanders won handily, defeating Hillary Clinton with a vote count of 17 to nine.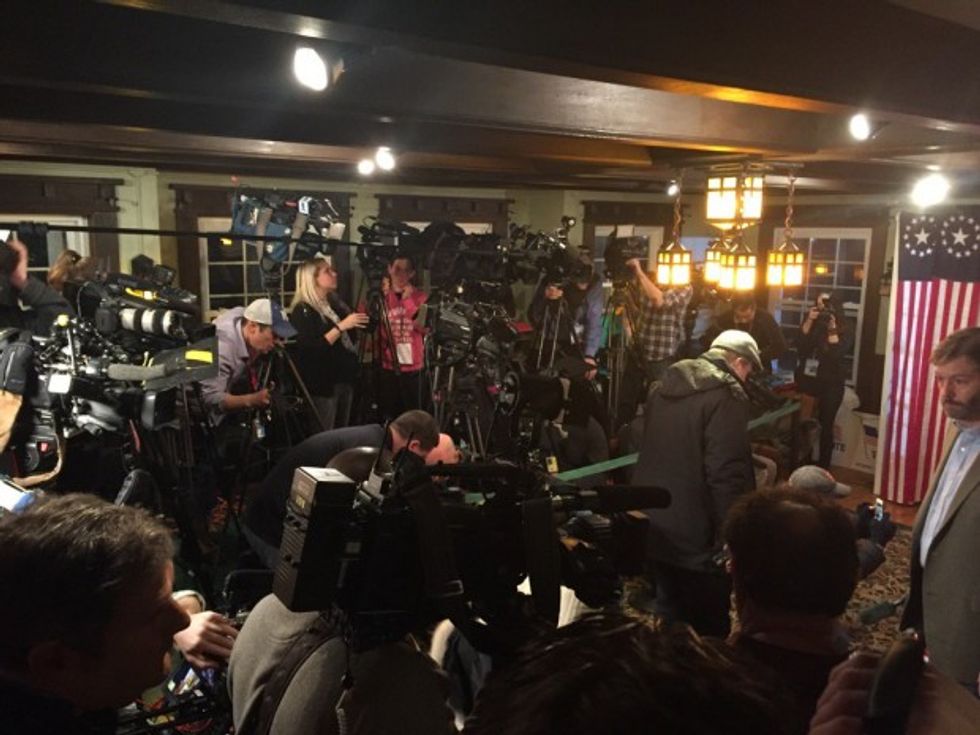 Image source: Twitter user @katemckenna8
Here's how things broke down across the three towns.
In Dixville Notch, a town of 12, according to the 2010 census, three votes were cast for Kasich and two for Trump.
Sanders received all four on the Democratic side, with Clinton failing to earn one vote.
Dixville is first. R Kasich 3 Bush Rubio Trump 2 Christie D Clinton Sanders 4 Squares will start lighting up soon. #NHPrimary #DDHQ

— Decision Desk HQ (@Decision Desk HQ) 1454994268.0
Cruz won handily, however, in Millsfield, walking away with nine votes. Trump came in second with three, leaving Marco Rubio, John Kasich, Jeb Bush, Chris Christie, Carly Fiorina and Rand Paul (even though he dropped out) with one vote each.
Millsfield #NH Republican results #FITN https://t.co/OmW8vW9qEi

— Paul Hayes (@Paul Hayes) 1454996262.0
Clinton, meanwhile, won Millsfield with two votes.
Hart's Location was the last of the three towns to report its results.
Kasich took home five votes, Trump four, Christie two and Rubio, Carson and Bush one. 12 votes were cast for Sanders, seven for Clinton and two for Mark Stewart Greenstein (a man who called himself an "IED — increasingly embarrassed Democrat).
Most voting locations in New Hampshire are set to open early Tuesday morning and remain open until 7:00 p.m. ET.
—
Follow the author of this story on Twitter and Facebook: