A pizza delivery man in Bladensburg, Maryland, recorded video of a police officer pulling him over last month. Christopher Jeffries, 25, claimed police used excessive force in pulling out a gun during a routine traffic stop.
The video Jeffries recorded on his cell phone shows the troubling exchange between the 25-year-old and the officer.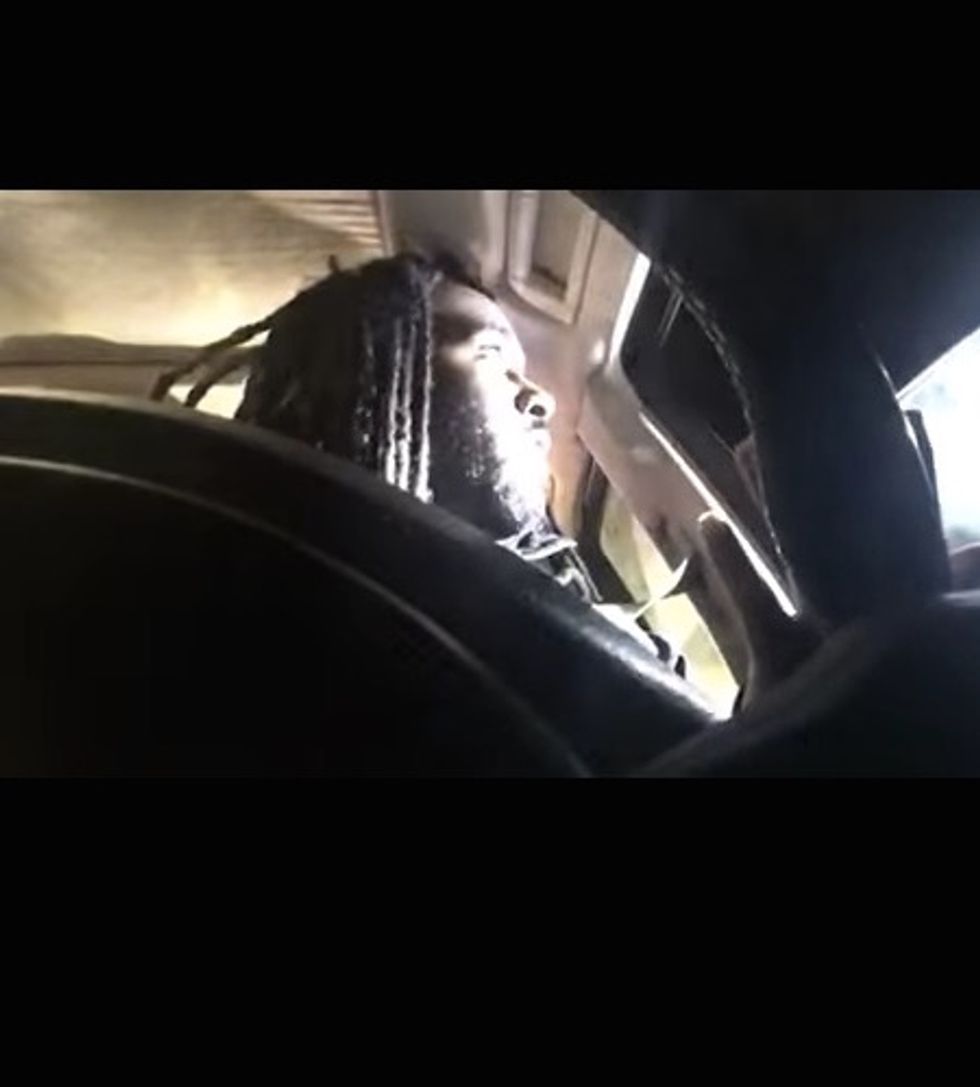 Christopher Jeffries, 25, during a Jan. 17 traffic stop, which he recorded on his phone. (Image source: YouTube)
"Sir, are you about to kill me right now?" the video shows Jeffries asking the officer.
Jeffries was on his way to deliver a pizza when the officer pulled him shortly after 11 p.m. on a Saturday night. "I felt like I was living the last seconds of my life when the man walked out of his car," Jeffries told WTTG-TV.
But police had a different story of how the altercation began.
Bladensburg law enforcement told WTTG that the clip Jeffries recorded shows only the tail end of a much longer ordeal. Police claimed Jeffries was driving erratically and nearly struck another driver while making an abrupt left turn. He also ignored the officer when he initially attempted to make a traffic stop, police said.
Police also claimed Jeffries was uncooperative in providing his license and registration and refusing to roll down his window all the way. But according to Jeffries, those allegations are not justification for pulling out a gun.
"Seeing that gun just on my side mirror was like a startling, frightening moment of like, 'This could be it,' given the atmosphere and the time that we are in," Jeffries said.
Former police officer turned attorney Camara Mintz spoke with WTTG about the incident. "The only thing that I think he did wrong, and this is just a technical thing I think, is he refused to get out of the car," Mintz said. "Officers can order you outside of the car during a traffic stop almost for any reason."
What about Jeffries not rolling down his window?
"There is no law that specifically says you have to roll your window down to a certain height or roll it all the way down," Mintz, a former Fairfax County police officer and current Charles County prosecutor, said.
Jeffries said that he was cooperative in pulling over, but it took little longer to find a safe spot as he was driving down the main roadway in Bladensburg.
"Basically he was looking for a safe place to pull over and apparently he didn't pull over fast enough for the officer," Jeffries' attorney, J. Wyndal Gordon said. "The officer gets out of the car with his gun drawn and points it in his face."
"This was completely disgraceful that this Bladensburg police officer would have his gun drawn on a routine traffic stop," Gordon Added. "He had his driver's license, he had is information and the information that he didn't have — write him a ticket."
Jeffries is in the process of suing the officer for civil rights violations.
Bladensburg Police Chief Charles Owens sent WTTG a statement, claiming that it was Jeffries who escalated the incident into something much worse:
Given the limits of a YouTube video captured by the driver's cell phone, the driver is shown to be defiant to lawful orders to give the officer his driver's license and registration card. The driver continued his defiance by refusing to roll-down his window to communicate with the officer, thus escalating the incident.
(H/T: WTTG-TV)