While moderating the Democratic presidential debate Thursday night, journalist Gwen Ifill took a bit of left turn.
She said that whenever there's a discussion about race in America, it has to do with "peole of color."
But that wasn't on Ifill's agenda this time: "I want to talk to you about white people," she said.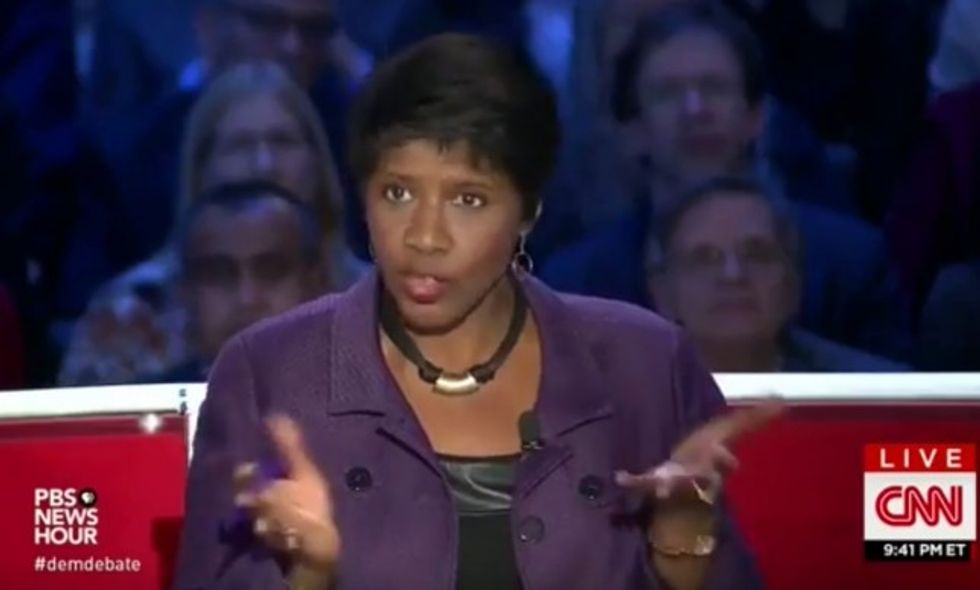 Image source: YouTube
"White people?" Sen. Bernie Sanders quipped with mock indignation, triggering laughter from the crowd.
"I know," Ifill replied, getting the joke, before posing her first question to former Secretary of State Hillary Clinton.
"If working-class white Americans are about to be outnumbered, are already underemployed in many cases, and one study found they are dying sooner, don't they have a reason to be resentful, Secretary Clinton?" Ifill asked.
Clinton replied said she's concerned about problems in many white communities — particularly where people have only a high school education or less — such as addiction and earlier deaths. She added that "if you look at the numbers, there are actually as many if not more white communities that are truly being left behind and left out."
(H/T: Mediaite)