Carrier Air Conditioner has announced that it plans to move at least 1,400 jobs from the U.S. to Mexico – and one employee captured his colleagues' reaction on video.
In a video uploaded to YouTube on Thursday, a company representative at a production facility in Indianapolis is speaking in front of a large group of employees when he shares the news: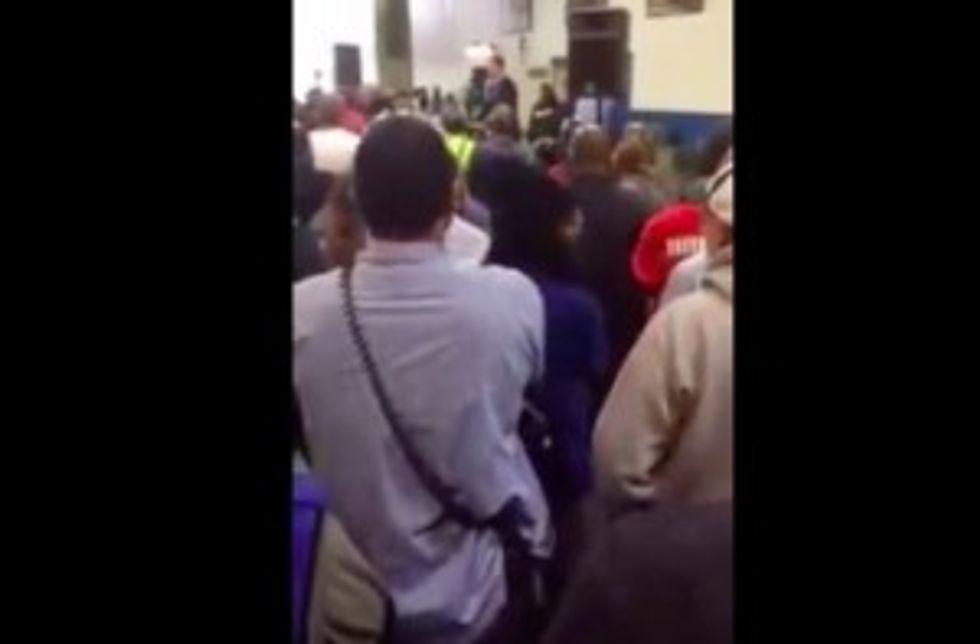 Image source: YouTube
"The best way to stay competitive and protect the business longterm is to move production from our facility in Indianapolis to Monterrey, Mexico," the representative says as the employees begin booing and shouting.
The representative goes on to share details that the company doesn't intend to fully close the facility's doors until mid-2017, and encourages employees to "remain committed to manufacturing the same high quality products" until then.
"Yeah, f*** you!" one person shouts back.
Later, another one says, "How long will it take before people start tearing sh*t up?"
The representative then tells employees how "extremely difficult" a decision this was to make.
"It was made most difficult because I understand it will have an impact on all of you, your families, and the community," he said.
Watch the clip below:
(Warning – strong language)
(H/T: Mediaite)
–