The Family Policy Institute of Washington released a video Sunday entitled "Truth is Compassion," in which interviewer Caleb Bonham asked Seattle residents if there are any limits to the way someone can self-identify.
Bonham began each interview by mentioning Paul Wolscht, a 52-year-old Canadian man who, after having seven children, asserted that he identifies as a 6-year-old girl.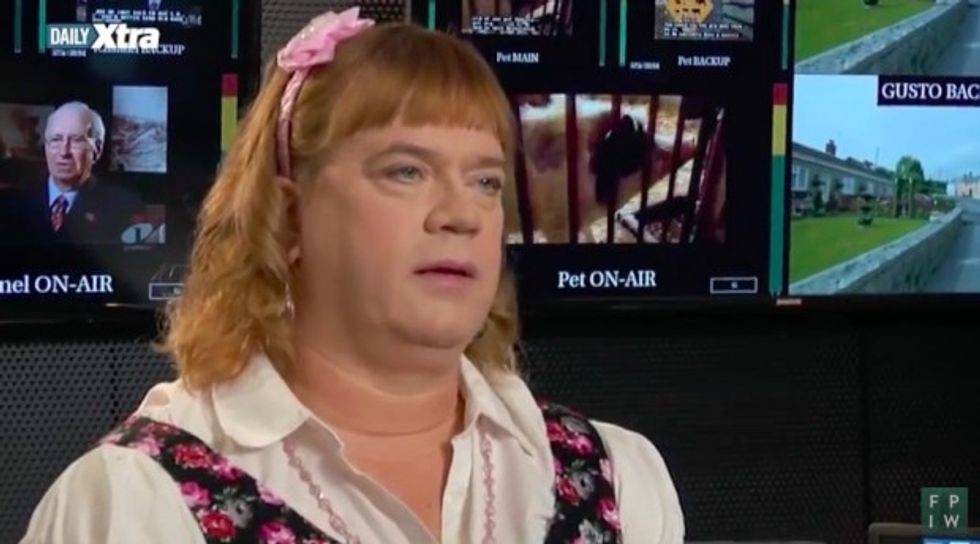 Paul Wolscht, 52, after having seven children decided that he would live life as a 6-year-old girl. (Image source: YouTube/FPIW)
The general consensus from Seattleites on the street seemed to be one of mild puzzlement but overall approval.
One man noted that Wolscht's story was "interesting" but stopped short of making any sort of judgment call on his decision to identify as a female first-grader.
"I've never actually heard of someone identifying as a different age," a woman said.
"I guess I shouldn't, you know, judge…everyone has their own identity and stuff," another man said.
The video includes a clip from a TV interview with Wolscht, during which the 52-year-old discussed his decision to leave his wife and children to lead a more "liberating" life and not have to "think about adult stuff."
The goal of the video is to challenge people to view themselves and others "in a way that conforms to reality." The message is clear: "The real problem is that people don't want to deal with reality."
"The left is now aggressively pushing protected class status based on what someone says they are irrespective of reality," FPIW's executive director, Joseph Beckholm told TheBlaze. "People should be free to 'identify' as something if they want to, but no one should have the power of government to be able to force someone else to agree with you."
"Everyone wants to be compassionate. But before we start down the path of giving people protecting class status based on what they say they are, we need to think about where that road could lead," Beckholm added. "We hope this video helps to do that."
Watch: