Republican presidential hopeful former Florida Gov. Jeb Bush tweeted Tuesday an image of his handgun along with the simple one-word caption, "America." The response was swift and strong.
America. pic.twitter.com/TeduJkwQF3

— Jeb Bush (@JebBush) February 16, 2016
Moments after the GOP candidate published the gun shot, NSA whistleblower Edward Snowden responded, telling Bush, "Delete your account."
Delete your account. https://t.co/UT19AT3Qyg

— Edward Snowden (@Snowden) February 16, 2016
From there, the criticism continued to grow as Twitter users mocked Bush's post, citing other American stereotypes and even making political arguments for gun control. Rapper Kanye West made his way into the controversy, too.
America. pic.twitter.com/MorPudzfSl

— Jerry White (@BostonJerry) February 16, 2016
.@JebBush pic.twitter.com/vnvm422Fqn

— Danny O'Dwyer (@dannyodwyer) February 16, 2016
i dont know why we're doing this but

America pic.twitter.com/KMR4MnW5lS

— Holly Green (@winnersusedrugs) February 16, 2016
America pic.twitter.com/mwOS6XJdca

— Ken Jennings (@KenJennings) February 16, 2016
America. pic.twitter.com/AJwfz2Y0Fz

— daveweigel (@daveweigel) February 16, 2016
America. pic.twitter.com/D0zPPFK2at

— jimgeraghty (@jimgeraghty) February 16, 2016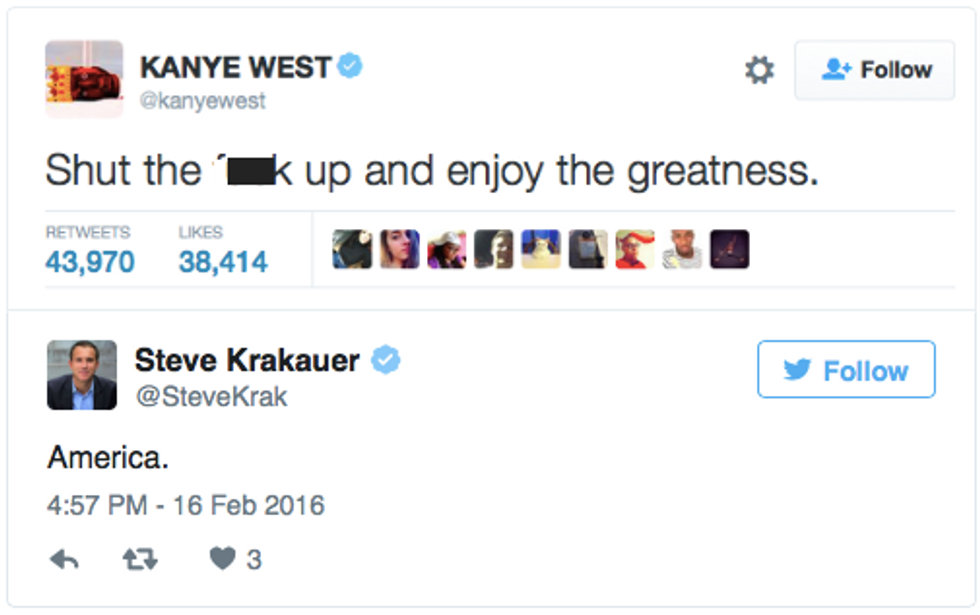 —
Follow the author of this story on Twitter: