A conservative watchdog group is asking congressional Republicans to investigate whether State Department staff used email addresses associated with Hillary Clinton's 2008 campaign to conduct government business.
The nonprofit group Cause of Action sent a letter to Sen. Chuck Grassley (Iowa) and Rep. Jason Chaffetz (Utah) Thursday, asking the Republican members to look into what could be a new development in the ongoing Clinton email saga.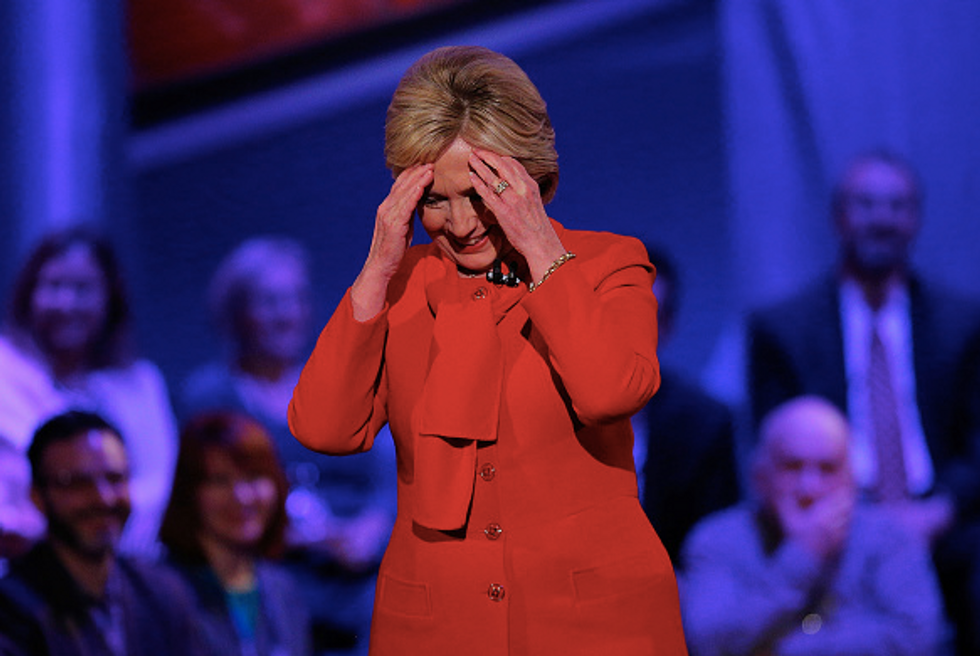 Justin Sullivan/Getty Images
"We have learned that some of Mrs. Clinton's aides and ex-campaign staffers from her 2008 bid for the Democratic nomination for president, who followed her to the United States Department of State ... continued to use communication devices and email accounts associated with Mrs. Clinton's presidential campaign committee during their subsequent employment at the State Department," the letter states.
"Former campaign staff used these campaign devices and email accounts to communicate on official channels and co-mingle agency records with their personal communications," it continues.
While representing the Daily Caller in a Freedom of Information Act lawsuit against the State Department, Cause of Action discovered an email from top Clinton aide Cheryl Mills to State Department employee Bryan Pagliano. However, the email address associated with Pagliano's name was not on the State Department or Clintonemail.com domains, but on the HillaryClinton.com domain, which is the domain Clinton's 2008 presidential campaign used.
On March 20, 2010, Mills sent an email to Pagliano at "bpagliano@hillaryclinton.com," indicating that she had lost her BlackBerry phone and asking if AT&T could track it using GPS.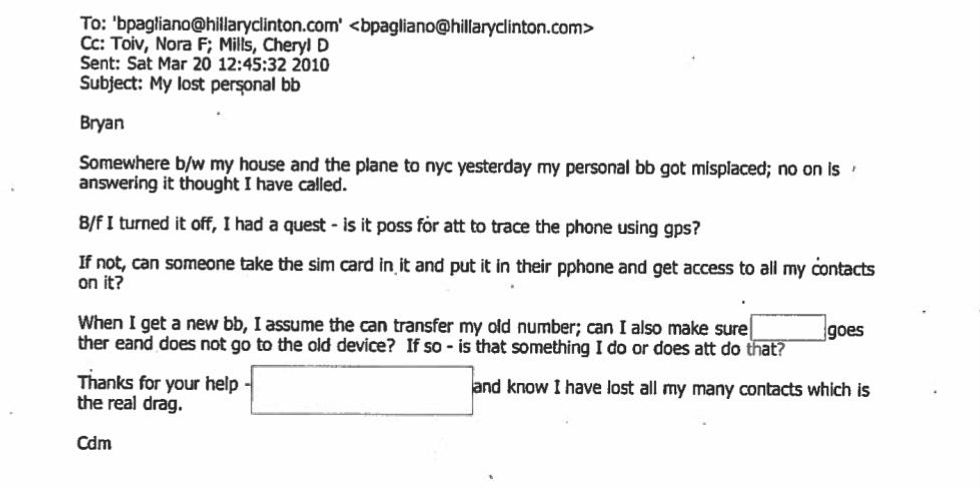 Image source: Cause of Action
In a later email, Mills clarified the misplaced BlackBerry was a "personal" phone she used during the campaign.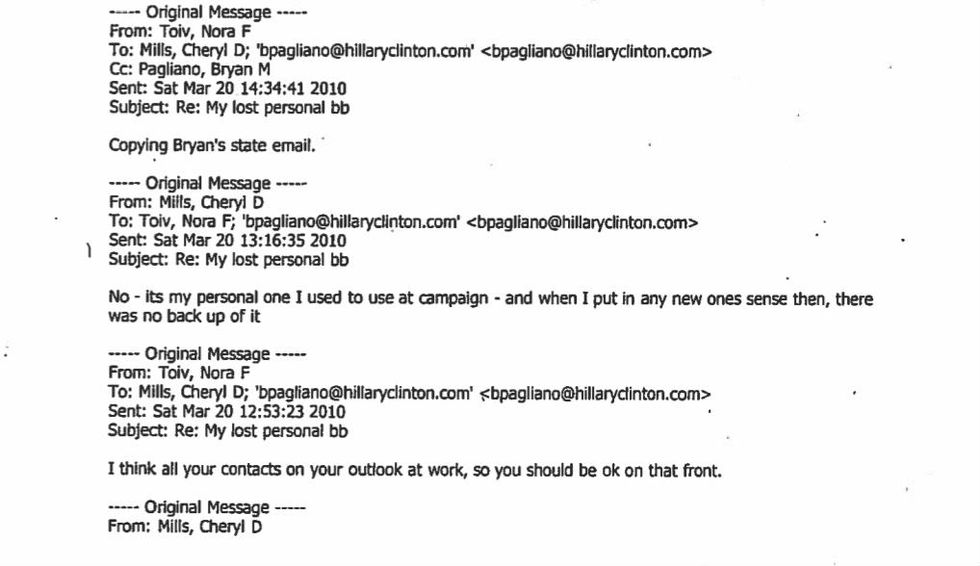 Image source: Cause of Action
Nora Toiv, who was copied on Mills' initial email to Pagliano, replied hours later to indicate she was "copying Bryan's [Pagliano] state email.
(H/T: The Hill)