In a recent editorial regarding the future of the Supreme Court following the death of Justice Antonin Scalia, the New York Times editorial board lamented that the party in control of the Senate would deny a president of the opposite party his choice of Supreme Court nominees.
"Rather it was the Senate's customary acknowledgment — at least until recently — that the president had fulfilled his constitutional duty and selected a clearly qualified person for the post," the Times wrote Sunday. "Thirty years later, and within hours of the news that Justice Scalia had died, Senate Republicans, led by Majority Leader Mitch McConnell of Kentucky, rejected that practice outright."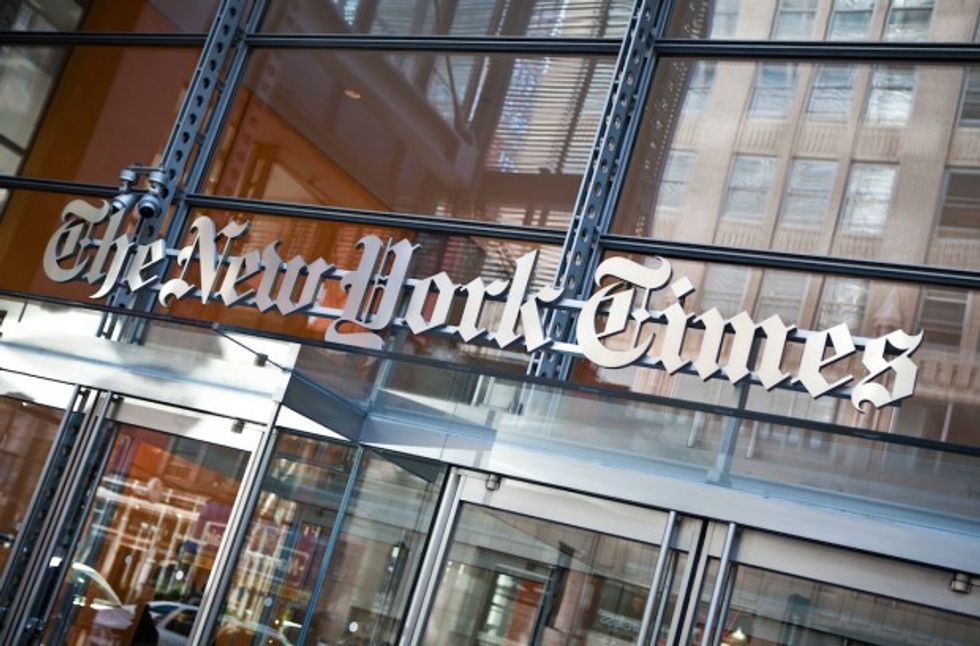 Ramin Talaie/Getty Images
"It would not matter if President Obama nominated the ghost of Ronald Reagan himself, they appeared to suggest — there will be no confirmation hearings until Mr. Obama has packed his bags and moved out of the White House," the editorial board added.
Allowing split 4-4 decisions, according to the Times, would "perpetuate harm for great numbers of people," including "women who have been grievously hurt by proliferating abortion restrictions at the state level" and "law-abiding immigrants Mr. Obama has tried to protect from deportation by reforming enforcement policies."
"Senators are free to vote yes or no on any nominee. But not to vote at all is an enormous insult and grave disservice to millions of Americans awaiting justice," they concluded.
However, this wasn't always the Times' position.
NYT editors in 1987...they hold opposite view today, under same circumstances (except now it's an election year): https://t.co/ip7NvXrARq

— Guy Benson (@Guy Benson)1455678634.0
In an Oct. 5, 1987, editorial opposing President Ronald Reagan's nomination of Robert Bork to the high court, the Times' editorial board made a very different argument, contending that the party in control of the Senate has "every right to resist" a president's Supreme Court nominees:
The President's supporters insist vehemently that, having won the 1984 election, he has every right to try to change the Court's direction. Yes, but the Democrats won the 1986 election, regaining control of the Senate, and they have every right to resist. This is not the same Senate that confirmed William Rehnquist as Chief Justice and Antonin Scalia as an associate justice last year.
"The division of power thus makes moderates of both parties decisive. Against this change in political reality, for Mr. Reagan to nominate Robert Bork was to stick a thumb in moderates' eyes," they added. "The Senate need not and should not endorse views so alien to the Supreme Court's honored role as definer and defender of constitutional liberties."