Florida Sen. Marco Rubio has reportedly secured South Carolina's most coveted endorsement — Gov. Nikki Haley is planning to throw her weight behind the 2016 hopeful Wednesday night.
South Carolina newspaper The State reported Wednesday afternoon that the conservative governor of the early primary state will endorse Rubio at a rally in Chapin.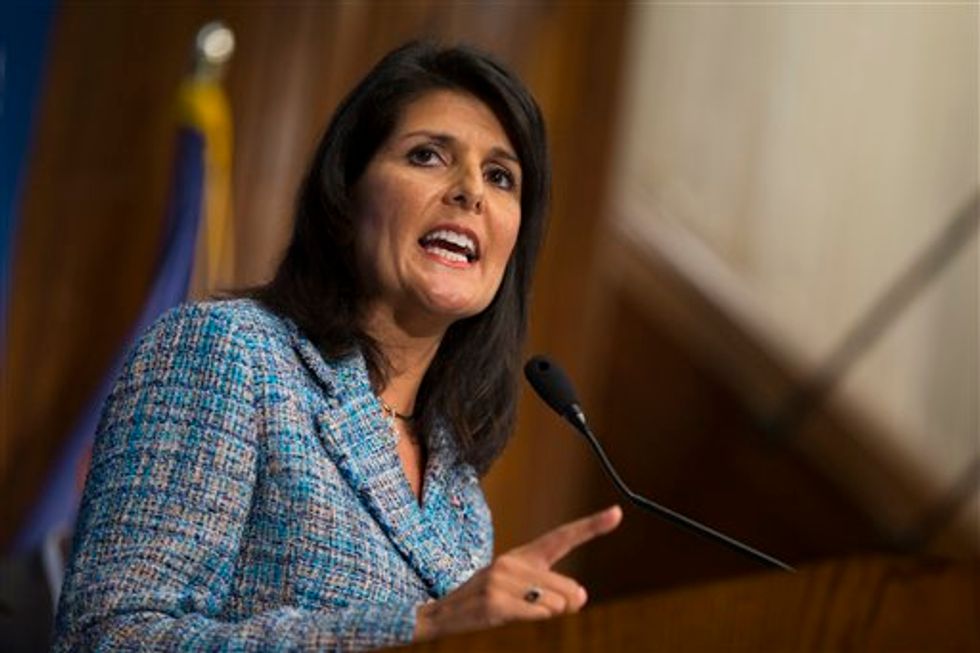 Gov. Nikki Haley (R-S.C.) delivers a speech in September 2015. (AP/Evan Vucci)
Haley, who is popular with South Carolina GOPers and is often floated as a possible vice presidential candidate, had previously said that she planned to endorse someone besides Republican front-runner Donald Trump.
Rubio is coming off a disappointing fifth-place finish in New Hampshire following a better-than-expected Iowa showing. In South Carolina, he and Texas Sen. Ted Cruz have been battling it out to emerge as the main alternative to Trump.
—
Follow the author of this story on Twitter and Facebook:
[facebook //www.facebook.com/plugins/like.php?href=