Professional wrestlers Joey Ryan and Laura James entered the ring in a match against each other Saturday night in San Diego as boyfriend and girlfriend — and left it with a more, shall we say, official status.
In the middle of the action when James' back was turned, Ryan crawled to corner, grabbed a microphone that was passed to him — along with another critical object from under a towel — turned around, got down on one knee and began speaking.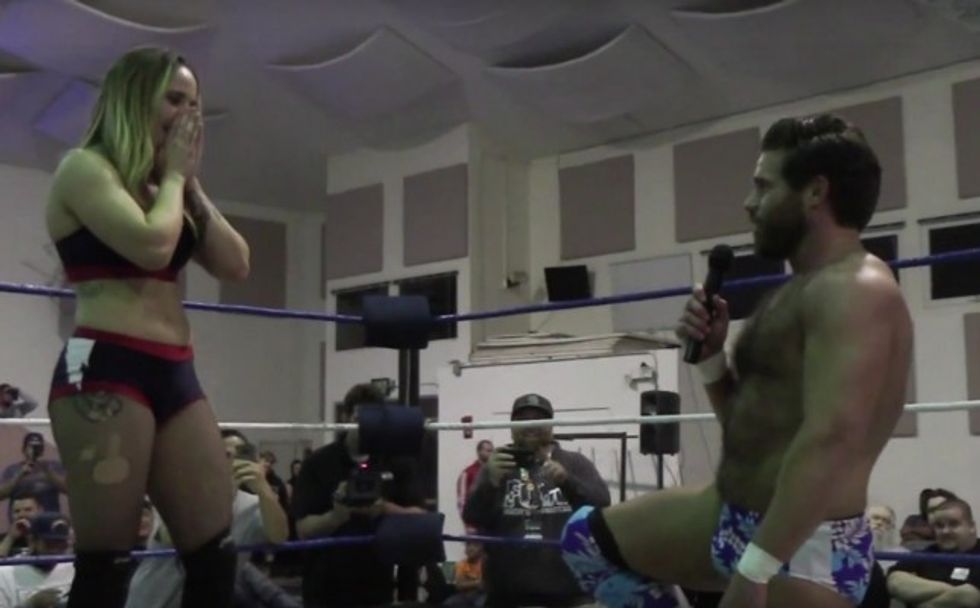 Image source: YouTube
"We've been talking about this so much that I feel like this was the only way to surprise you," Ryan said as James began covering her face with her hands and the crowd noise increased.
Holding out a ring, Ryan asked, "Will you marry me?"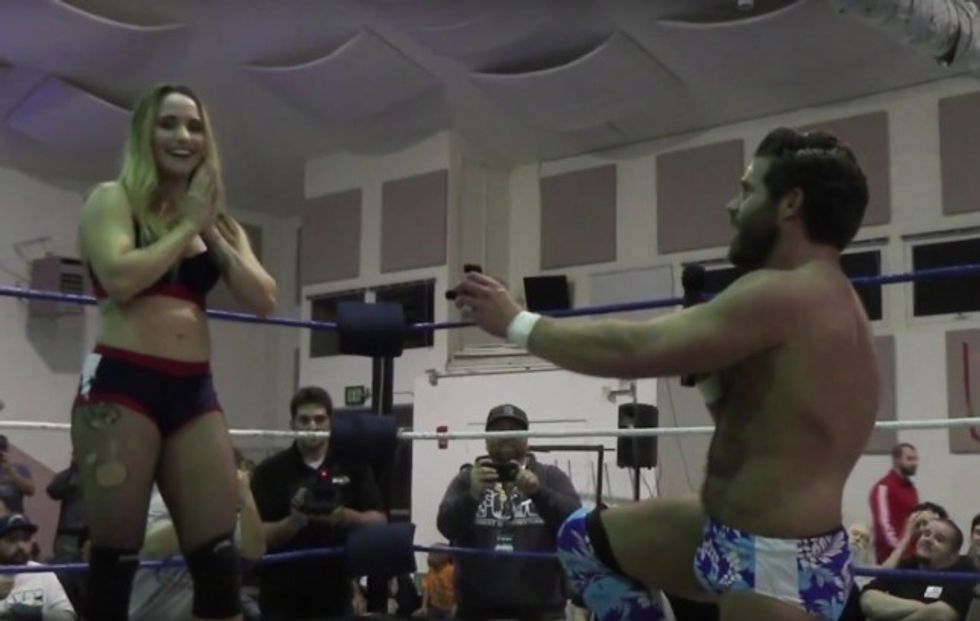 Image source: YouTube
James said "yes," they embraced and kissed, he put the ring on her finger —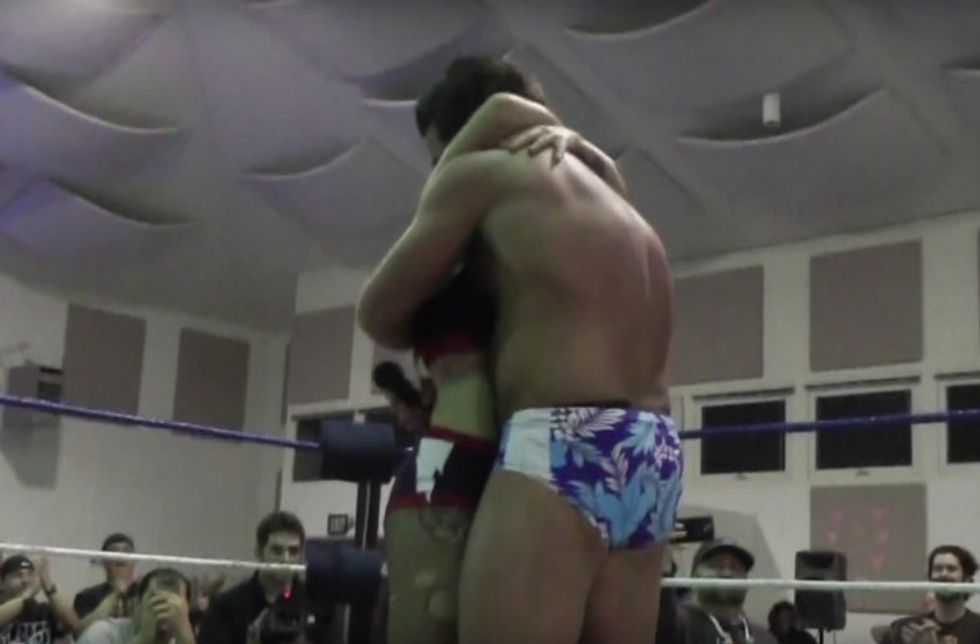 Image source: YouTube
— and with that Ryan proceeded to pin his betrothed and take the match.
"Listen," he said on the mic to James, shocked once again, "first and foremost I'm a professional."
And while James seemed genuinely surprised, given the showmanship that runs through pro wrestling, the proposal could have been something they planned in advance. But judge for yourself:
Here's the clip. (Content warning: Some vulgar chants from the audience):
(H/T: Bleacher Report)