Indiana High school student Jacob Feazel's art project required 4,466 tiny toy army men, between 20-30 cans of spray paint and over eleven days of work to create a very special American flag.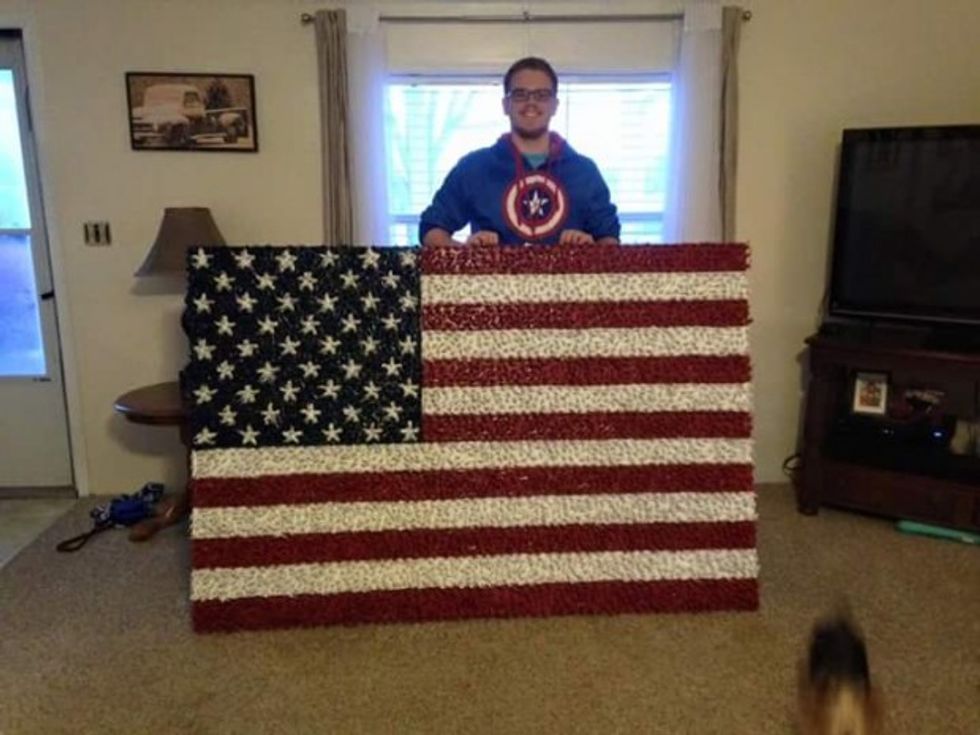 Image source: Facebook
Feazel's flag was built from scratch using a four by six sheet of plywood as base to hold the toy soldiers. Jacob's mom, Stacy Bishop-Feazel documented the entire process and posted photos on Facebook.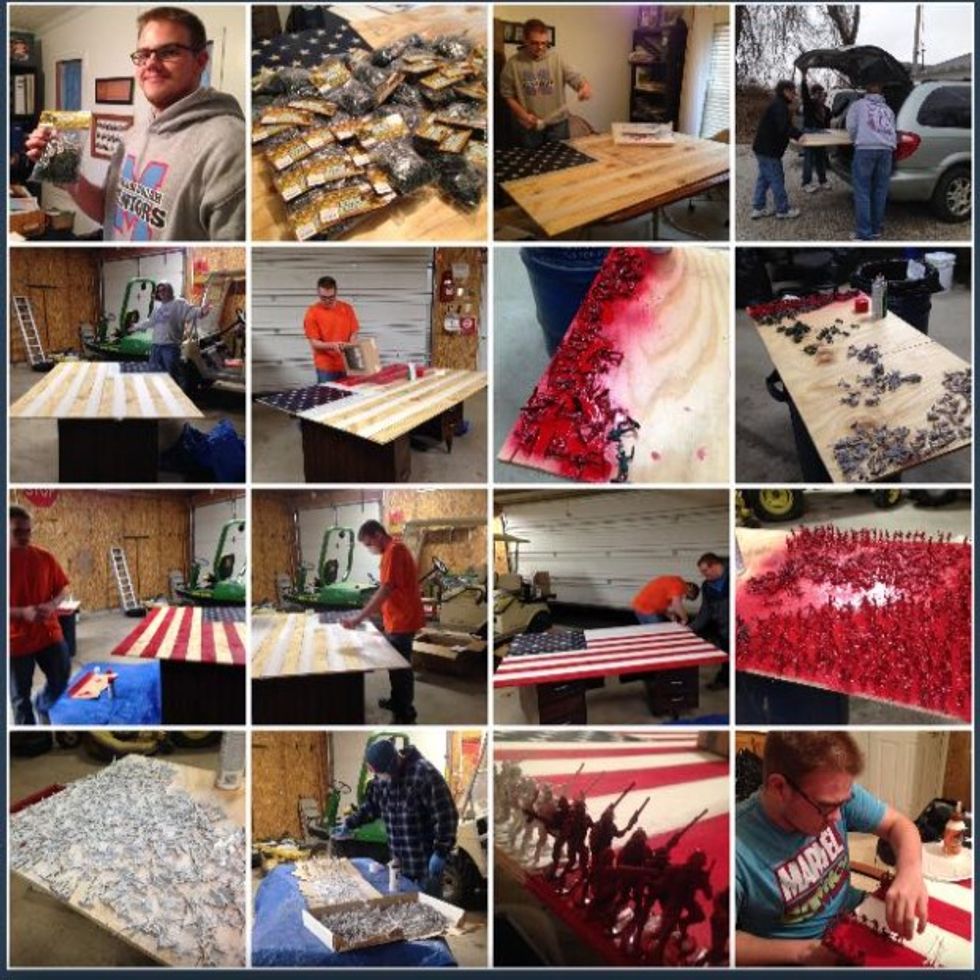 Image source: Facebook
Once completed, the massive flag was loaded into a pickup truck and taken to Maconaquah High School in Bunker Hill, Indiana.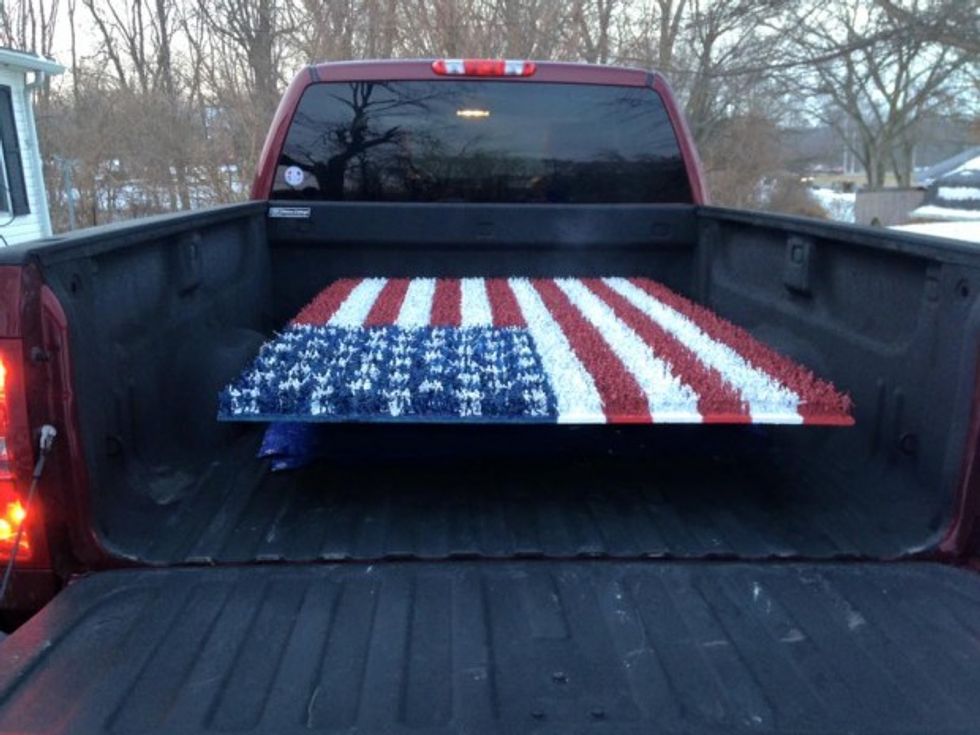 Image source: Facebook
In addition to impressing his teachers and classmates, after Jacob's mom posted images of the completed project, it started getting noticed on Facebook. As of this morning, the flag images have been shared more than 250,000 times.
Despite receiving offers to purchase his finished art project, Jacob told the local television station he has no plans to sell his project.
Watch the local news report.
--
Follow the author of this story on Twitter and Facebook: