WASHINGTON (TheBlaze/AP) – U.S. officials say the United States and Russia have agreed on a plan that would create a cease-fire in Syria starting Saturday.
The officials said Monday that the two sides have agreed on the terms and conditions for the "cessation of hostilities," as they call it.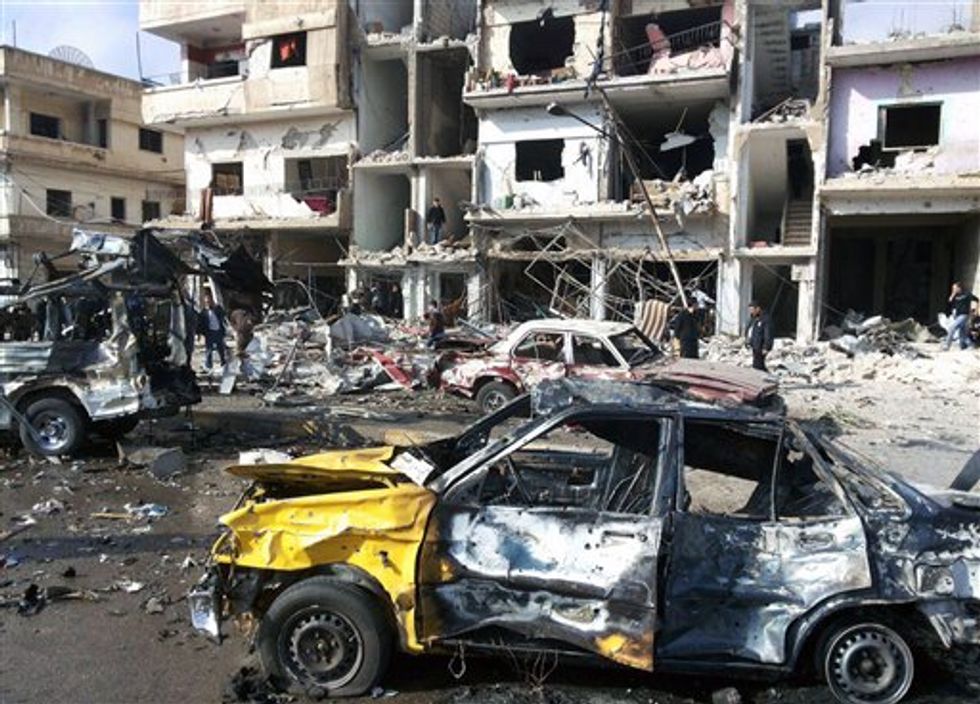 In this photo released by the Syrian official news agency SANA, Syrian citizens gather at the scene where two blasts exploded in the pro-government neighborhood of Zahraa, in Homs province, Syria, Sunday, Feb. 21, 2016. Two blasts in the central Syrian city of Homs killed more than a dozen people and injured many others in the latest wave of violence to hit the city in recent weeks, state TV said. (SANA via AP)
The truce excludes attacks on the Islamic State group and the Nusra Front, al-Qaida's local affiliate.
An announcement is expected after Presidents Barack Obama and Vladimir Putin speak on the matter by telephone.
The officials weren't authorized to speak about the matter publicly and demanded anonymity.
Thousands of civilians were killed in Syria in 2015. Hundreds of non-civilians also died in the conflict last year, according to the Syrian Network for Human Rights.
–