A panel on Comedy Central's "The Nightly Show" Monday questioned the "Hispanic heritage" of Republican presidential candidates Sens. Ted Cruz (Texas) and Marco Rubio (Fla.).
"Why do you think Cruz and Rubio don't really embrace their Hispanic heritage?" host Larry Wilmore asked the panel.
"Whoa! They're Hispanic?" show contributor Jordan Carlos interjected.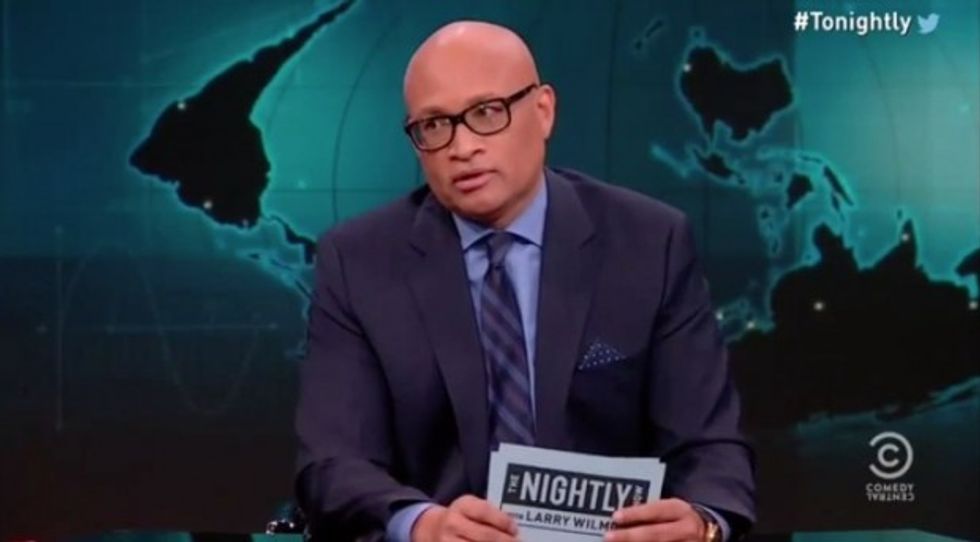 Image source: Comedy Central
"Yeah. I know. Or do they just use it when it's convenient?" Wilmore said.
"That's what they do, they use it when it's convenient, and to me, it's really upsetting, especially when it comes to the issue of bilingualism, because Rubio speaks perfect Spanish," show contributor Grace Parra said. "And he never chooses to pull it out."
The panelists also claimed that former Florida Gov. Jeb Bush, who has suspended his presidential campaign, "never" spoke Spanish while campaigning.
Contrary to the panelists' claim, Bush, who is fluent in Spanish, frequently spoke Spanish on the campaign trial and was criticized for doing so by his rival Donald Trump.
"Rubio and Cruz have actually alienated Latinos to the point where Latinos don't trust them. We don't even necessarily consider them Latino, because they haven't embraced their heritage," Parra added.
Watch "The Nightly Show" panel below, courtesy of Newsbusters.org: