Ted Cruz only holds a one-point lead over 2016 rival Donald Trump in his home state of Texas, according to a new Emerson Polling survey released Wednesday.
New #Texas #Republican Presidential Primary Poll: @tedcruz- 29%@realDonaldTrump- 28%@marcorubio- 25%@JohnKasich- 9%@RealBenCarson- 4%

— ECPS (@EmersonPolling) February 24, 2016
Of the 446 likely primary voters surveyed Feb. 21-23, 29 percent said they supported the Texas senator, compared to 28 percent who went for Trump.
Marco Rubio came in third with 25 percent of support in the Lone Star State.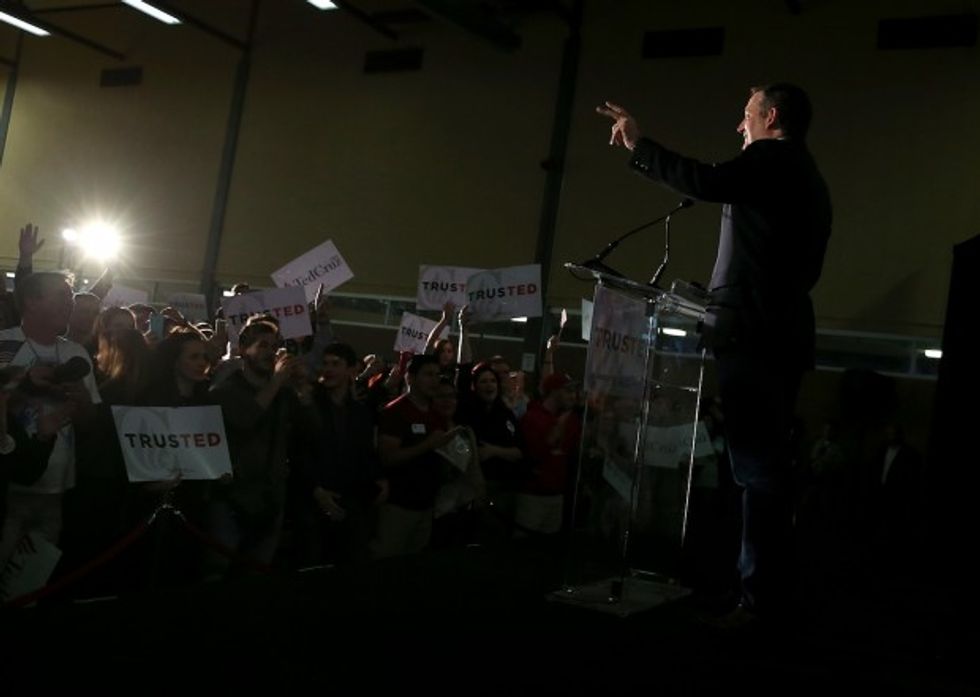 Justin Sullivan/Getty Images
Additional figures spelled some bad news for Cruz in his home state.
Of the three candidates, Cruz was viewed by respondents as the least honest about his record. 37 percent said he was the least truthful, compared to 35 percent who viewed Trump as the least honest in the race.
The poll revealed that Trump had the highest favorable opinion in Texas at 56 percent. In that category, Cruz came in second at 50 percent and Rubio third at 36 percent.
The poll had a margin of error of 4.6 percent. The Texas primary will take place on March 1.
—
Follow the author of this story on Twitter and Facebook: