A white nationalist group is pushing a new robocall for Republican presidential candidate Donald Trump, and Glenn Beck says "they are just evil."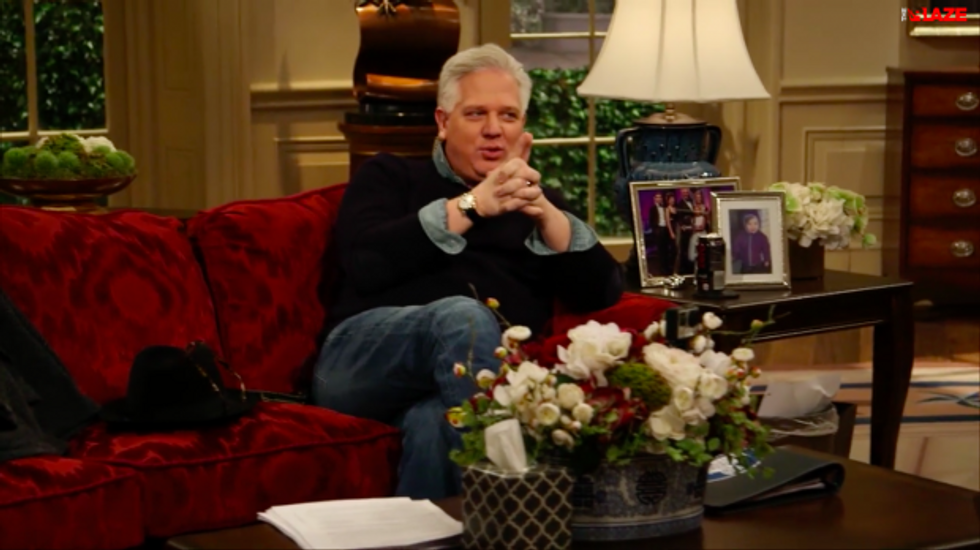 Image source: TheBlaze TV
Though the ads are being produced by a super PAC that has no direct association with Trump's campaign, Beck argued Thursday on The Glenn Beck Radio Program that no other candidate currently in the running would get a "pass" on the issue.
"I am William Johnson, a farmer and white nationalist. The white race is dying out in America and Europe because we're afraid to be called racist. This is our mind-set. It's okay that our government destroys our future. But don't call me racist. I'm afraid to be called racist," the ad says.
The robocall goes on to say that the U.S. is being "given away" through immigration, adding that "few schools anymore have beautiful white children as a majority." The ad also suggests that the United States is participating in "gradual genocide against the white race."
"Donald Trump is not a racist, but Donald Trump is not afraid.  Don't vote for a Cuban.  Vote for Donald Trump," the ad concludes.
Beck, who has endorsed Texas Republican Sen. Ted Cruz for president, made it clear he does not believe Trump had anything to do with the robocalls.
"I want to make that clear: I don't think he had anything to do with a white nationalist calling," Beck said.
However, he did question how it is that many in the media have not raised questions about the ad.
"Since when has somebody just gotten a pass on that?" Beck asked, later adding, "That's absolutely amazing. Just amazing. ... We're talking about Klansmen. We're talking about white nationalists. We're talking about Nazis."
Beck also acknowledged that many of the accounts Trump retweets carry some association to white nationalism.
Complimentary Clip from TheBlaze TV The full episode of The Glenn Beck Program, along with many other live-streaming shows and thousands of hours of on-demand content, is available on just about any digital device. Click here to watch every Glenn Beck episode from the past 30 days for just $1!
—
Follow the author of this story on Twitter and Facebook: