Atheists activists filed a lawsuit against Texas Gov. Greg Abbott in federal court this week, two months after Abbott demanded the removal of a controversial display that non-believers had erected inside the state capitol.
The Freedom From Religion Foundation said in a press release that the atheist organization had received a permit to display its mock  "nativity" display, which featured the Statue of Liberty, the Founding Fathers, and the Bill of Rights in a manger last year, but that Abbott quickly ordered its removal — an act that atheists say violated their constitutional rights.
As TheBlaze previously reported, Abbott, a Republican, took to Twitter in December to demand the removal of the display, writing, "Mocking the capitol nativity scene is offensive. I demand removal of satirical 'nativity scene' from capitol."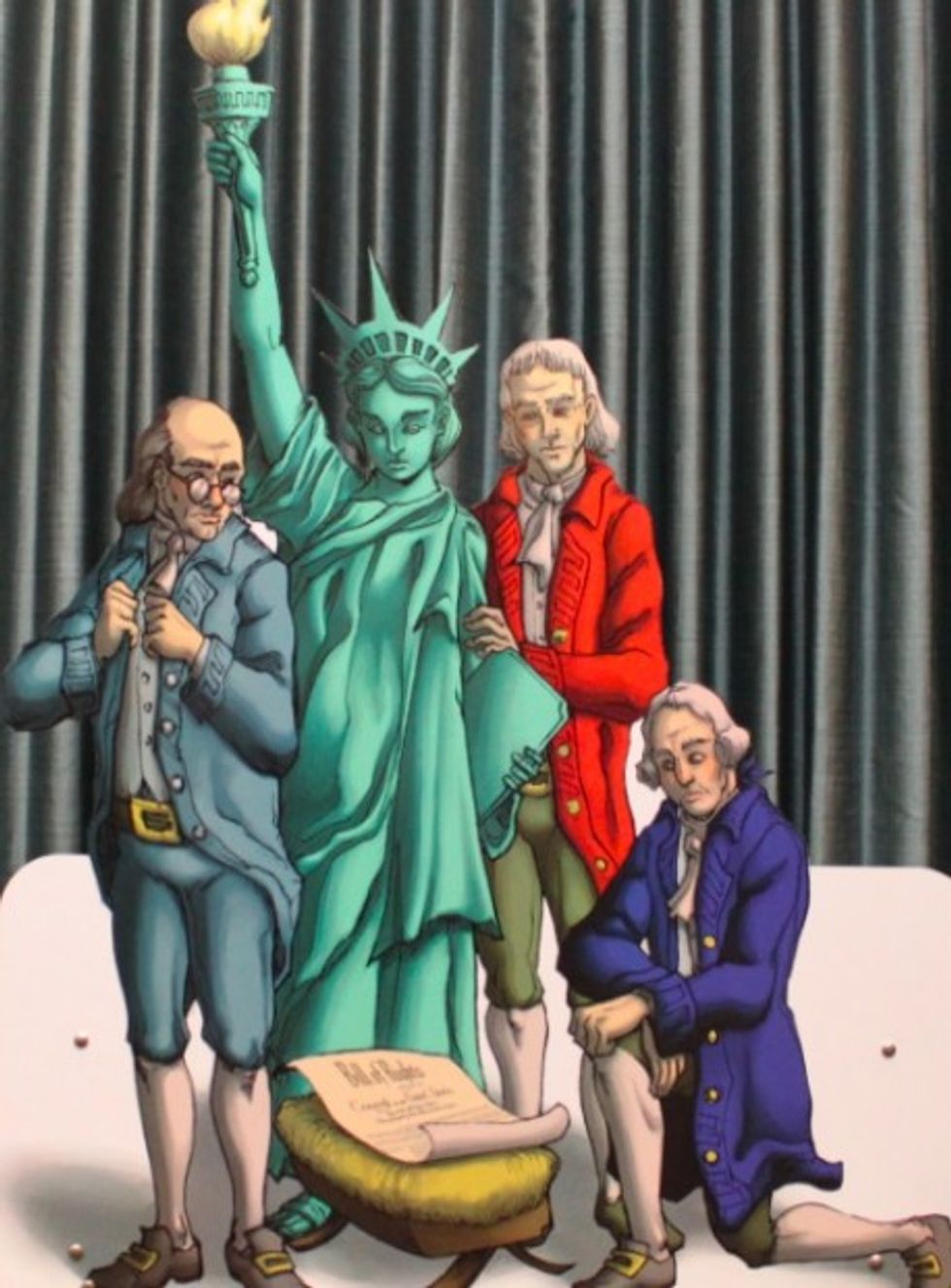 The atheist nativity display (Freedom From Religion Foundation)
Abbott also penned a letter at the time to the Texas State Preservation Board, expressing his disgust over the display.
"It has come to my attention that State Preservation Board staff approved an application by the 'Freedom From Religion Foundation' to display an exhibit on the ground floor of the Capitol," Abbott wrote in a Dec. 22 letter to the State Preservation Board. "This juvenile parody violates the Preservation Board's regulations and should be removed immediately."
He proceeded to explain point-by-point why he believes that the atheist display has no place inside the Texas state Capitol. Here's more from Abbott's letter:
First, far from promoting morals and the general welfare, the exhibit deliberately mocks Christians and Christianity. The Biblical scene of the newly born Jesus Christ lying in a manger in Bethlehem lies at the very heart of the Christian faith. Subjecting an image held sacred by millions of Texans to the Foundation's tasteless sarcasm does nothing to promote morals and the general welfare. To the contrary, the Foundation's spiteful message is intentionally designed to belittle and offend, which undermines rather than promotes any public purpose a display promoting the bill of rights might otherwise have had. The Board has allowed and should continue to allow diverse viewpoints to be expressed in Capitol displays. But it has no obligation to approve displays that purposefully mock the sincere religious beliefs of others.
Now, the Freedom From Religion Foundation is fighting back, filing a federal lawsuit in the Western District of Texas, Austin division, accusing the government of violating the free speech, equal protection and due process rights of the organization.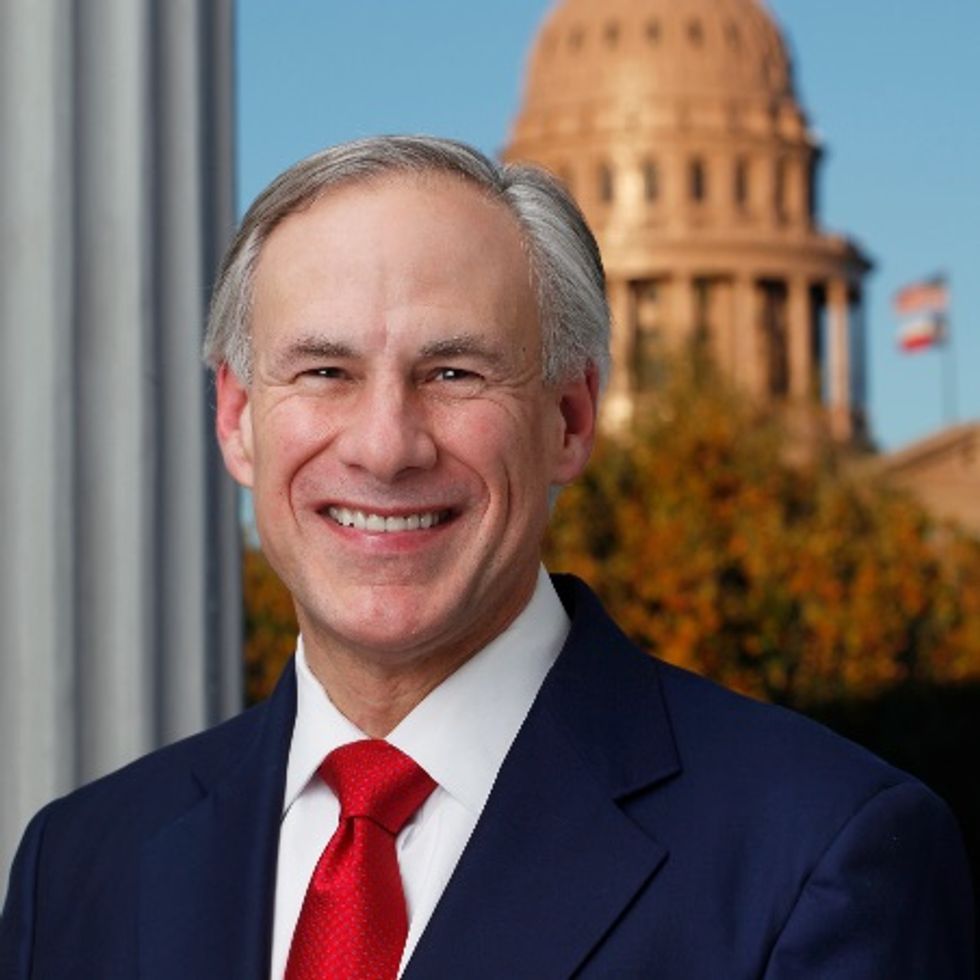 Image via Twitter @GovAbbott
The Freedom From Religion Foundation also alleges that Abbott has a history if being hostile toward the atheist organization, specifically citing examples from when he served as the attorney general of Texas.
"Gov. Abbott has consistently advocated for displays of religion in the public sphere, while actively opposing any expression of nonreligious principles," the organization said in a statement.
The Freedom From Religion Foundation is seeking damages and attorneys' fees, according to a press release.
--
Follow the author of this story on Twitter and Facebook: